Today's post is a little different.
It's my Steve's birthday today, and coincidentally, it's also (close to) release day for Mimi Jean Pamfiloff's new book
God of Wine
.
What does the release of
God of Wine
have anything to do with my gorgeous boy's birthday?
Well, if you don't know, Steve's a bit of a wine guy. He's written a book called
Wine Sense: The Art of Appreciating Wine
. Granted it's non-fiction and there's no sexy, ab-tastic, hunk of a wine god in it, but it's a might good read for anyone who likes wine and wants to expand on their wine knowledge and maximise their enjoyment of their wine drinking experience.
So, a little shameless plug for both books. (Note: I do not know Ms Pamfiloff personally, I'm just tickled by the title of her book and kinda want to read it just because!).
Happy birthday, my darling. I think we might need to get you to read God of Wine for a
Manview
.
God of Wine
The Immortal Matchmakers Inc #3
By: Mimi Jean Pamfiloff
Releasing November 24, 2016
P & S Inc
Buy Links:
Amazon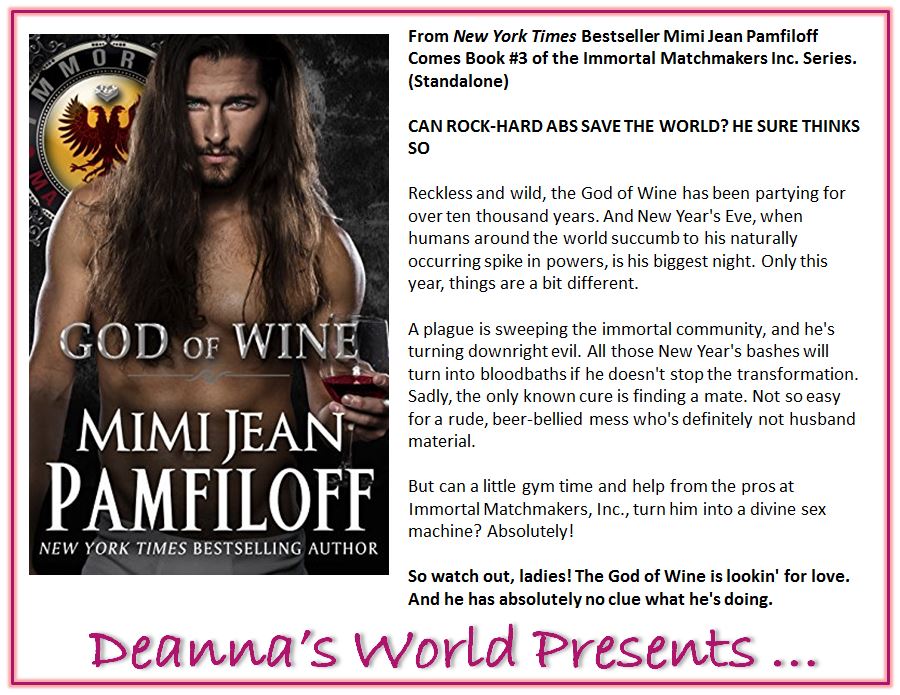 And if you would like to take a look at Steve's book: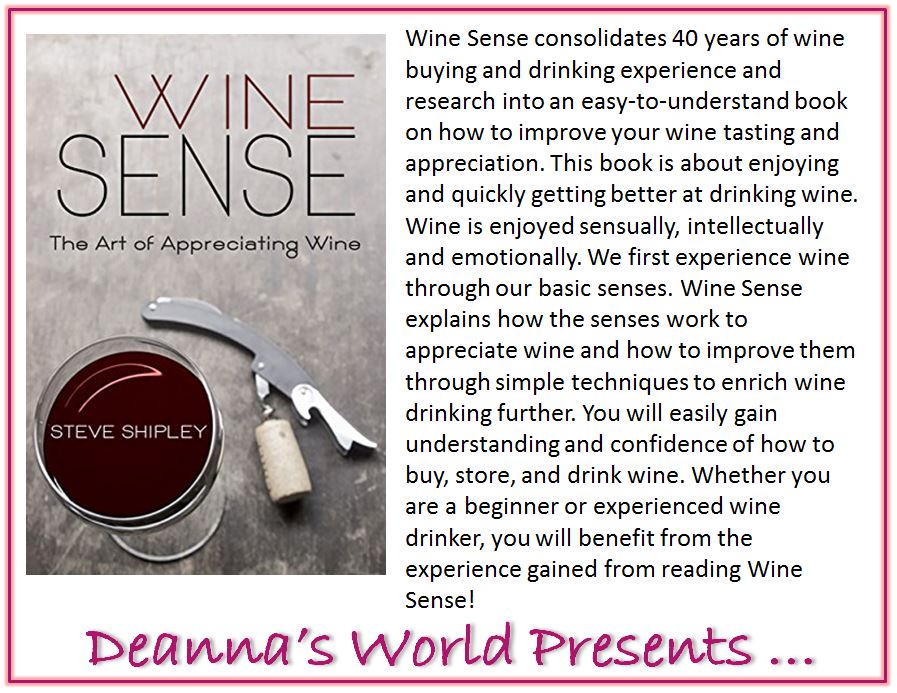 I'm off to prep for our combined Thanksgiving and birthday dinner now. What are you up to today?
Find Deanna around SOCIAL MEDIA: