Taming Hollywood's Ultimate Playboy (Hollywood Hills Clinic #7)
by
Amalie Berlin
Purchase link:
Amazon
Helen's rating:
Heat rating: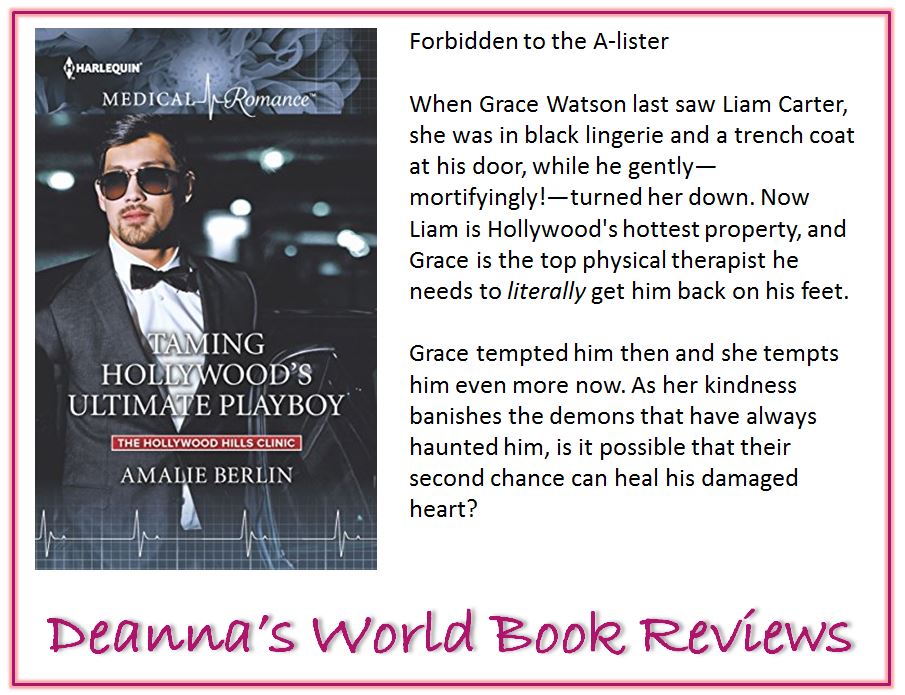 I am loving this series and this one is a beauty! How do you tame one of Hollywood's top stars especially since you have known him forever and there is a secret that is very embarrassing between you? When Liam Carter needs help with a badly sprained ankle he also needs the help of his best friend's sister, Grace Watson, who is a physical therapist at The Hollywood Hills Clinic. Get ready for a fabulous rocky road to the ultimate HEA!
Grace works hard at her job in the clinic that has some of the top Hollywood actors as patients. The last time she saw Liam Carter was a long time ago and in a very embarrassing situation. A lot has happened to Grace since then but she has never forgotten Liam and now here he needs help that will put them together very closely for a few days. Will this open up her feelings that she has kept under control for so long? How is the strong Grace going to cope?
Liam Carter has worked hard to get to where he is today after the life he had growing up. It has left him a little scared so he is not the picket fence kind of guy. No marriage or relationships for Liam, just hard work and fun. But when he meets up with Grace again, the feelings and emotions he thought buried come to the surface again. She pulled at his heart years ago and it seems she still can with her caring and kind ways. Can she get him to see the truth?
I highly recommend this one. It is sensual, moving and was a joy to read. It had me turning the pages and smiling. The banter between Liam and Grace is fantastic. I loved Liam. He is scarred from his childhood and was so close to the Watson family and this was the main reason he couldn't show his love for Grace. Grace went a bit wild after he left town but truly never forgot her first love. They really had a lot to open up about including about that trench coat! I won't say anymore other than to say this is a must read.
View all my reviews



About the author


Amalie Berlin:
Website
|
Pinterest
|
Twitter
|
Goodreads
About the reviewer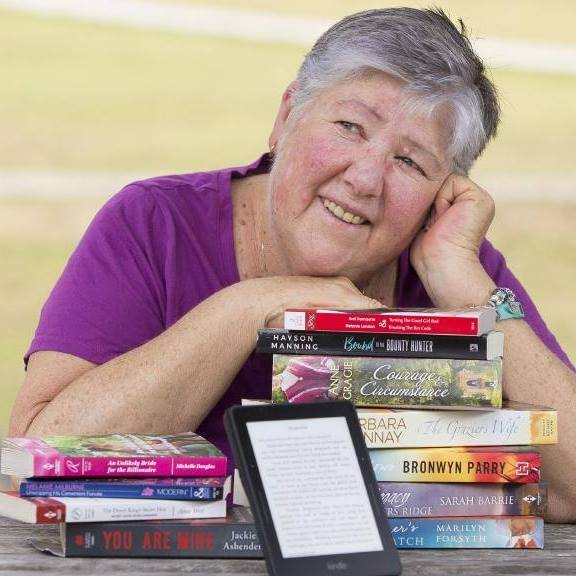 Helen Sibbritt:
Facebook
-
Goodreads
Find Deanna around SOCIAL MEDIA: