Helen's rating:
Heat rating: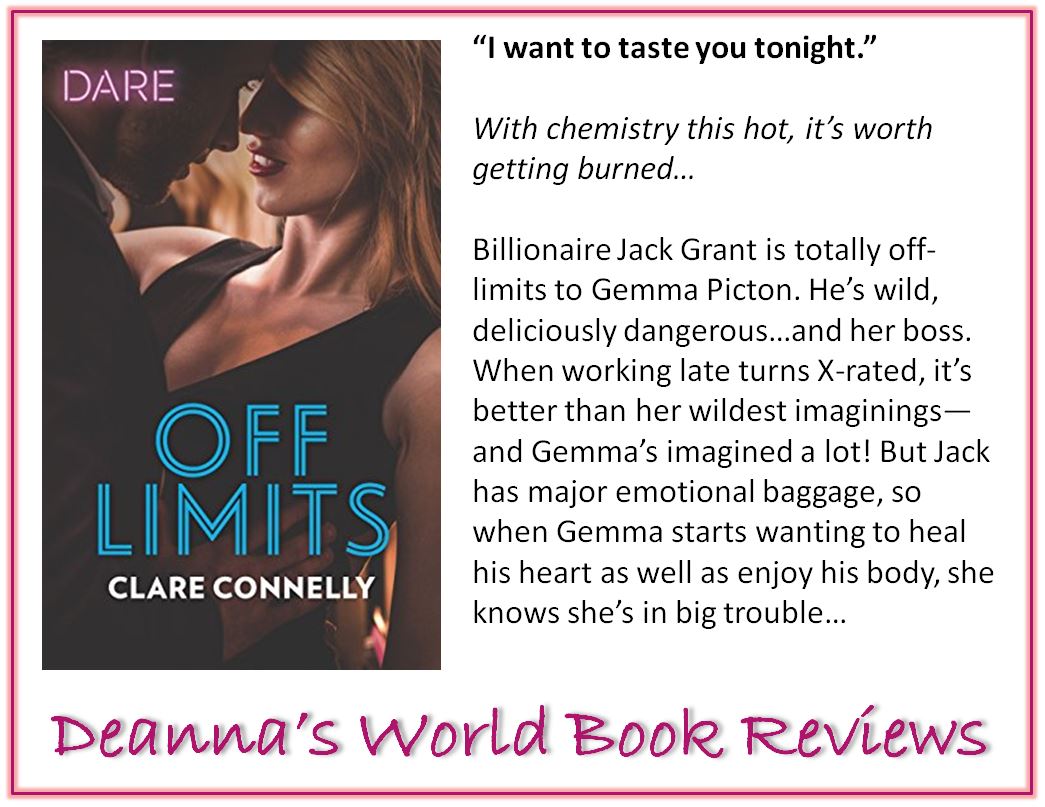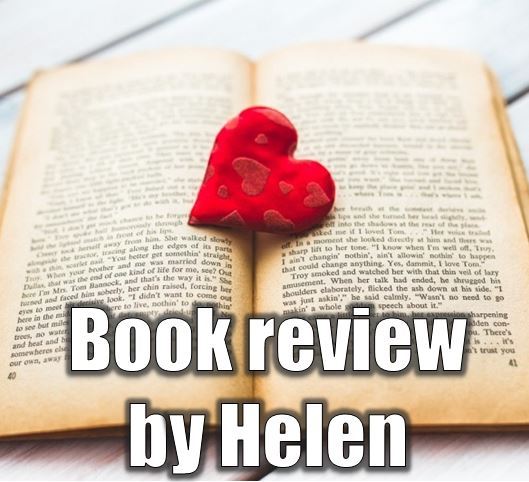 This is the first of the new Harlequin/Mills & Boon Dare line that I have read, and it is hot. Steamy hot! Ms Connelly has written a story that could set the pages on fire. Her hero who has some real issues from his past and his right hand employee, Gemma Picton know that they should both be off limits to each other but cannot ignore the heat that ignites between them for too long and then when that match gets struck Wow!
Gemma is very attracted to her gorgeous billionaire boss but has been strong enough to control it for a couple of years, but he has been pushing her now for too long. She does not want to be one of those females that he uses he sleeps with them and walks away from. She knows in his eyes he has his reasons but can she get through to him, and can she mend his heart?
Jack Grant has a broken heart and uses woman these days for sex and lots of it anyway anytime. He is drawn to his work counsel, Gemma. She is strong, feisty and often comes across icy and she puts up with so much from him. He cannot deny this burning fire between them any longer and when they join, they detonate together.
This one has a lot of hot sex in it but the banter between Jack and Gemma is really good. It had me smiling, as did Gemma's grandmother. They are both very smart people and they do know what they want even if Jack has a harder time than Gemma finally realizing that he should let go of the past and look to the future with Gemma. These two were made for each other even though they come from totally different backgrounds. If you like your romance with a lot of steam and banter then this is the story for you. I loved the HEA at the end and the epilogue, and thank you Ms Connelly, I will just get my fan now.
View all my reviews



About the author



Clare Connelly:
Website
|
Facebook
|
Twitter
|
Goodreads
|
Amazon
About the reviewer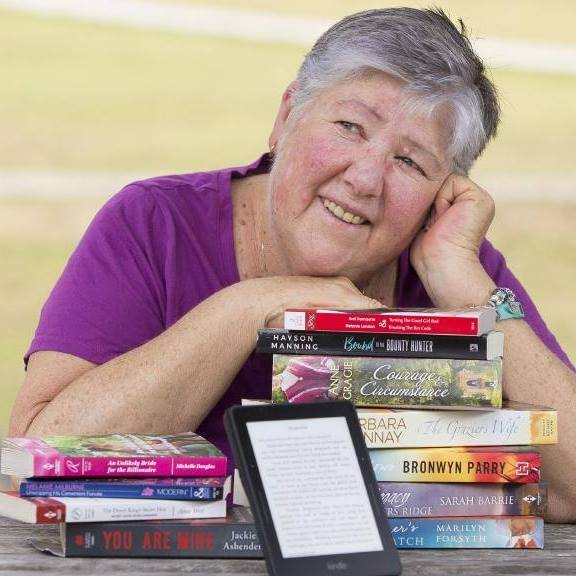 Helen Sibbritt:
Facebook
-
Twitter
-
Goodreads
Find Deanna around SOCIAL MEDIA: