Match Fit
by
Amelie S Duncan
Purchase link:
Amazon
My rating:
Heat rating: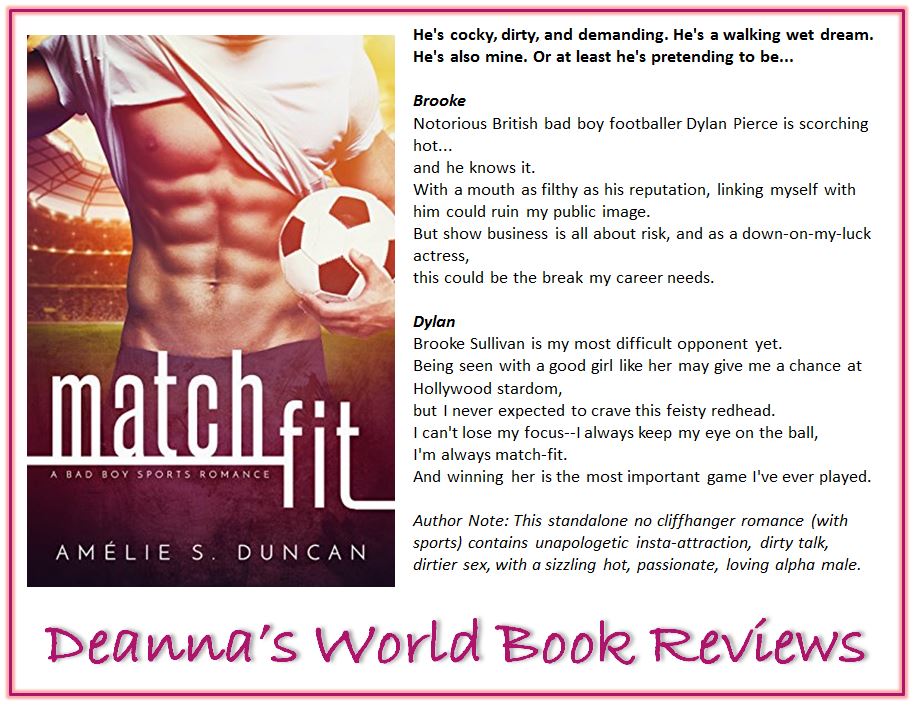 Amelie S Duncan has written a light, bright, fun story of two opposites falling for each other in the midst of the craziness and opportunities that is New York City.
Brooke is a struggling actress working hard to make it on her own without depending on her family's money and contacts. Dylan is a soon-to-be retired football player looking for his next career opportunity. When they collide, sparks fly.
I loved Brooke. It's not often that I fall hard for a heroine but Brooke is sweet, genuine and with a slightly snarky and naughty streak to her. She's kind and compassionate but she's no pushover. I loved that Brooke was all about doing what's right for her and for Dylan. She managed to maintain her integrity and a core of goodness in what is quite possibly a very unkind and cutthroat business. Even when things didn't go her way, when she got pushed aside, she did the right thing. I really admired that about her.
Ah Dylan, you naughty, dirty man, you. I love you. Dylan is your typical superstar athlete bad boy. He's got a reputation of leaving a string of broken hearts behind him and he needs to fix his reputation. Enter Brooke. Sweet, kind, adorable Brooke, who is nothing like any of the women he's dated in the past. This confuses him. It also brings out his dominant, controlling side, and surprisingly, his caring side. I loved caring Dylan. When he says to Brooke "I've got you" it's seriously melt my heart into a puddle of goo stuff. I love that Dylan is a fighter. He's fighting to build a career post football. He fights to care for Brooke and he fights for Brooke. It's wonderful to behold. Any girl should be counting her lucky stars to have someone like Dylan want them as much as he wants Brooke, not just for sexy times (of which there are plenty. Yay!) but also to take care of. Did I mention it was heart melting stuff? :-)
This is a very sweet and sexy story. I enjoyed every moment I spent with Dylan and Brooke. Of course, with the other members of Dylan's football team, this story also has the potential to become a series. I'd love to see stories for Knox and Tyler. Those guys could definitely use a good woman to reform them from their wicked ways.
Well done, Ms Duncan.
And before I go, I leave you with this ... one of my favorite lines in the whole book. It shows just what a dirty, dirty boy Dylan is, and I love it!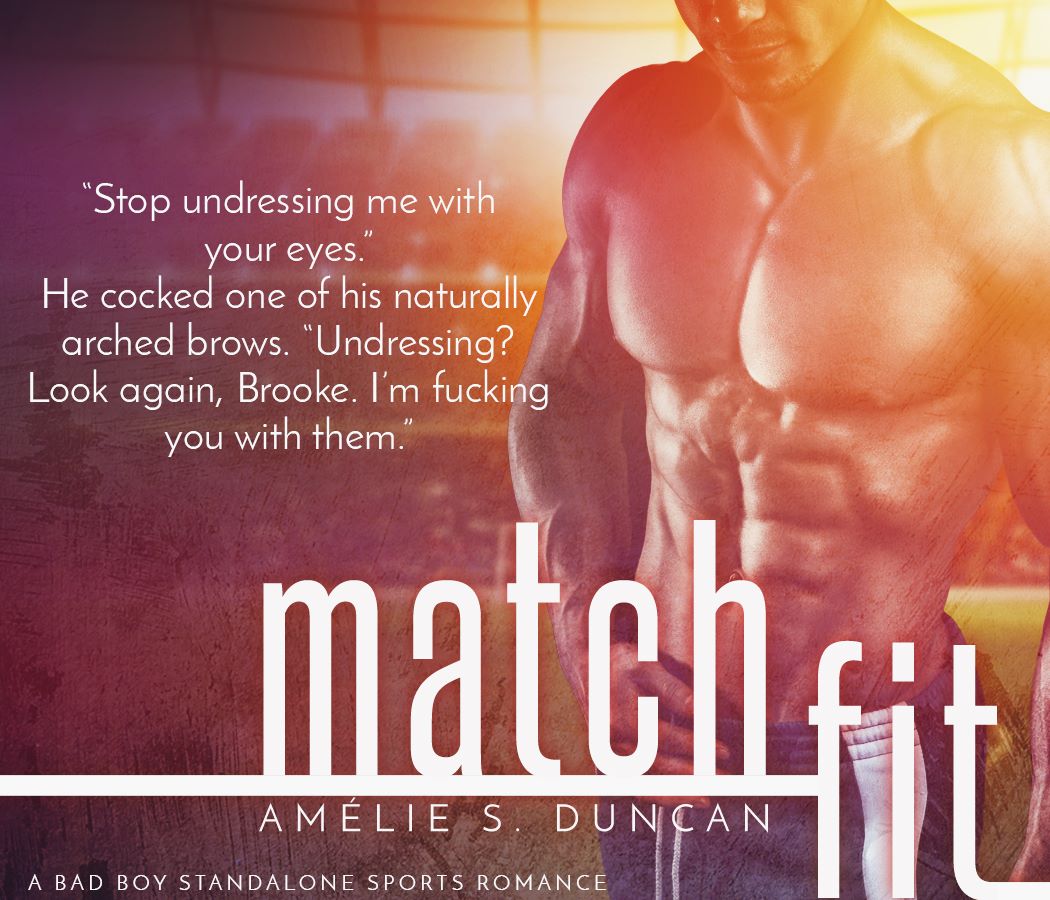 View all my reviews
About the author
Amélie S. Duncan writes contemporary, erotic romances. Her inspiration comes from many sources including her life experiences and travels. She lives on the West Coast of the United States with her husband.
Author Links:
Website
|
Facebook
|
Twitter
|
Goodreads

Find Deanna around SOCIAL MEDIA: