Scorch (Firefigthers of Montana #2)
by
Dani Collins
Purchase link:
Amazon
Helen's rating:
Heat rating: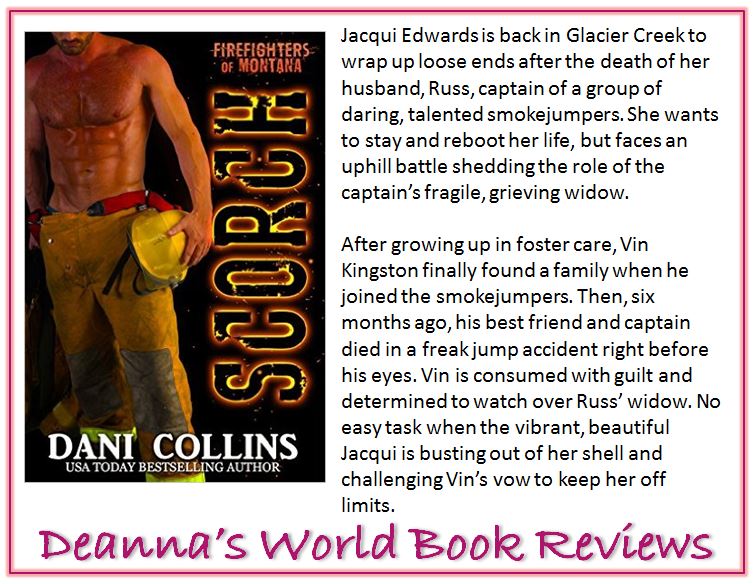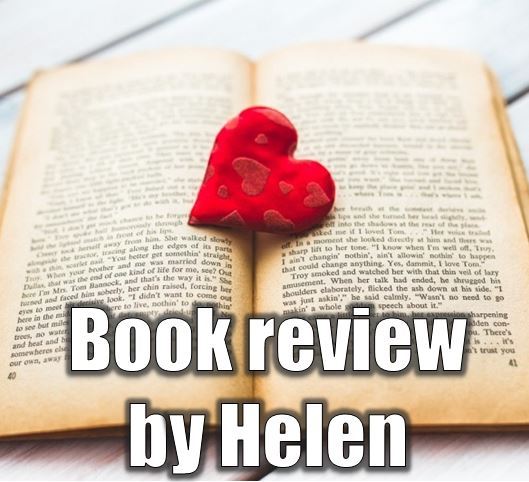 This is my second visit to Glacier Creek and the smokejumpers and the characters that are so alive and fabulous to be with. These smokejumpers are strong, reliable and determined people who know how to love when they find the right person.
Jacqui Edwards has lived in this town all of her life and always wanted to work with the smokejumpers. She has been the receptionist for many years and also married to Russ, the boss and the man she had had a crush on since a teenager but when tragedy strikes and Russ loses his life in an accident Jacqui takes off to Florida letting another smokejumper, Vin Kingston move into the house. When Jacquie comes back to Glacier Creek to get things settled she realizes that she can't leave. She needs to get on with her life and learn to live again. She is drawn to Vin and there is a spark that could very well start a fire but will she be able to get through to Vin?
Vin Kingston was orphaned when young in a fire and was always determined to become a firefighter. He has finally found a family in the smokejumpers at Glacier Creek. He loves the people, the job and the security it brings even if his marriage does not work out and his ex-wife works at the local tavern in Glacier Creek. He is determined to stay but when he witnesses his boss's death it takes a lot out of him. He does everything he can to help Jacqui and over the months that he is in her house they become very close friends. Yes, there is a spark but nothing can happen. He cannot fall into bed with his late friend's wife, no way! but can he be strong enough to control the spark?
This is a sizzling passionate story about people getting a second chance at love. It is steamy and emotional as we journey to a HEA filled with lots of ups and downs. Seeing Jacqui get stronger and stand up to Vin was wonderful. And when Vin can no longer deny this spark the sheets heat up and you will be turning the pages very quickly. I loved this one from page one and I highly recommend it for people who enjoy fast paced sexy stories that will make you smile.
View all my reviews



About the author


Tracy Solheim:
Website
|
Facebook
|
Twitter
|
Goodreads
About the reviewer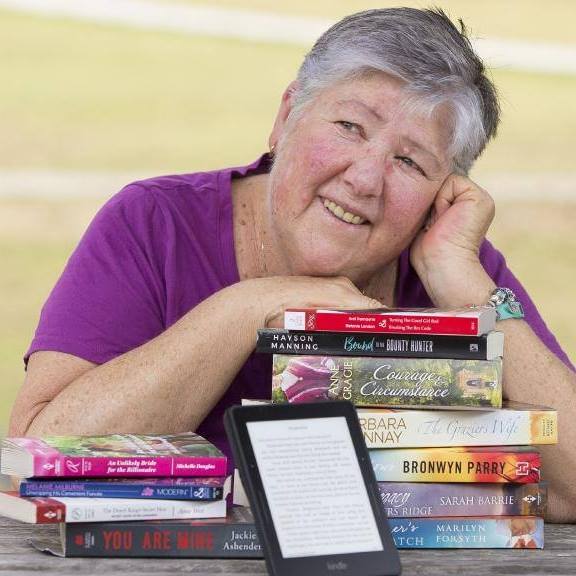 Helen Sibbritt:
Facebook
-
Goodreads
Find Deanna around SOCIAL MEDIA: