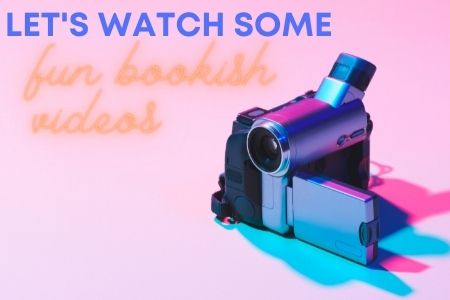 Y'all, things have been crazy with work. I've been so busy and trying to maintain all the social media platforms. Oof! I'mnot complaining though because I've started taking the whole
author services
part of my day job a lot more seriously. Not that I've not been serious before but I hadn't put much effort into marketing it and with Steve's encouragement, I've started doing that. That's been a bit of a learning curve but I'm enjoying it. Plus, new clients. Yay!
To that end, I know I seem to be talking about TikTok a lot lately, but it's the new big thing for social media marketing and it works!! Lots of authors are on there and since authors are a big part of my business, I'm on there too and working hard at it. There are days though... lordy, it's hard work and a time suck. I'm still learning though.
Anyway, I know a lot of my audience on the bloggity are not on TikTok and I'm not saying you need to be. That said, I have some fun videos that I make on there and I want to share them with you. You don't need TikTok to watch them. You can just watch them right here in the bloggity. I hope you enjoy them. I have fun making them and I want to share. Plus if I'm being honest, it's easy to pull together a bloggity post like this since most of the work is already done.
Note, just click on the video to watch them. They play right in the page. So clever.
This is a little recap. I know you see my What Deanna Read on the bloggity every month but I started doing them on TikTok in video too. This is a fun video to put together and watch. It took a bit of effort to set up the first time, but it's a lot faster and easier the second time round. The song I chose is fun too. It's very popular at the moment. I love being introduced to all this new music I didn't know anything about before TikTok.
This one is a cover reveal for a favorite author of mine. I love that TikTok gives me the avenue to promote books and authors I love with great regularity. I always used to worry about cluttering up feeds on Instagram and Facebook when pimping too much, but with TikTok it's encouraged. It's a great outlet for me to rave about things I'm excited about. Yay!
Okay, shameless plug here, but hey, I kinda need to do that if I want to get the word out. Social media marketing on any platform is hard work. I'm doing a giveaway. Bet you already know that since I've been promoting it everywhere. Go watch the video and if you want to join the fun, you can enter the giveaway
here
.
I'm going to leave you with one final video. This book has been making the rounds on all social media platforms with someone originally asking if anyone could help them find the book. So far there has been no luck. It was said at one point that the book was originally on Wattpad and has since been taken down, but it's also been said that the Original Poster said that she's never been on Wattpad or read on Wattpad so that was not it. No one knows what it is. Maybe you do? Leave a comment and let me know if you can think of what this book is. The book community will thank you.
Are you on TikTok? If you are, come follow me. I'm
@deannasworld163
.
Find Deanna around SOCIAL MEDIA: