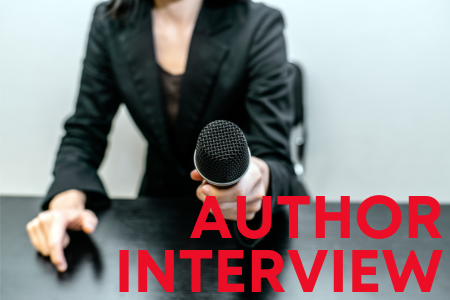 Okay, I've been a bit slack on this front, posting up my live author interviews on the bloggity so it's easy for people who are interested to access. That said, they are all on my Deanna's World YouTube channel so you can always go look there.
After a lot of experimenting, I finally did a couple of live author interviews. I'm still in the process of scheduling more with authors who are interested, but that's an ongoing process.
So far, crime thriller and non-fiction author, Steve Shipley has kindly allowed me to interview him and also be my test subject because I was still trying to figure out the whole joint live thing. The last time I tried it on my own, I accidentally went on a joint live with a random guy in New Zealand who asked me out on a date. That was an experience.
Here is the replay for Steve's first author interview with me. I think I will ask Steve if he's willing to let me interview him again because this first one was not great since we both thought we were just trying things out. Plus, I'd like to talk to him about his non-fiction writing too.
Steve also went on to make a video about his experience and posted a short video about it on TikTok. That was actually quite a fun video. Here's his video.
My first official (read: proper) interview was with historical fiction author, Walt Mussell. Walt and I have been Facebook friends for years and years, and we have chatted over the years on various things. Life, sports, life, etc. Coincidentally, Walt and I joined TikTok around about the same time and got to chatting again. I suggested we do a live together so that I could interview him. We had a great time with the live. It was a long interview. It went about an hour and I had to split the video into two to post the replay.
Here's Part 1
And here's Part 2

Walt tells me that he noticed an increase in downloads for his book(s) - I'm not sure which one, overnight after the live interview. We had about 330+ views which was fantastic. Of course, as with TikTok, people jumped on and off as they discovered the live, but a number of people stayed and watched for quite a while. Overall, I would say that it was a positive experience for us both.
Stay tuned. There will be more live author interviews coming up.
If you're an author and would like to participate in a live author interview with me, you can contact me. And here's some information on what's involved.
If you're on TikTok, you can follow me and be notified of the live interviews and watch the live. If not, you can come back to the bloggity or my YouTube channel for the replays.

Links to find me EVERYWHERE.