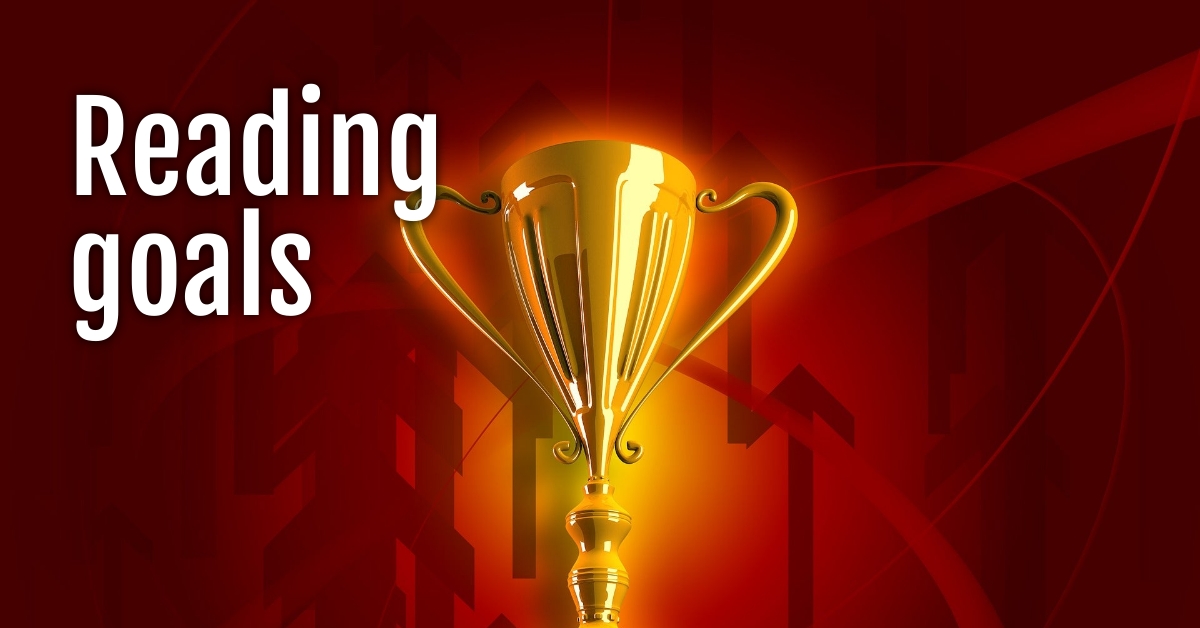 I have a few reading goals I set each year and they are quite modest. I don't like to set difficult goals for myself because I'm one of those weird people who will dig my heels in and not go for that goal, but if I set a reasonable goal then I challenge myself to exceed it and set an unofficial (higher) goal to get to.
This year, as always, my reading goal is 100 books. I set that in my Goodreads reading challenge as well as my Amazon Reading Insights. I need to explain the difference between the two goals. The Goodreads reading challenge tracks all the actual books I read for the year. My Amazon Reading Insights tracks EVERYTHING I send to my Kindle app and read for the year which will include all the books I read, books I read for work, partial manuscripts, completed manuscripts, bonus content, and anything else that needs to be read that I'd like to read in the Kindle app. Therefore, my Amazon Reading Insights tends to be a lot higher than my Goodreads reading challenge since a lot of what I read isn't found on Goodreads and can't be counted.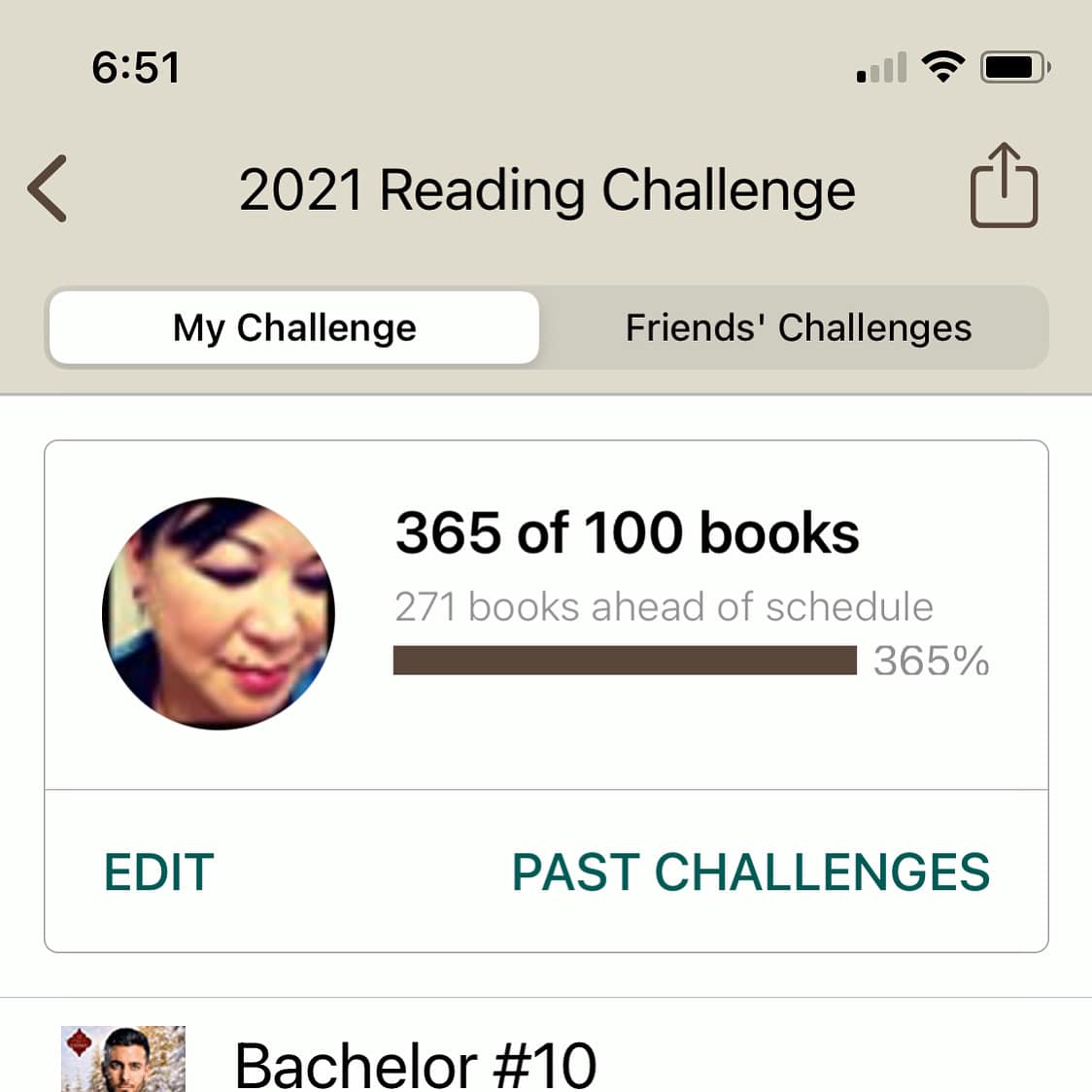 As always, my 2021 Goodreads reading challenge was set at 100 books. I had an unofficial goal of breaking my record from 2020 which was 346 books. When I got close, I wanted to achieve the goal of 365 books in the year so that I can say I read a book a day. I thought that was a cool goal to achieve and a good record to set.
And I did it. In fact, I kinda overshot it by about 28 books and I left those to be counted to my January 2022 numbers. I'm well ahead for 2022 already. I really wanted that 365 books number for 2021. As you can see from my year in books, I had a good reading year with some diveristy in it. The average length of books I read for the year was at 157 pages which is really about my sweet spot when it comes to the length of a book I like to read, though I did read longer and shorter books too.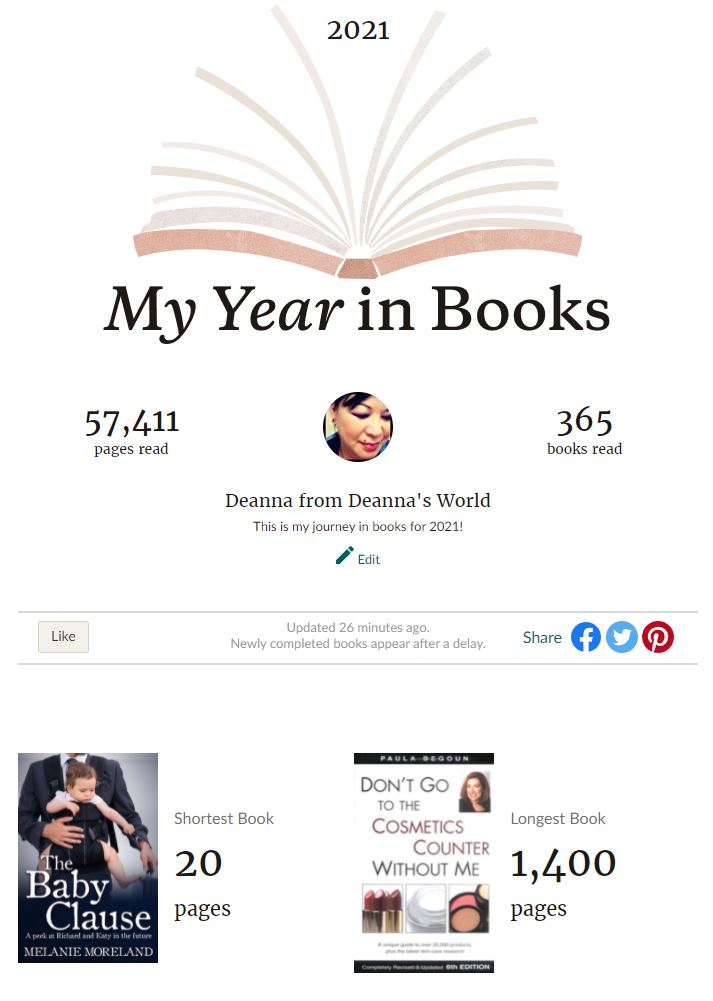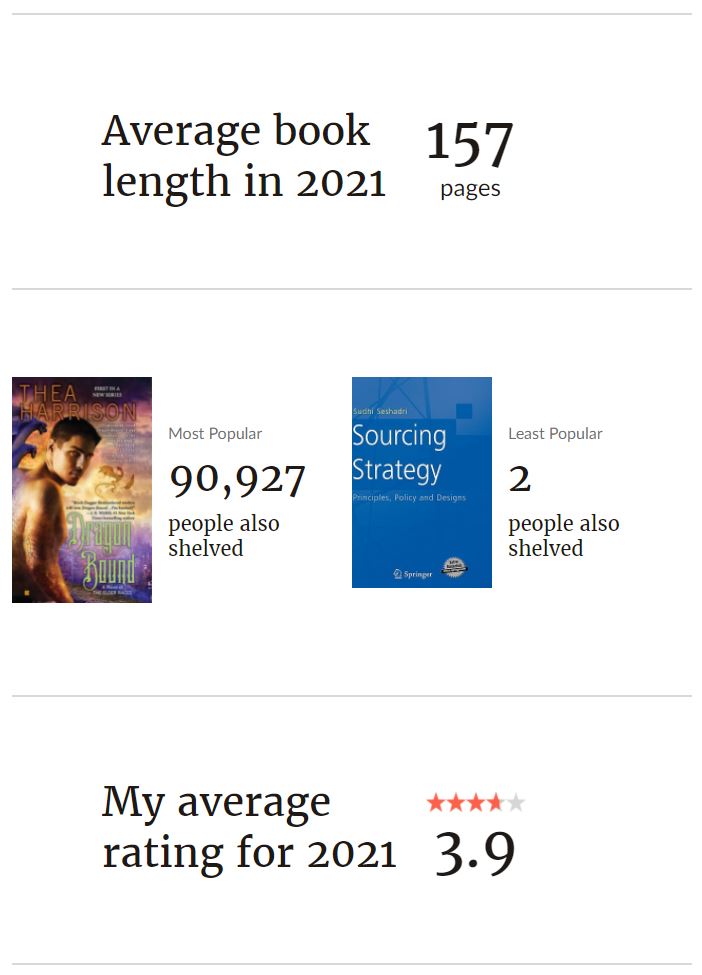 On the Amazon reading front, you can see that the number is much higher for 2021. I read exactly 700 documents (I looked towards the end of the year and saw I was at 695 so decided to hustle and read a few more books to get a nice round number). I'm pretty impressed with that number since I really only set that at 100 documents too. I say documents because some of what I read are partials or very short couple of chapter bonus content from authors so they do not qualify as a full book. It's a good number though and I do not know if I will exceed it, but it will be my unofficial record to beat for 2022.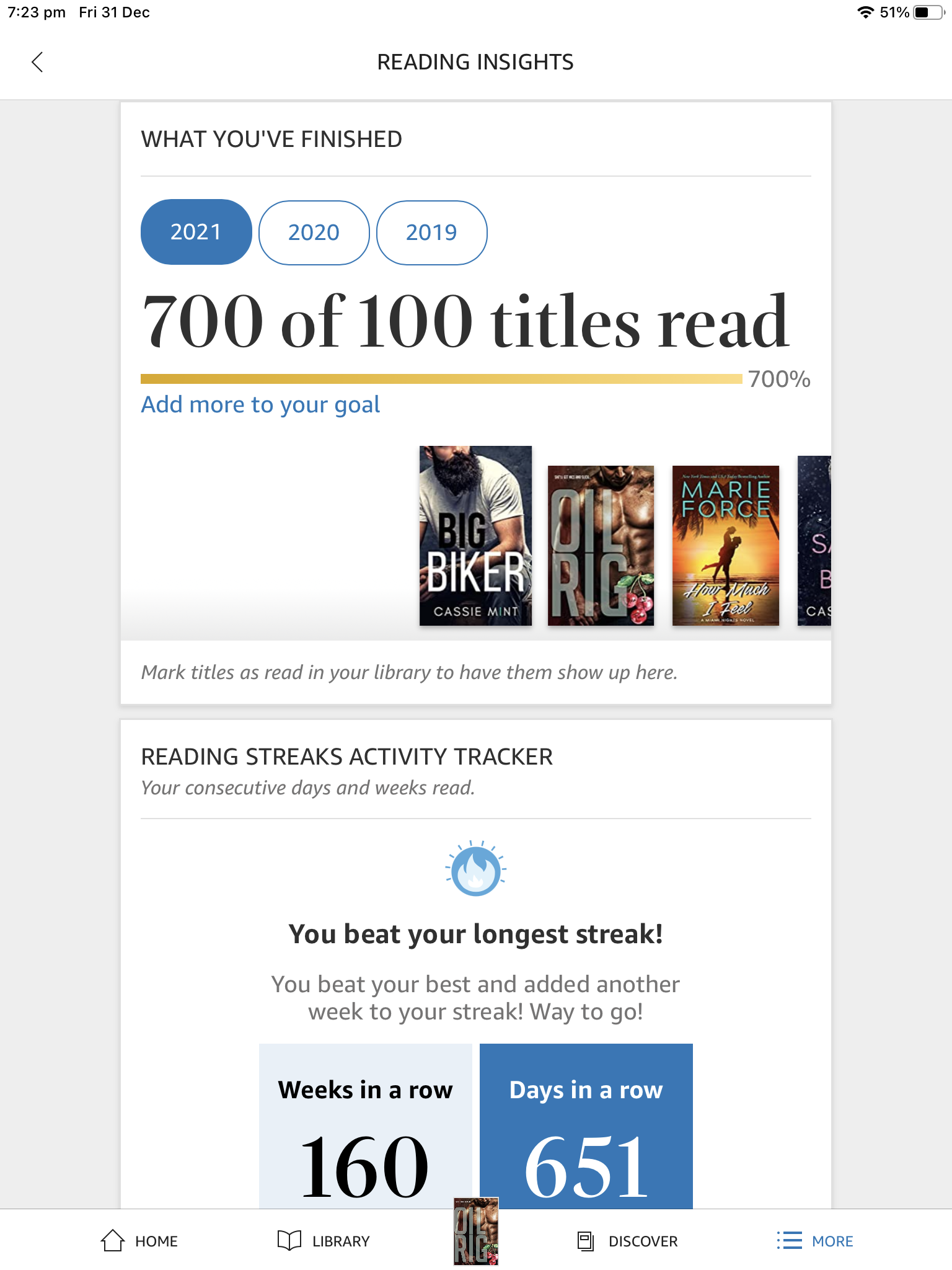 So, goals for 2022. It's the same as always. 100 books on my Goodreads reading challenge and 100 documents on my Amazon Reading Insights. I'm pretty sure I'll exceed those numbers but by how much is always a surprise. Wish me luck!
Do you set goals for your reading? How many books do you think you are going to read for 2022?