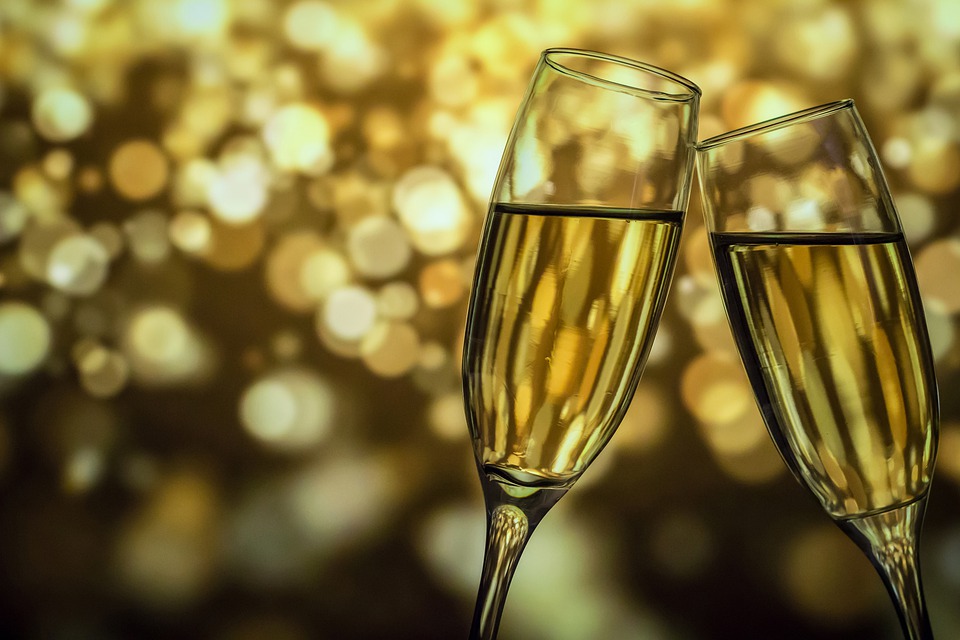 Hello and Happy New Year!!
I can't believe 2021 is over already. The year went by so quickly. Maybe I'm just getting older and time seems to pass faster the older I get. It's been one heck of a year. The pandemic was still going full speed ahead and we're not out of the woods yet with another major outbreak. Sigh.
This year I did my best to pick only one book from each author that I loved even though for many of the authors below, there were multiple books that I loved. For one author though, I read so many books of hers and all her books were stellar that it was hard to pick. I went with my favorite series of hers, but for most all others, I stuck to one book. Yay me!
Here are my top 10 books read for 2021 (with a few extras). Not in any particular order...
The Powerbroker (Norcross Security #6) by Anna Hackett
If I had to pick only one book for my top read of the year, this would be the book. This would be my number one book of the year because it's the book I just couldn't get over. I had the book hangover to beat all book hangovers and I reread the book almost in its entirety after I finished it because I could not let it go. There were some passages I reread multiple times. I've always enjoyed it when Vander appeared in other books in the series, but I finally fell headlong in love with him in his book. Ms Hackett did not disappoint and Vander blew every other book boyfriend out of the water.
Nanny For The Neighbors by Lily Gold
Ms Gold has become a fast favorite in the reverse harem genre for me. I think she might even be my favorite RH author right now. Her books might be sexy as you would expect all RH books to be, but they are also full of depth and emotion. I've definitely shed a few tears with all of her books. It was hard to pick a favorite but this one made it on this year's top books list. The character development was amazing, and Ms Gold dealt with some heavy duty issues like belonging, neglect, abuse, and abandonment.
Firefighter Griffin (Fire and Rescue Shifters #3) by Zoe Chant
I'm new to Ms Chant's books and this was my intro to her writing. I was originally attracted to the book because of a cute ad I read on Facebook about a little lion cub stuck in a tree that needed rescuing. The scene was adorable. Love an ad that's good enough to make me want to buy the book to read. This book turned out to be so much more than a cute read. It was breathtaking with depth, emotion, longing, and heartache. It hit me with all the feels.
Oath of Bane series by TS Joyce
I had a hard time picking something by Ms Joyce because she's an all time favorite author. I adore everything she writes with her emotion, her depth, and her slightly bawdy sense of humor. I've been working my way through her backlist and read quite a few series, but at the same time I'm also reading her most recent series. This is the series I've picked of hers to feature in my top books read because I can't just pick one book. They are all amazing.
Tutoring the Delinquent by Jessa Kane
I love Ms Kane's books for their heightened emotion, their over the top passion, and the sense of desperate longing that only she seems to convey so well. I've read a lot of her books this year but this one stands out for me. The hero's obsession, the sweet heroine, and the fact that he would do anything for her. It's completely over the top instalove, but I love it.
It Started With A Kiss (Insta-Spark Collection #1) by M Moreland
I read a lot of books by Ms Moreland, particularly earlier in the year. I blew through a couple of popular series of hers which were amazing. However, this book stood out because it was so sweet and so sexy. I loved how in love the hero was and how much he wanted her from the very beginning. Everything he did in the book was to prove to her how much he loved her. It was utterly romantic and it made me all gooey and warm reading it.
Trapped With The Undercover Prince (Trapped With Him #2) by Julie Rowe
This book blew me away because the heroine was one of the most amazing heroine's I've ever read. She's so incredibly selfless and giving. And yet, she's also unassuming and kind when she could have been proud and entitled. Instead, she's humble and modest and she put others before her at all times. Amazing. Amazing. Amazing. I loved the book because of her.
One More Day by Auryn Hadley
This book touched my heart. It's about love and kindness and caring. It's about survival and fighting and winning. This is one of those books that deal with heavy duty topics and yet makes you feel involved, connected, and emotional. I loved the hero in this book. His steadfastness, his care, his devotion. Along with a best friend, together they did everything and more for a heroine who needed them while suffering from cancer. It's a heavy duty read, but it's filled with so much love and compassion, you'll fly through the book on wings.
Justice For Mackenzie
(Badge of Honor: Texas Heroes #1) by Susan Stoker
This is rather a strange book for me and I even wonder if it should be on this list but it's here because I still think about this one scene which made it a top read for me. This book started off okay and it read fine. It was a pretty standard romance for the most part, but there's this one scene towards the end of the book when the hero and heroine talk as they race against the clock to find her and free her. It's so poignant, so moving, and so emotional. That scene pushed me over the edge and changed my opinion of the entire book.
Gunner (
Eidolon Black Ops #6) by Maddie Wade
I read quite a few books by Ms Wade this year. She's a very prolific author. There were quite a few books, particularly in this series that were outstanding. Those who know me would have thought I'd pick the last book in the series (it was excellent) as the character is my favorite in the series, but I'm picking this one because it's a redemption story. It's not an easy story because the hero needed redemption and he needed forgiveness. He needed his team and his people around him and it took a lot of effort for him to get back into their good graces after the hurt and betrayal. Ms Wade did an amazing job of redeeming him and it was totally worth the journey.
And I couldn't quite decide on ten, so I've got two more books to add to the list.
Dragon Bound (Elder Races #1) by Thea Harrison
This is one of my all time favorite books and while others have sparked my love for dragons, this book cemented it and started my obsession with dragon shifters. To this day, Dragos is still the most alpha and the most predatorial hero I've read. He's sat at the top of my book boyfriend list until recently when Vander came along. It was such a joy to reread the book. There were parts I had forgotten and it was a delight to relive them again. And the parts that I still remember, it was like reconnecting with an old friend and getting acquanted again. I loved every minute of the reread and Dragos is still the ultimate apex predator.
Wolf Rain (Psy-Changeling Trinity #3) by Nalini Singh
It's no secret that I adore Ms Singh's writing. Her work is breathtaking in its beauty and emotion. Some of the stuff she writes is utterly poetic. This one is no different. It had my breath in my throat as I read it. I didn't read many of her books this year and I'm quite behind. I need to catch up but at the same time I am saving her books. I don't know why. I usually read her when I travel because her books are longer and I know they will keep me completely engaged on a long flight, but there hasn't been any flying in the last two years, has there? I don't know why I'm saving her books. I really should read them and get caught up.


Note: not all books were published in 2021 but they were all READ in 2021.
So that's from me for my favorite reads of 2021. What were yours?
Find Deanna around SOCIAL MEDIA: