I went shopping! ... for books!! Well, it's no secret that I love the Harlequin / Mills & Boon category romances. They are fun, short reads and they are oh! so satisfyingly romantic.
I always wait for a sale from the publisher before I go on a shopping spree and last weekend Mills & Boon had a 30% off sitewide sale which I could resist.
I went on and did some clicky-clicky and well, one thing led to another and 25 books later... here I am, with lots of new books on my Kindle waiting for me to read. Good thing they were on sale!!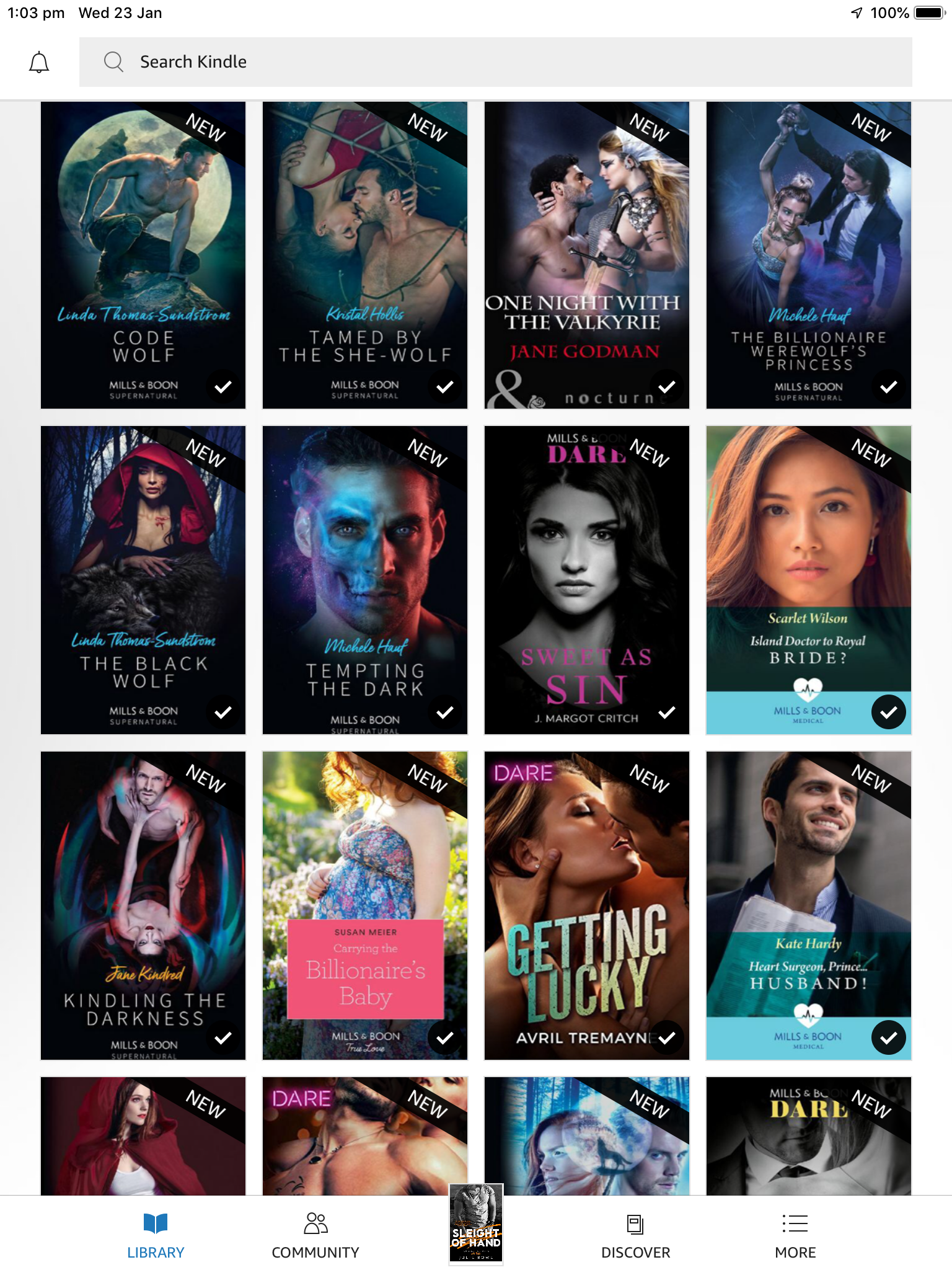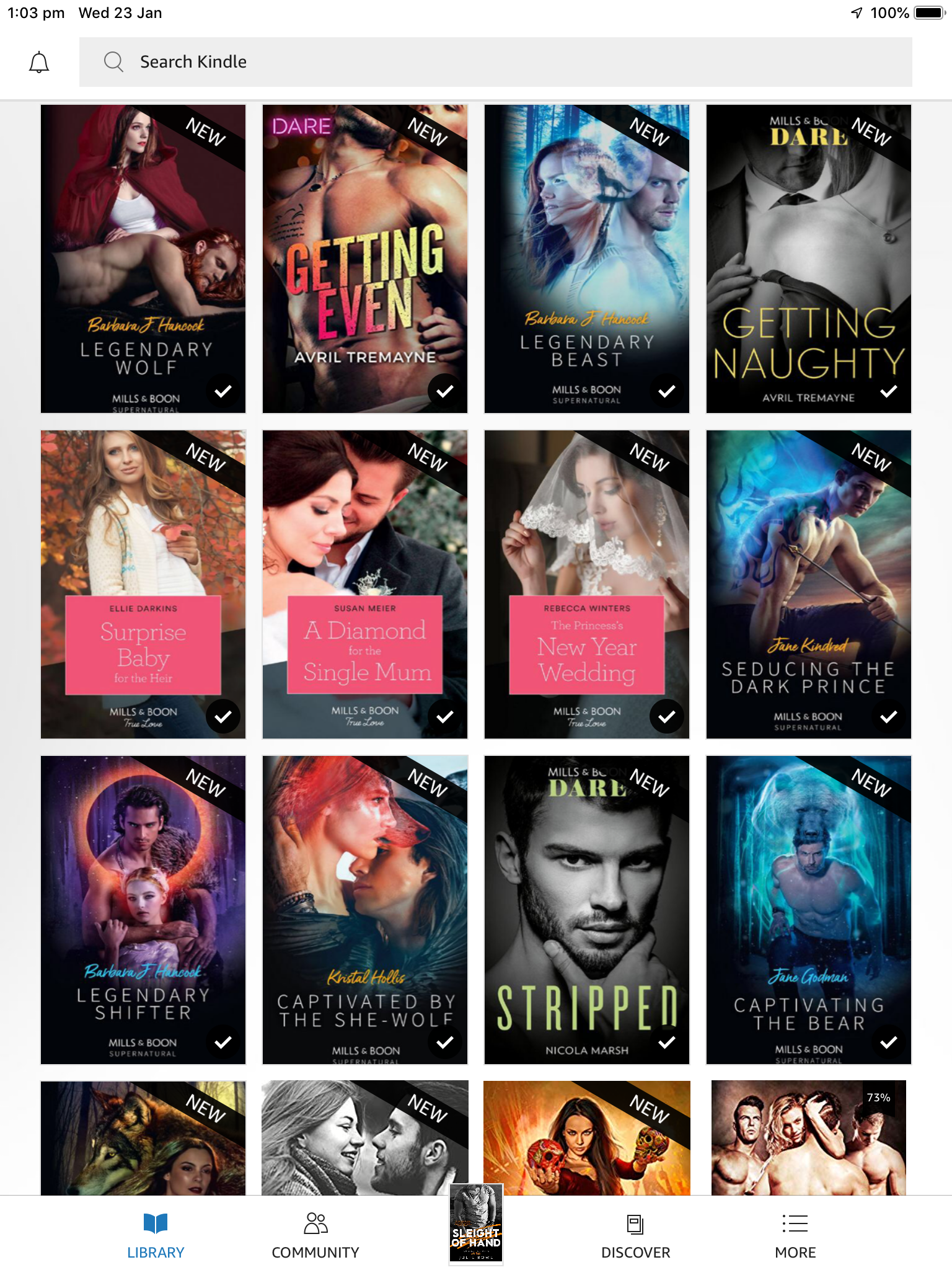 Don't they look so pretty on my Kindle app?
So tell me, what new books have you bought recently?
Find Deanna around SOCIAL MEDIA: