My rating:
Heat rating: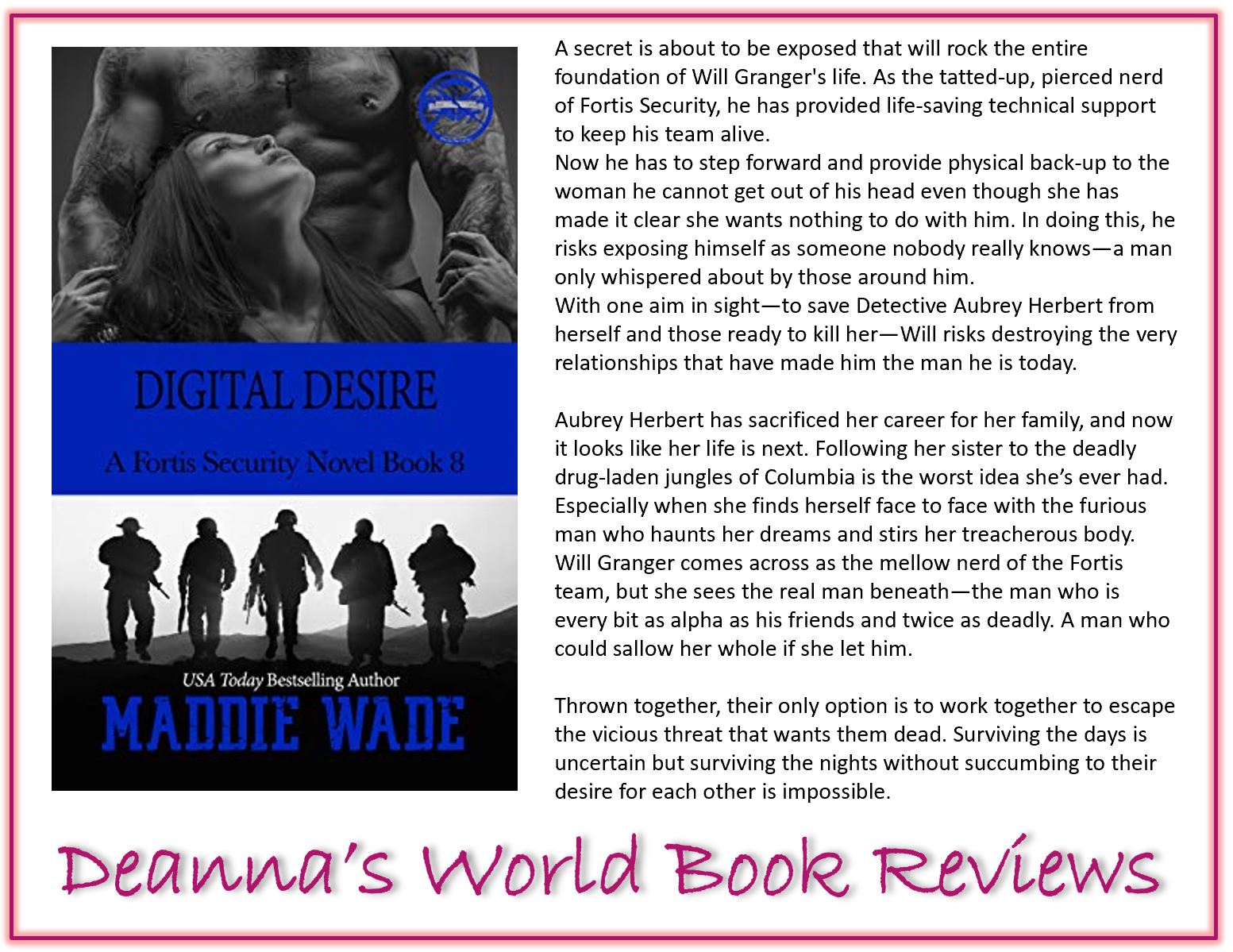 Digital Desire gives us one bad boy hacker with a past, trouble brewing on the horizon from enemies past, and a reluctant lady love and you have a winning combination of action and romance.
I honestly do not know what to expect with this book because if I'm truthful, Will was not my favorite of the Fortis gang. C'mon, admit it! You all have your favorites! I don't have a thing for bad boy hackers who are heavily tatted. Shallow, I know, but there you go. I needed more from Will, and fortunately, Ms Wade delivered. Will went from being just a cheeky, smirky, cocky tech genius to a man with a past, a heart of gold and deep, bold character. Ms. Wade added layers to Will's character as she showed us who the man is today despite his troubled past. Will is a selfless, upright man. The things he has done to protect those around him and those he loves speaks volumes to the man. In his quiet way, without the need for recognition and accolades, he achieved amazing things, built empires, and helped thousands. He turned a teenage mistake into something to be admired and respected. Well done, Ms Wade. You managed to change my mind about Will.
As for Aubrey or Brey, as Will likes to call her, she was a difficult person to like. Aubrey is too hung up on her past and her guilt over something that was not her fault. It colored her actions and her decisions throughout her entire life, leading up to the point of meeting Will and how she treated him. Aubrey had a lot of growing up to do emotionally. Yes, she experienced a tragedy as a teenager that resulted in a great loss, but she has been in stasis ever since. She never grew from the experience, continuing to blame herself for something entirely out of her control. She held herself back. She could have opened herself up to a lot more love, joy, and happiness a lot sooner if not for the inappropriate burden of guilt she placed upon herself. It takes extreme circumstances, the men and women from Fortis and Ediolon as examples, and Will's prodding and patience to make Aubrey look beyond the emotional boundaries she built her entire life on. She came across as a bit of a martyr and frankly, I'm not a fan of martyrs. There's a level of arrogance and pride in them that doesn't sit well with me. I'm glad she did finally wake up to the reality of what happened in her past and ended the cycle of guilt she put herself through. Aubrey had a lot of growing up to do to become a likable character.
Tragedy also strikes one of the Fortis team in this book. I am anxious to see how he handles the curveball life has thrown at him especially considering life has not been kind to date. He's going to need all the love and support the Fortis team can provide to get back on his feet and to forge on. His book is going to be an interesting one.
And speaking of the Fortis team, Ms Wade continues to build on the sense of family this groups of men and women are to each other. Family by choice. Family by design. It's what the Fortis team are at its core, and it's what has me coming back to read the books time and time again. The love and support these people have for each other are the stuff of legends.
This book also introduces us to the men of Eidolon, led by Jack, Will's older brother. There are some family dynamics at play as Jack and Will work through their fraught relationship and in doing so we get to meet and see more of Jack, Alex, and Liam to name of few of the Eidolon crew. I'm looking forward to learning more about this group of men as I think Eidolon is going to be a spin-off series from the Fortis gang.
Bring on whatever you have in store for us next, Ms Wade. I'll be waiting.
View all my reviews
A
b

out the author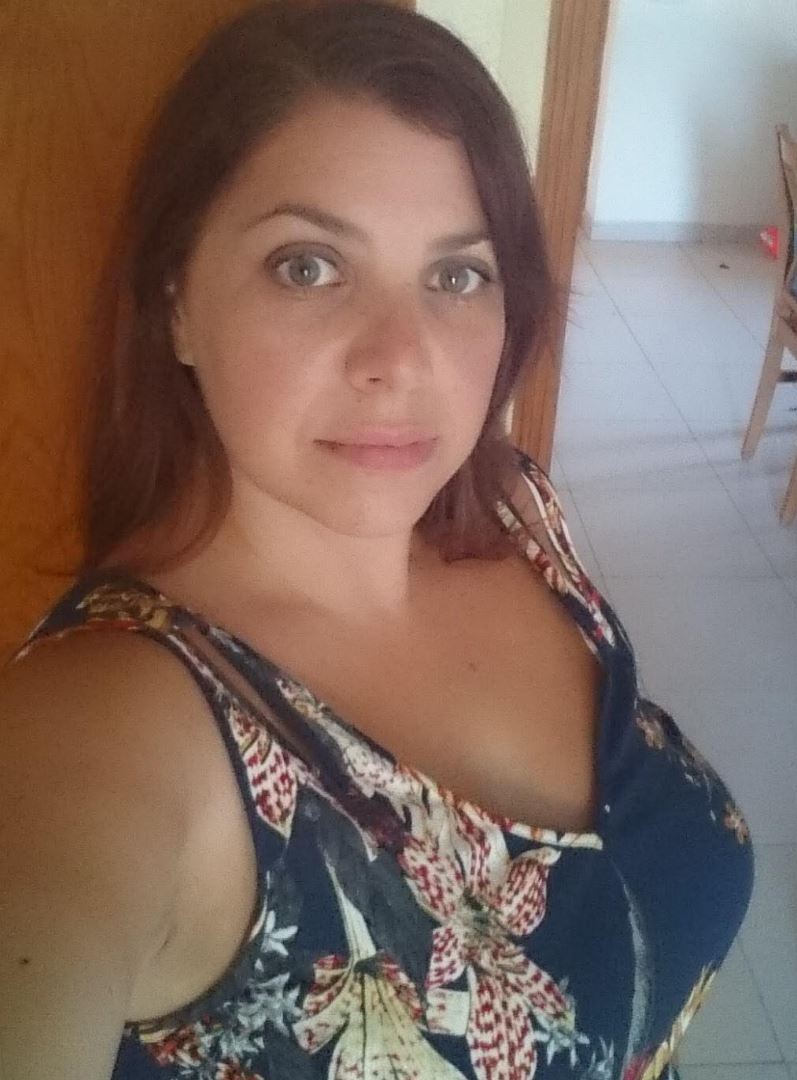 Maddie Wade:
Website
-
Facebook
-
Goodreads
-
Amazon
Find Deanna around SOCIAL MEDIA: