We have a very different kind of post on the bloggity today with author Jannine Gallant visiting. Jannine is treating us to a look at her new book Hidden Secrets and a yummy recipe. Books and food! What more could a girl ask for?

Please give Jannine a very warm welcome.
How to Mix Food with Romance and Suspense


When it comes to creating my heroes and heroines, one of the key factors that goes into making them unique individuals is their profession. I've written about everything from a detective to a school teacher to a professional skier. In HIDDEN SECRETS, I decided to give my hero a profession I can relate to. Quentin is a restaurateur and professional chef. Not that I'm a professional, by any means, but I do love to cook. And I love creating my own recipes.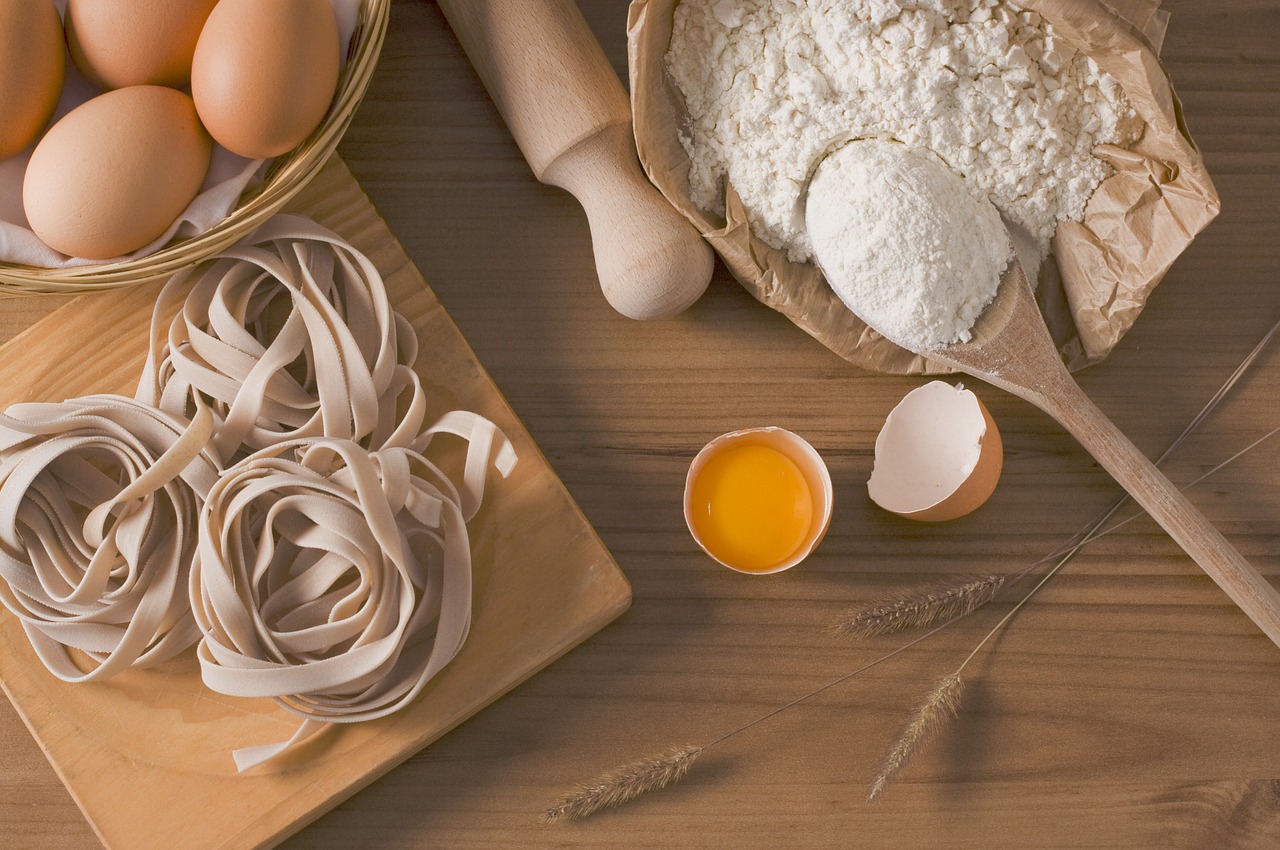 Quentin also uses his skills in the kitchen to bribe the love of his life, Paige, when he makes a bone-headed move. I had fun writing scenes where he tries to cook his way out of trouble. But Paige isn't exactly immune to his culinary talents . . . or his charms, even though she likes to keep him on his toes. The following is a fun scene that involves ribs, the new dog Quentin bought for Paige, and a revelation.
"Since I wrenched my right ankle, I'm not sure driving home is even an option." She took a bite from one of the ribs and moaned. "These are so good they're practically orgasmic."
"Should I put that endorsement on the menu?"
She grinned. "Maybe not."
They ate in silence for several minutes before Quentin glanced over. "How does it feel?"
"Like I've died and gone to heaven."
"Your ankle, not your stomach."
"A little numb from the ice, but it doesn't hurt as much as it did." She licked sauce off her finger before holding out the bone. "Here, Leo." Surprisingly, he didn't try to bite her hand in his eagerness to grab the treat. "Good boy."
"The two of you have definitely bonded."
Paige pushed away the dreadlocks hanging in the dog's eyes as he chewed with enthusiasm. "We get each other, kind of like the relationship you and I have always shared." She glanced up and regarded Quentin steadily. "His arrival has taught me an interesting lesson."
"I'm almost afraid to ask."
"Apparently, you can be replaced . . . by a dog. Who knew?"
Quentin also cooks when trouble is brewing to help ease the tension with comfort food. In another scene, he makes Paige her favorite chicken pasta dish after the disturbing discovery of a necklace that belonged to a missing girl who was never found. We eat a lot of chicken, and you can't go wrong when you mix it with pasta. Here's my take on Quentin's dish. I've lightened traditional Alfredo to make it a little less fattening but still extremely tasty.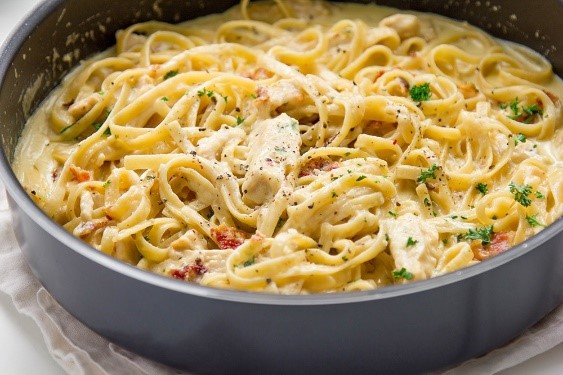 Chicken Fettuccine Alfredo with Bacon
½ pound fettuccine noodles
3 slices of bacon
¾ pound boneless, skinless chicken breasts lightly pounded
2 minced garlic cloves
2 tblsp butter or margarine
1 pint half & half
2 tblsp cream cheese
4 oz. shredded parmesan
salt, pepper, and parsley to taste
Cook pasta noodles in boiling water according to package directions and drain while preparing the sauce. Fry bacon in a large skillet. Remove from pan, crumble, and reserve. Slice chicken breasts into thin strips. Cook chicken in bacon fat (approx. 5 minutes or until cooked through) then remove from pan. Add garlic to the pan and cook for 1 minute. Add butter, half & half, and cream cheese, stirring with a whisk until smooth and bubbling. Add the parmesan and salt and pepper to taste. Stir until melted. Return chicken and bacon to the pan, and add the pasta, stirring to coat thoroughly. Sprinkle with parsley. Serves 4
I hope you'll enjoy both the recipe and Hidden Secrets!
Yum! I love Alfredo pasta so I'm definitely going to try this recipe. I'll have visions of Quentin while I cook and eat it. :-)
And now here's Hidden Secrets.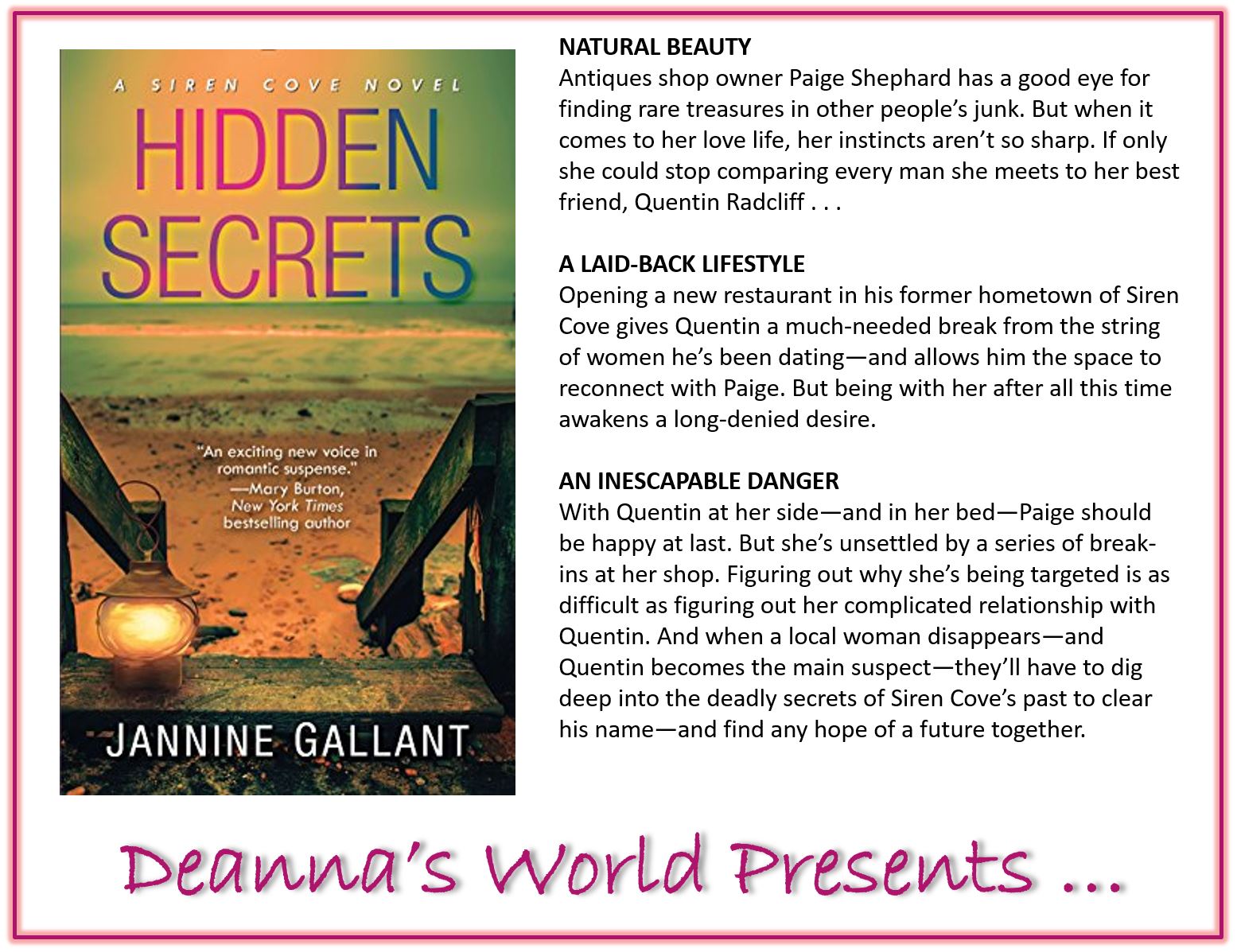 Goodreads
|
Goodreads series
Author Info
Author Links:
Website
|
Facebook
|
Twitter
|
Goodreads
|
Amazon
Find Deanna around SOCIAL MEDIA: