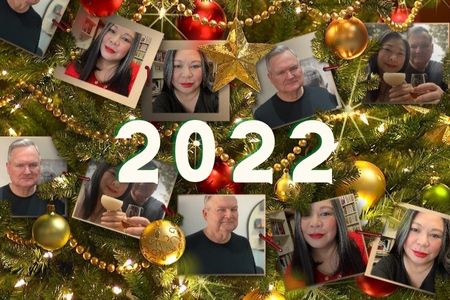 Merry Christmas everyone!!!
Can you believe it? It's Christmas again and with that, another year is over. Well, almost. There's still New Year's.
Steve and I want to wish you all a very Merry Christmas and Happy Holidays, depending on what you celebrate. Thank you for your continued support this year, both of the bloggity and also of Steve's new crime thriller, if you got one to read.
We both hope you hang around for next year with more romance bookish stuff, more chat about all things bookish, and of course, Steve's going to be releasing the audiobook of False Trust, releasing book two of his series, called False Start, and writing book three. There's lots going on.
Blessings to you and yours. Much love from the both of us.
Deanna and Steve, xoxo
Find Deanna around SOCIAL MEDIA: