My rating: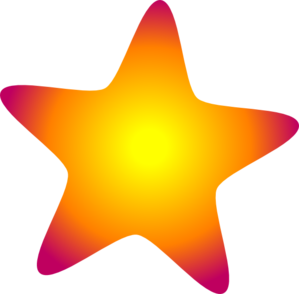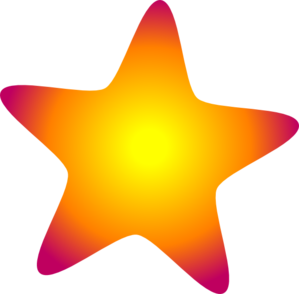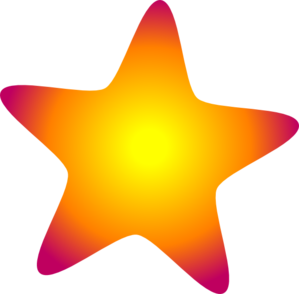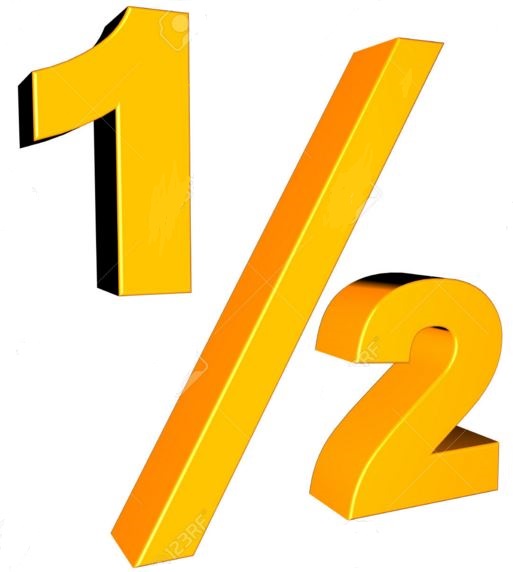 Heat rating: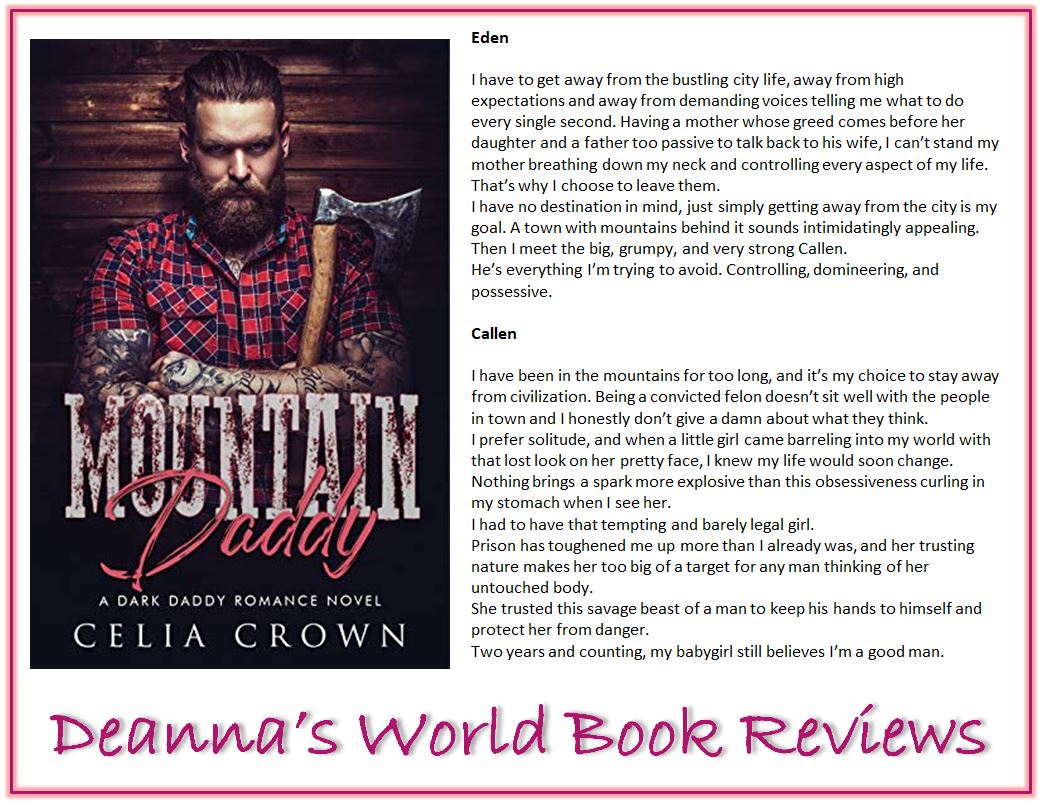 Mountain Daddy is a dark, possibly taboo story of a young, innocent girl willingly submitting to a stronger, more dominant man's will and care. It's equal parts sexy, shocking, and unbelievable.
As I started reading this book, all I had going through my head over and over was "this story is so weird". I found this an utterly strange read and even when I got to the end, I'm not entirely certain I've gotten over how odd this is. It starts very abruptly and with little introduction to Eden and Callen. We learn more about them as the book progresses but the reader is thrown into the deep end from the very beginning and I found myself floundering for a good bit of the time. It's my first taste of Ms Crown's work and let's just say she doesn't ease you into her stories gently. What you get is an experience in "sink or swim". I kinda flopped around like a fish out of water.
Callen is a classic mountain man, I'd say. Rugged, raw, unyielding. He's also rough and unapologetic about the fact that he's a man of indistinct morals. In fact, some would say he's a very, very bad man. To me, he's very much an anti-hero.
I am a criminal, after all. A convicted felon, a killer, and an overall questionable character.
While he deals with people who trespass on his property and those who might harm Eden in swift and rather final ways, he's also very tender (if a little rough too) with Eden. He's unfailingly protective and treats her exactly like he calls her, his "babygirl". You do need to be fairly inured towards daddy kink if you're reading this since there's a lot of that going on. That took me a little getting used to. I'm more familiar with what I'd call "daddy romance lite". This was not lite. Callen has such a firm hold on Eden and her psyche that it's actually a little alarming to read. He has so much control over her, her life, and how she lives that to a fairly independent person it's somewhat astonishing. I honestly would not like to be in a relationship with someone like Callen. I'd be rebelling at every turn. Unlike Eden. I mean, if I met someone like Callen in real life, I'd run a mile.
I chuckle, she's so cute. Her body has long accepted my dominance over her natural submissiveness, and her mental state is easy to shape into a mindset of whatever I prefer. Eden is impressionable, it's how I got to her so quick. I can't imagine another man laying his filthy hands on her, brainwashing her into his cruel intentions. I'm not that kind of a man; I just want to shield her from the dangerous world. I'm not doing anything against her will.
As for Eden. Well, she's like a limp, wet dishrag. At one point I thought she was an idiot. I've never met a weaker, more submissive, more spineless heroine. She's quite literally incapable of doing anything, taking care of herself, or making any serious decisions. She' completely and utterly under Callen's control and she likes it that way. In fact, when Callen seems displeased with her, she will do anything in the most subservient way and accept any punishment to get back into his good graces. That said though, she does have a few tricks up her sleeve to get what she wants from Callen... within reason. I'm pretty sure Callen is up to her tricks. I admit that there are times when I do like a weak and submissive heroine but I think Eden takes this to an entirely new level I've yet to experience until now.
My babygirl is fragile in body and mind, she'd had become a dutiful homemaker within a month of being held captive by me. That is putting it loosely, she was never truly a prisoner. She could have walked out the door if she wanted to, and I would have taken her back to town if she asked, but honestly speaking, I wouldn't have done what she asked even if she begged me for her freedom. The transition from being a little girl alone in the world to an obedient housewife that acts similarly to a puppy is the final phase of her brainwashing to becoming my precious little girl. Her isolation makes her rely on me, and her dependence makes me drunk on that naivety. As a despicable man, I am proud of this life we built from trust and interdependence.
I don't know if all of Ms Crown's heroines are like Eden but I'm willing to find out. As strange as I found this book, I also quite enjoyed it even if I considered not finishing it early on based on the weirdness factor alone. That whole dynamic between Eden and Callen took a lot for me to wrap my head around.
Ms Crown is a new to me author and I think bizarrely enough even though this story was a total mind-bender I'm willing to try another one of her books. There's another book of hers with TWO daddies in it. Imagine what that's going to be like!! :-O (⊙_⊙)
View all my reviews
Ab

out the author




Celia Crown:
Instagram
-
Twitter
-
Goodreads
-
Amazon
Find Deanna around SOCIAL MEDIA: