My rating:
Heat rating: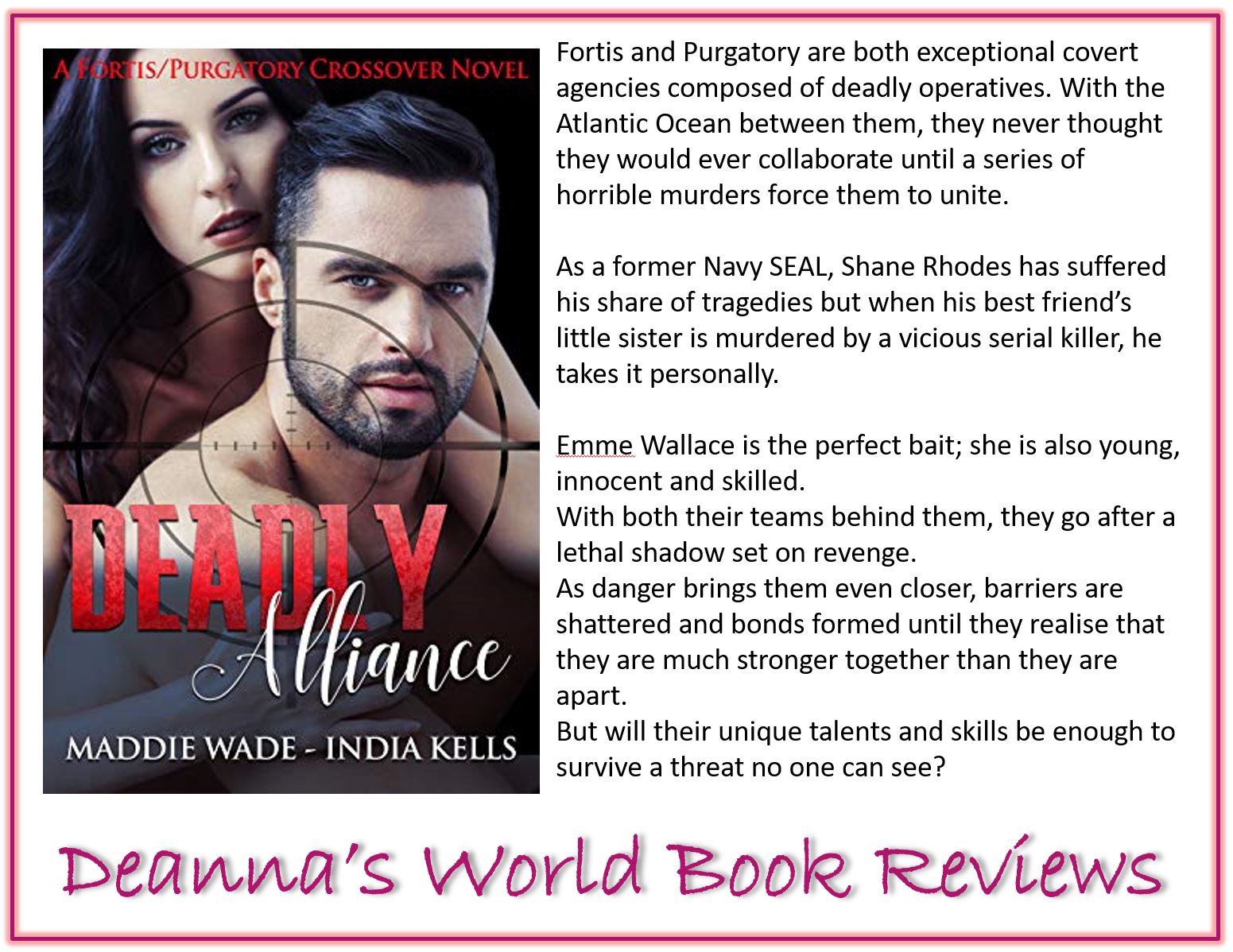 Deadly Alliance captured my heart and my imagination and wouldn't let go. I spent a sleepless night after I finished reading it reliving scene upon scene as my mind refused to release the book from its grip. It's equal parts thrilling suspense and throbbing emotion.
This is my first experience on Ms Kells writing and I could tell the difference between her style and Ms Wade's. Ms Kells brings an edginess and tension to the story which is balanced by all the heart and soul you get from Ms Wade's writing. Together they are a winning combination. I don't know if it's because of the collaboration or if it's simply Ms Wade's writing has improved in leaps and bounds but this is possibly her best work yet. As far as collabs go, this was a smooth seamless read. The only reason I could tell the difference between the two authors' writing was because I am very familiar with Ms Wade's writing after having read a lot of her books.
Ms Wade gave me what I would call a classic Maddie Wade moment which made me tear up. It's the reason I love the Fortis stories so much and the reason I'm so invested into them.
It took some time but Emme finally could curl up in their 'home' with a tub of Ben and Jerry's. A few minutes later there was a knock on the door. She frowned and went to answer it. When she opened it, she found Zin and Celeste and Jace and Lucy on her doorstep. Lucy pushed past and shoved the bottle of wine at her. "You didn't think we would let you mope on your own, did you?" Jace kissed her cheek and squeezed her shoulder. "Chin up, buttercup". Emme smiled. This was why she loved Fortis; they were family and family stuck together.
This story brings together the Purgatory and Fortis teams as the Purgatory team cross the Atlantic in pursuit of a serial killer who has killed both on US and UK soil. This brings Shane Rhodes, a Purgatory operative in contact with rookie agent, Emme Wallace as they have to pose as madly-in-love newlyweds.
Shane was not an easy man to like. He slowly grew on me as the story progressed. This was because at the start, he was angry, hurting, guilt-ridden, and seeking vengeance for the murder of someone close to him. His pain and his focus on catching a killer caused him to be surly, and let's face it, a bit of an aschole to Emme at the start. His protective nature didn't want to involve Emme in such a dangerous mission but the man could not resist her. I loved seeing Shane's emotional walls slowly come down as he revealed himself to Emme and as he reluctantly fell deeper and deeper for her. Watching the love grow between them was like watching a flower bloom. It was beautiful.
Emme, I've known from all the stories I've read in the Fortis series but she's always been a little hazy as a character to me. It's probably because she's been a secondary character and never really played a focal role in those stories. Here, she shines. We meet an Emme who is young and inexperienced, but coupled with that is a determination and tenacity to succeed. The Emme we get to know here has a spine of steel and a big, big heart filled with love for her Fortis family and a desire for the deep abiding love she sees in those around her. She has her work cut out for her with Shane since he's so stand-offish with her but her persistence pays off and she worms her way under his skin and stays there. I love seeing the transition of green new recruit to trainee, then rookie agent to solid professional in Emme. She still has a lot to learn but she's open to being taught and she's a quick study. She has everything it takes to become a strong, competent leader one day.
I feel I need to point out that something drastic happens at some point during the story. It was a ballsy move on the author's part (I won't say which author) but I foresee readers of the author and fans of the series will be howling at what happened. Gotta say, it was very Shakespeare-eque or even Greek tragedy-ish. Tragic and poetic. I might need to stalk reviews of the book just to see how readers react to this one plot point.
Judging from my brain's reaction to this story after I finished reading it, I loved it. And if you do read it, be prepared for a sleepless night. I can't wait for the first book in the new series.
View all my reviews
A
b

out the author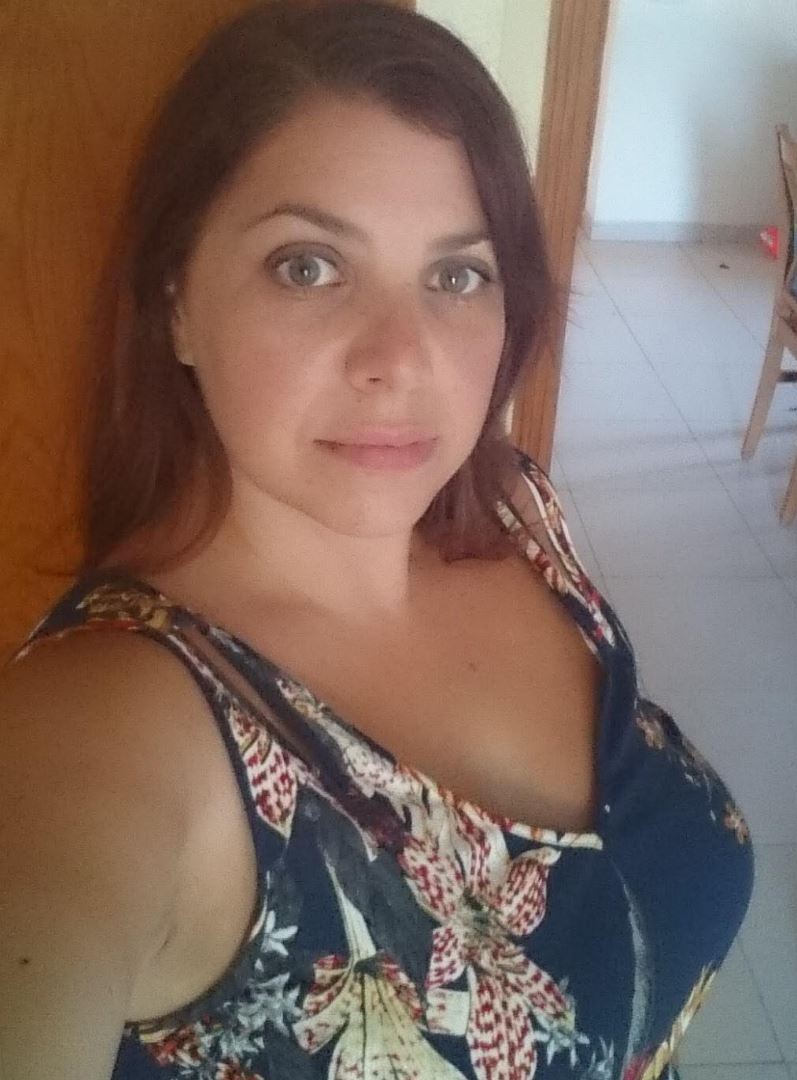 Maddie Wade:
Website
-
Facebook
-
Goodreads
-
Amazon
India Kells:
Website
-
Facebook
-
Twitter
-
Goodreads
-
Amazon
Find Deanna around SOCIAL MEDIA: