Guess what? There's another Pets in Space anthology coming out, once again donating proceeds to Hero-Dogs.org. It's a very worthy cause and I'm delighted to have Anna Hackett visit with us at the bloggity to tell her about her pet in space.

Please give Anna a very warm welcome.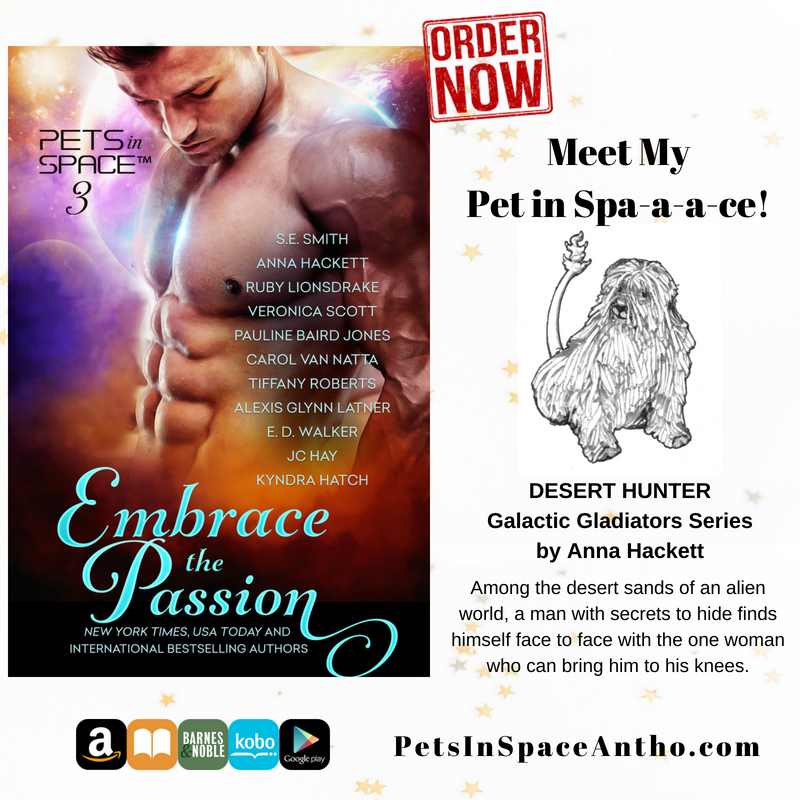 The gladiators of Carthago are all big, tough, and well-trained to fight in the arena. The gladiators of the House of Galen all fight for honor and freedom, and behind the scenes, are always ready to protect the less fortunate (including some abducted women from Earth). It makes sense that these gladiators would have equally as tough, heroic, and ferocious pets. Think wild hunting cats, dangerous canines, or fierce, flying beasts.
There are actually quite a few animals that appear in the Galactic Gladiators series (and not just the deadly animals the gladiators face in the arena or the dangerous beasts that call the desert home). In
Hero
, the gladiator hero gives a robot dog as a pet to his engineer heroine. And that little dog is super protective! In
Barbarian
, the big, tough gladiator hero is busted by the heroine caring for a litter of stray hunting cat kits. I really like the idea of these tough warriors caring for pets that show their softer, protective sides. In my Pets in Space 3 story, Desert Hunter, we get to see a rugged desert hunter and his heroine take in a stray alien canine they rescue in the desert...a canine that is both hiding secrets and ready to play matchmaker!
Let me tell you... these pets are dang cute.
And now here's Embrace the Passion, Pets in Space 3.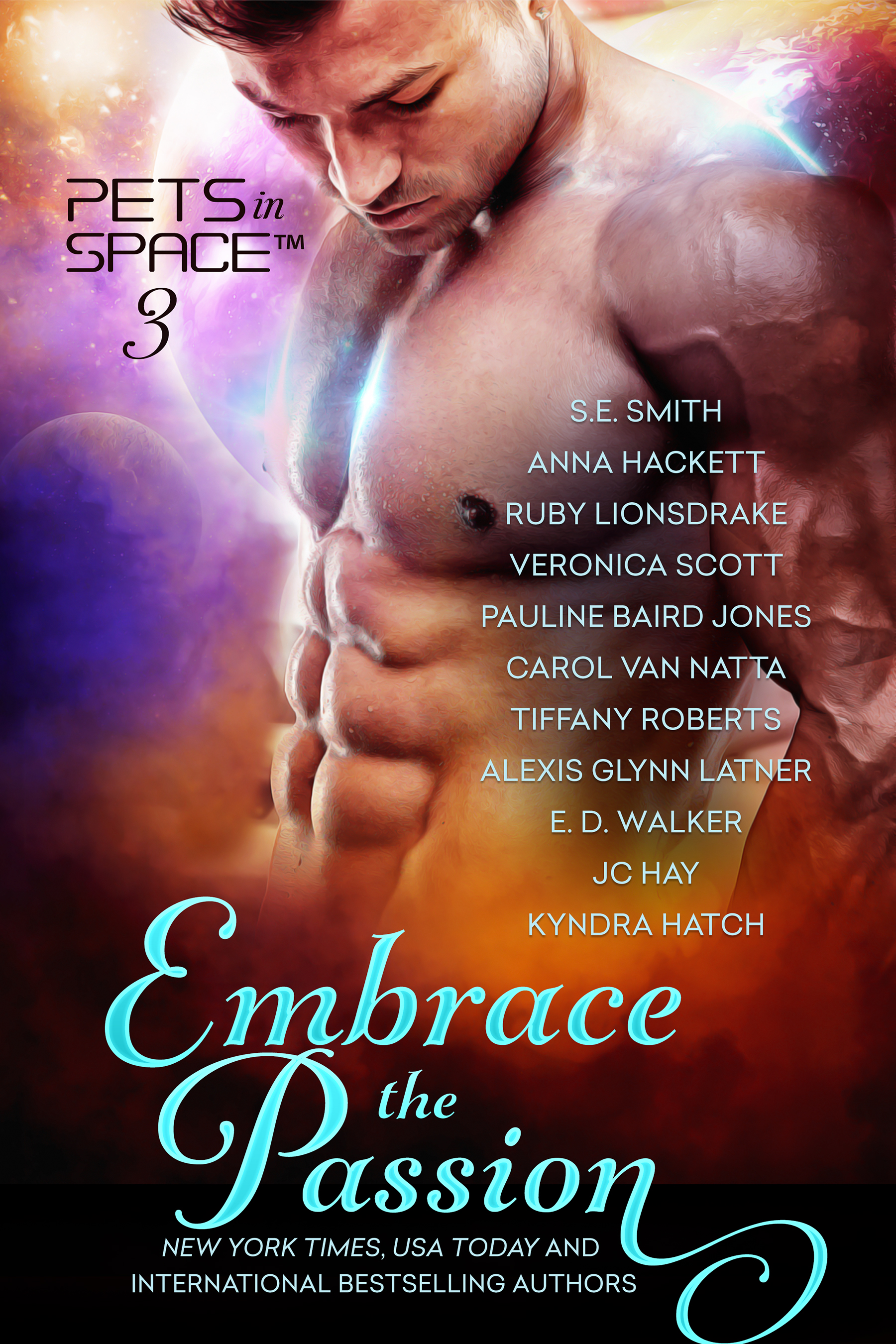 Embrace the Passion
Pets in Space 3
By: S.E. Smith,
Anna Hackett
, Ruby Lionsdrake, Veronica Scott, Pauline Baird Jones, Carol Van Natta, Tiffany Roberts, Alexis Glynn Latner, E D Walker, JC Hay, and Kyndra Hatch
Releasing October 9, 2018
Self-published
Buy Links:
Amazon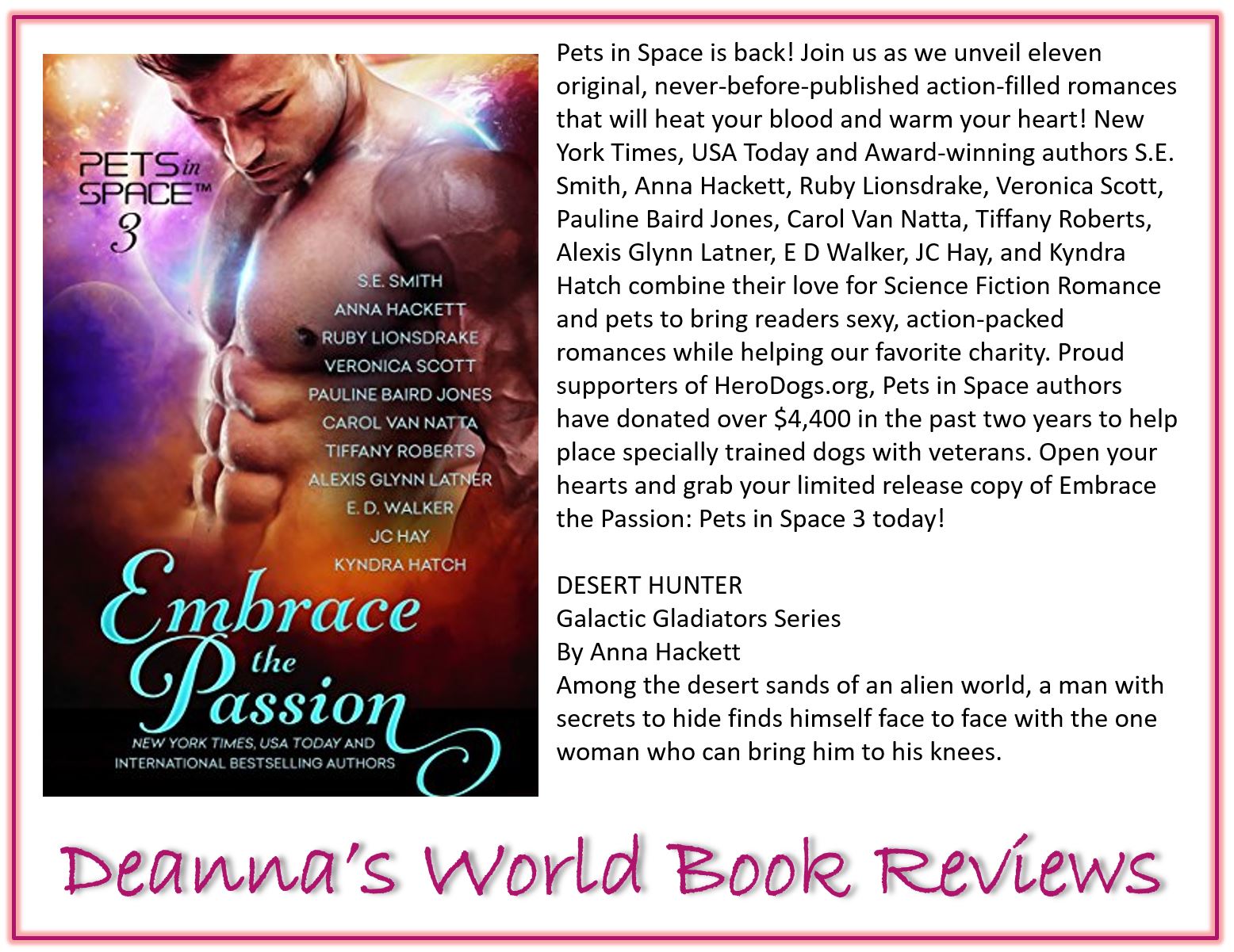 ---
Goodreads
|
Goodreads series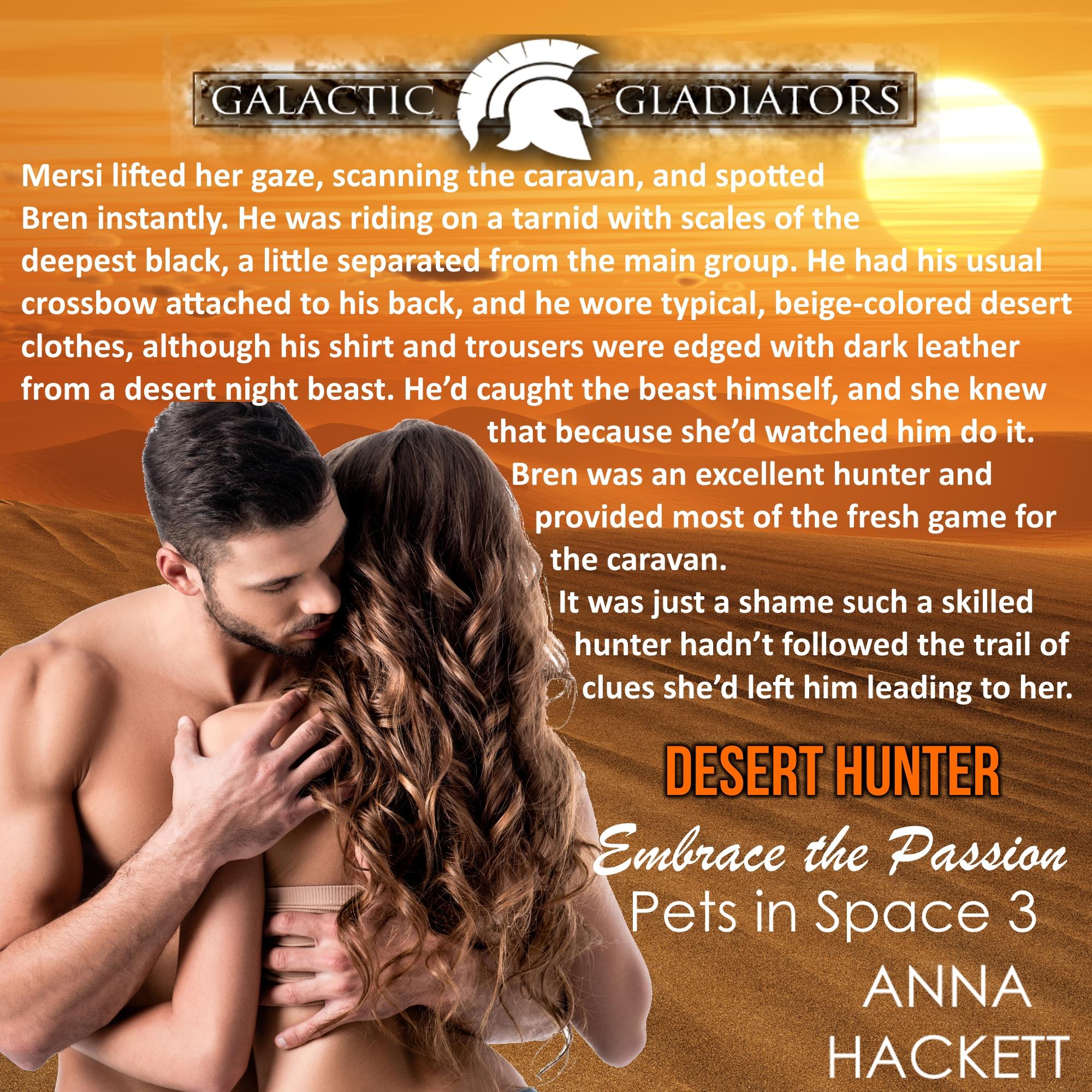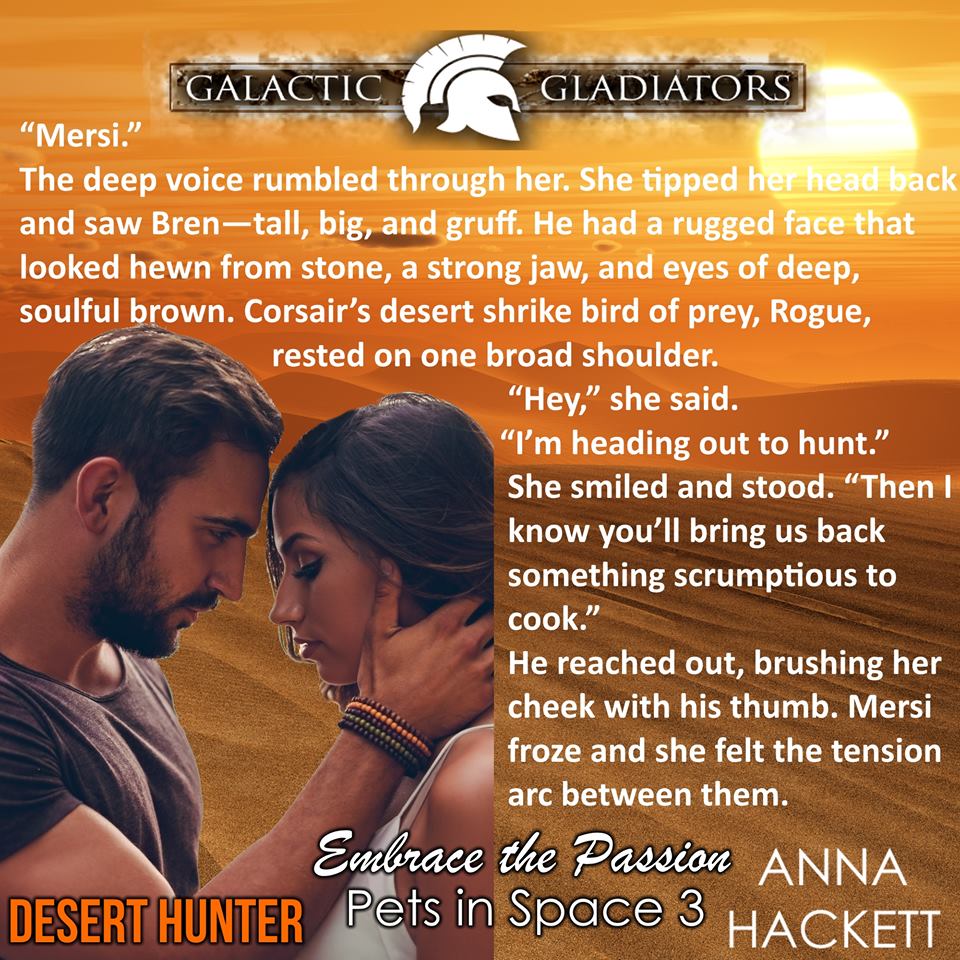 Author Info

Anna Hackett:
Website
-
Facebook
-
Twitter
-
Goodreads
-
Amazon
Find Deanna around SOCIAL MEDIA: