The Spanish Tycoon's Takeover
by
Michelle Douglas
Purchase link:
Amazon
Helen's rating:
Heat rating: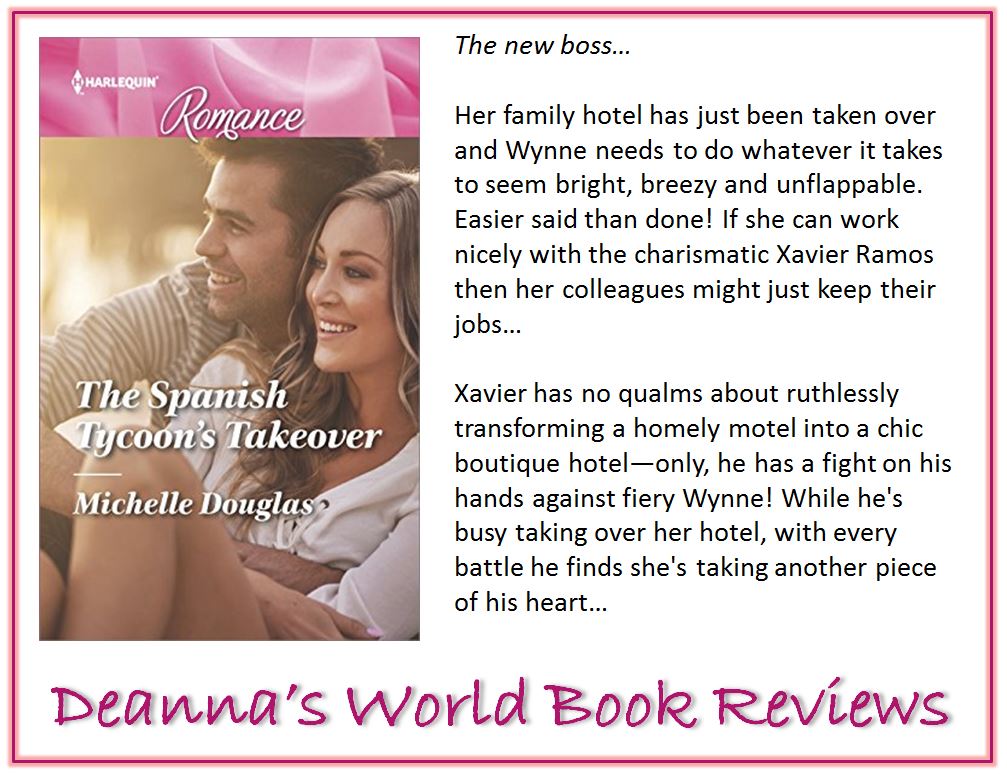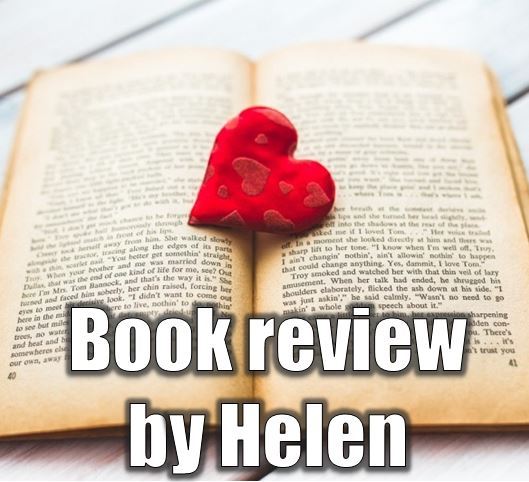 This is one of those stories that has everything that a fabulous romance should have to keep you turning the pages - humour, emotion, strong characters and above all, a true and beautiful romance that will leave you smiling.
Wynne Stephens has just sold the family hotel to a Spanish tycoon. She has insisted that she be kept on as manager for a number of reasons and they are very good reasons, but when Wynne meets the handsome and completely business-like Xavier Ramos she decides that working with him might be easier said than done. She really needs to convince him that she is easy going and that nothing upsets her, especially when he lets her know the changes he wants done.
Xavier has travelled to the Gold Coast in sunny Queensland to take over this very small motel for the sake of his beloved now deceased grandfather, and he is determined to change a lot of things about the place. Only thing is his manager seems to have other plans and although she is beautiful and he is drawn to her and she gets on fabulously with his son, the staff and the regular guests, he still has a hard time winning any battles with her.
I loved this one. Wynne is just the person to help Xavier open up his heart to start to live and learn to love and she does it with grace and aplomb. There are so many parts of this story that had me laughing and sighing. Ms Douglas has never disappointed me with one of her stories and I have to highly recommend this one. It really does tick all of the boxes for a great romance that had me savouring every word. Wynne is beautiful inside and out and is the perfect match for the fabulous Xavier who I adored. Another one for the keeper shelf.
View all my reviews



About the author


Michelle Douglas:
Website
-
Facebook
-
Goodreads
-
Amazon
About the reviewer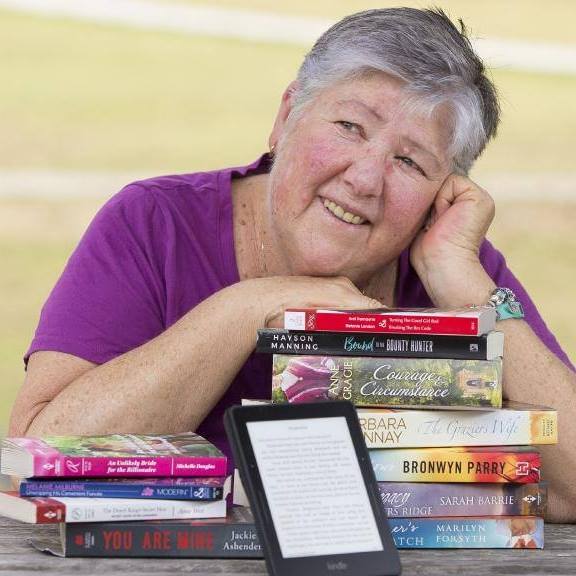 Helen Sibbritt:
Facebook
-
Goodreads
Find Deanna around SOCIAL MEDIA: