Conveniently Wed To The Greek
by
Kandy Shepherd
Purchase link:
Amazon
Helen's rating:
Heat rating: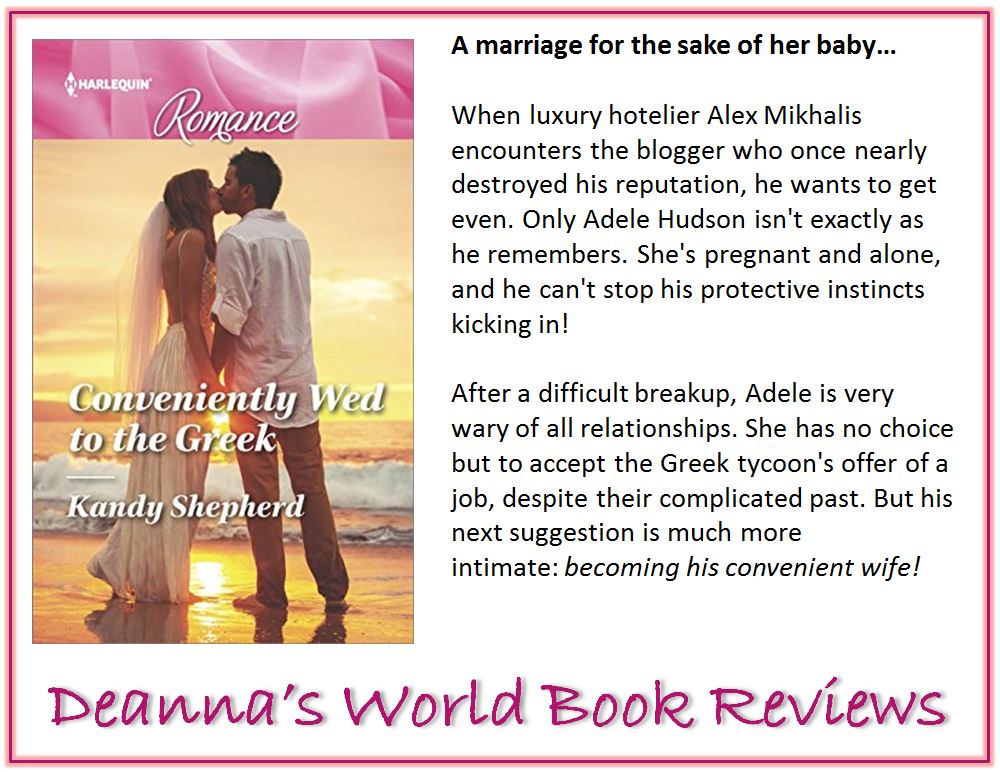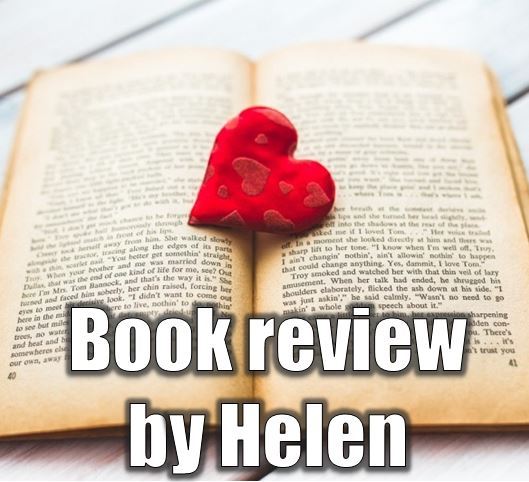 Ms Shepherd has taken me on a trip to Greece. It's a place that is on my bucket list and even more so now as she has described the islands and landmarks so well and brought them to life for me. Throw in a vulnerable and caring Greek hero Alex Mikhalis who is just gorgeous in so many ways as he finally realizes his love for an old adversary Adele (Dell) Hudson and I'm there. Sit back and make yourself comfortable because you are not going to want to put this one down.
Alex has been to hell and back, firstly, working so hard to build his business - a business that was started by his grandfather in Australia. Being a playboy and multi- millionaire at a young age makes him a magnet with the paparazzi but all of that changes when he gets a bad review of his restaurant and takes the blogger to court, and then he loses someone very close to him in a very tragic way. Alex goes to Greece and starts over again, so when he runs into the blogger at a friend's spa things are a bit tense, but Alex is determined to hire Dell to work with him on his new project.
Dell has been through a divorce since the court case Alex had brought against her and is now out of a job and is trying to get back on track. Visiting friends at Dolphin Bay, she is stunned when she runs into Alex but he has changed a lot and yes, she feels for him and what he has been through. So when offered the job of a lifetime Dell takes it, goes to Greece and they are working well together. Her feelings for Alex are growing everyday but when Dell finds out she is pregnant this could change everything, but she is over the moon about the baby.
This is such a beautiful, moving and emotional journey with an awesome setting to a gorgeous HEA to see both Alex and Dell open up as they work together is a real page turner. These two deserve so much in life and are perfect together. There are so many beautiful emotions, tears, sighs and joy. Thank you, Ms Shepherd for another beauty. I loved it. I really need to visit Greece.
View all my reviews



About the author


Kandy Shepherd:
Website
-
Facebook
-
Twitter
-
Goodreads
-
Email
-
Amazon
About the reviewer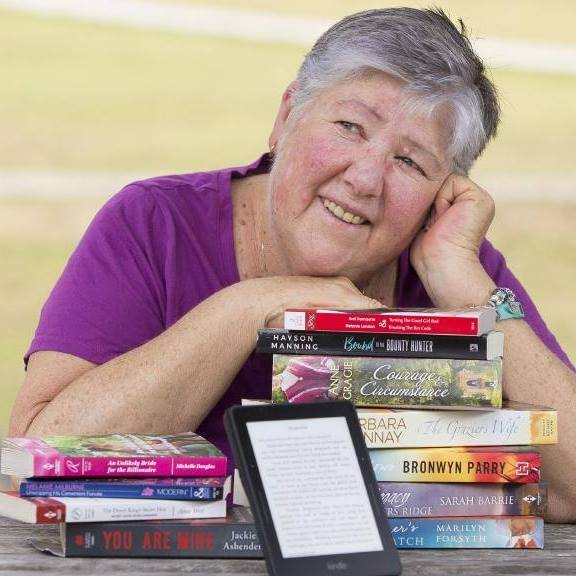 Helen Sibbritt:
Facebook
-
Goodreads
Find Deanna around SOCIAL MEDIA: