The Love Experiment (Stubborn Hearts #1)
by
Ainslie Paton
Purchase link:
Amazon
My rating: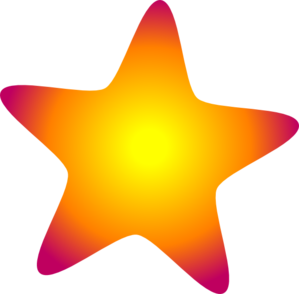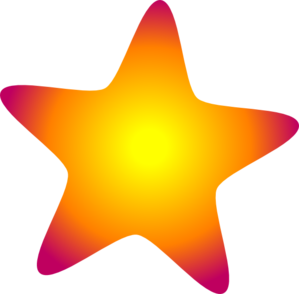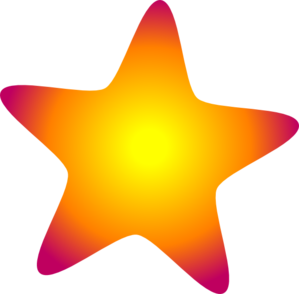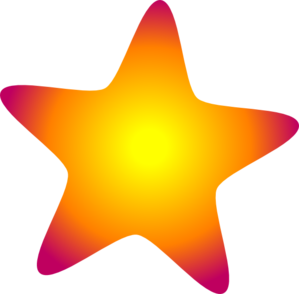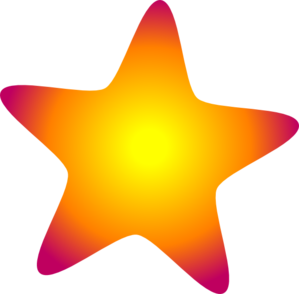 Heat rating: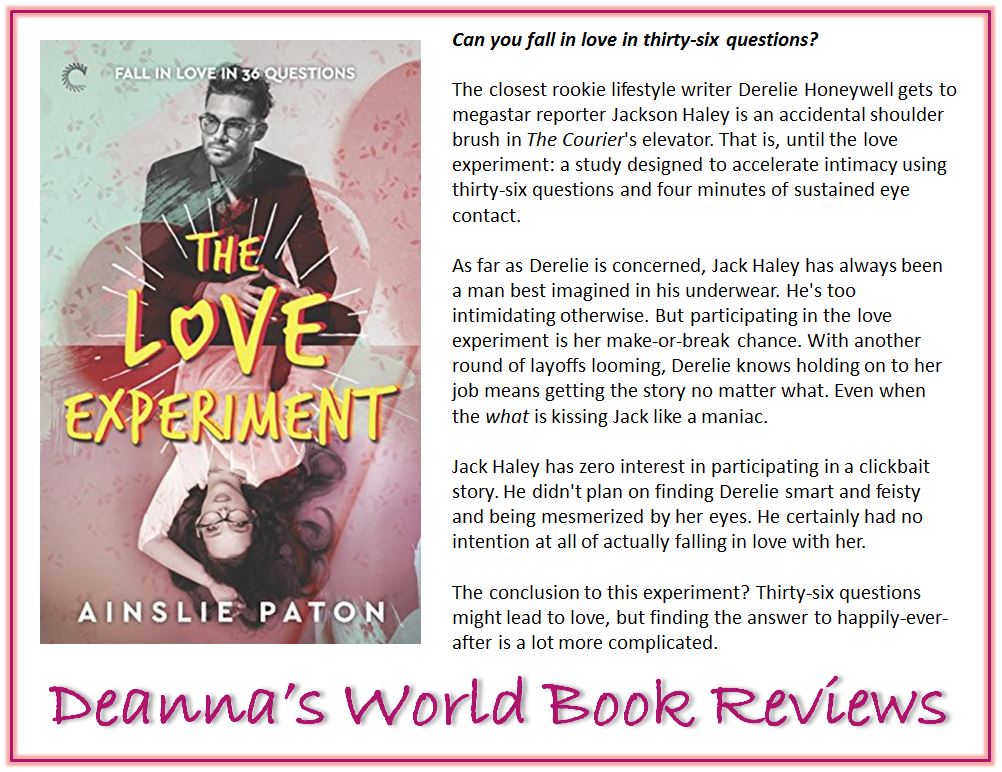 The Love Experiment was supposed to be a light and fun read. Instead it turned into a story with depth and meaning, and of course, those pesky thirty six questions on how to build intimacy between strangers. I could not put it down. Delightful. Stunning. Deep. Simply magical.
The thing I love about Ms Paton's writing is the almost lyrical, musical quality to it. There's a rhythm and flow to it which sweeps you along as you read. You keep turning the pages because the words move from one page to the next and they take you with them.
There are so many things to say about The Love Experiment, from the in-depth look into the changing times of journalism to the reality and cost of investigative journalism to the rise of clickbait, fake news and alternative facts. Ms Paton weaves an eye-opening view into the world of journalism even as she tells an endearing story of two strangers thrown together by a maniacal editor wanting a cutesy clickbait story.
There's a poignance in the meaning of "church" where Jack goes to get himself pummeled while learning life's lessons and a brightness to Derelie's enthusiasm and strength as she learns her way in a noisy, dirty, smog-filled city.
""How much control are you prepared to give up for me?" "How much control do you want?" "All of it." He raised an eyebrow. "What's my lesson?" "Your lesson?" "When I fight it's always about redemption in one form or another. It's always about working out my feelings for something that doesn't sit right. When I fought after doing wrong by you, I was trying to learn humility and to be as generous as you are.""
I loved this story. I loved Jack and I loved Derelie. There's nothing not to love with the minor exception of Jack's cowardice at one point when he was being typically male but then, of course, he had to fuck up in order to make it all better.
Jack starts off as an unapproachable, self-important asshole. He even admits to being an asshole and I had to look up "dinkus" to find out what that mean in association to him as a journalism entity. Jack lives hard, works hard, hits hard and ultimately, he pays the price for it. Beneath being an asshole and an ace reporter, he's also someone who believes in truth and justice. He stands up for those who cannot do so for themselves and he gives them a voice. As the story progresses and we learn more about Jack (those darned thirty six questions!) we see Jack the man as opposed to Jack the investigative (super star) journalist. I loved Jack the man too. He has a cat that challenges him, a penchant for getting himself beat up to learn lessons in life and a vulnerability he keeps well hidden because he was never loved and supported by those who were supposed to. But most of all, it is his wonder at Derelie and the awe he feels at loving and being loved in return that floored me.
""If I had a crystal ball, I'd want to know what the world is like when we've forgotten the value of looking at things critically. I'd want to know how I'm going to keep making a living.""

""Derelie." Rhymes with necessarily, extraordinarily. Like her eyes. Jack avoided looking into them because they were so clear he could see right through to her brave, tender heart."
Derelie is like a shining light. Bright, charming, genuine. She makes me wish I was a nicer person with much less snark and bite. She's in the city because she wants a bigger life for herself than her small town roots but she's homesick and lonely. I loved everything about Derelie from her sass to her vulnerability but also her strength and her bravery. I loved that she understood love and understood Jack and she wasn't afraid of what that meant. That she would have stood by him if only he let her. Dang Jack for being a stubborn, cowardly fool!
""You look all stereotypical butter wouldn't melt, apple pie wholesome, farm fresh and ridiculously candy sweet. But you're more. You're resilient and quick-witted and a fast study. You have this determination that shines like a light under your skin...."
Oh, shout out to Martha the cat. She was wonderful. Ms Paton did a tremendous job of capturing her cat-ness. Almost makes me want to be a cat person. :-p
My only gripe is I wanted an epilogue. :-/ I really, really wanted to know what happens "after".
This was a story that had me turning the pages and racing to the end. I hope that people look past its rather unfortunate cover to give it a shot. I promise it's worth it. Go ahead! Fall in love with The Love Experiment.
View all my reviews
Ab

out the author




Ainslie Paton:
Website
-
Facebook
-
Twitter
-
Goodreads
-
Google+
-
Youtube
-
Amazon
Find Deanna around SOCIAL MEDIA: