Trapped With The Undercover Prince (Trapped With Him #2)
by
Julie Rowe
Purchase link:
Amazon
My rating:
Heat rating: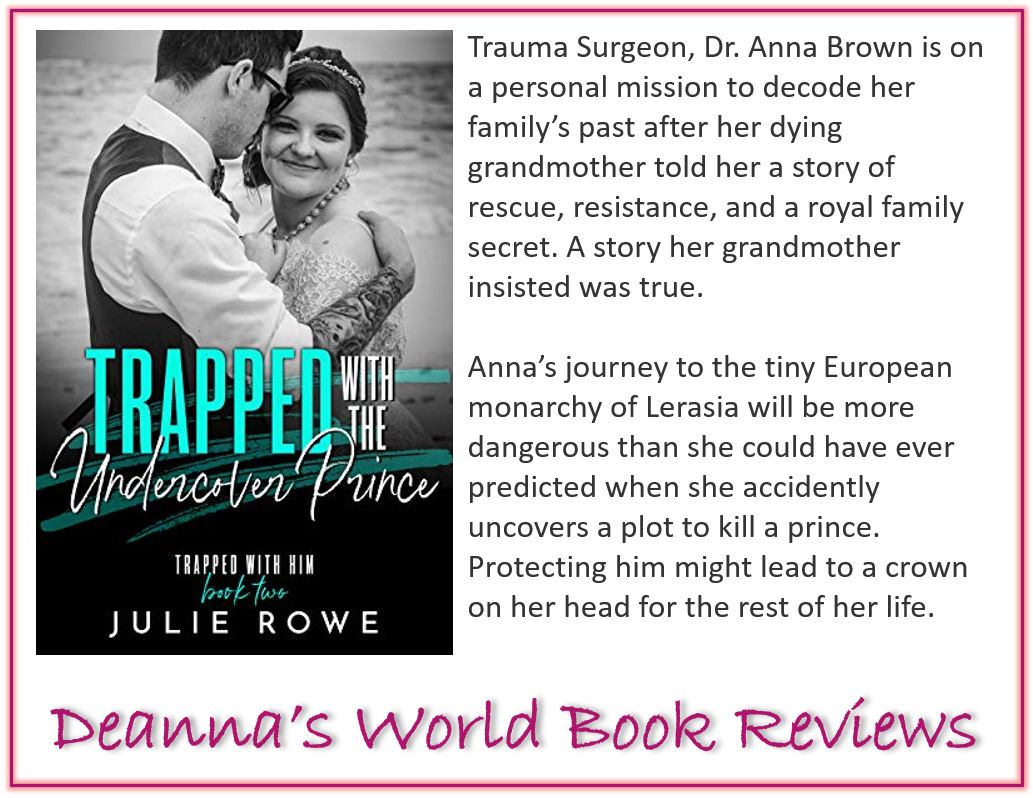 Trapped With The Undercover Prince starts off with a bang (quite literally) and the action and suspense doesn't stop after that. It's heart-pounding, breathtaking, and life-threatening. So much is at stake as Zar and Anna get blown up repeatedly.
I'm so glad I read this book. I can't even begin to express how much I enjoyed this book from the very first word. I think I read the entire book with a grin on my face and joy in my heart. I have a tendency to check my reading progress repeatedly when I'm reading something that's not quite engaging me entirely and there was none of that with this one. I blew through it a little too fast as I was drawn into what was happening and got caught up in the story. That's exactly what an excellent book should do to a reader.
And Zar and Anna. It's been a long time since I've loved two characters as much as I love them. OMG! Anna is wonderful. I'm tough on heroines and I always expect more from them than I do the heroes. I know it's terribly biased of me, but it is what it is. Anna brought me so much joy as a character and she fast became one of my most loved heroines. Everything about her is incredible. She's smart, competent, compassionate, but at the same time, sweet and unassuming. She has a humility to her that is so genuine and so selfless. She puts everyone ahead of herself even in the difficult circumstances she finds herself in. Her resilience and fortitude can only be admired.
Zar is amazing too. He epitomizes everything a prince should be. Kind, generous, charming, passionate. Also caring, tender, but determined and focused. He's my favorite type of hero. Someone who puts others ahead of himself but at the same time is not afraid to capture moments of joy and happiness when they come his way. I loved how happy he was with Anna and how much he cared for her. I loved that he was all in from the first moment, that he trusted her and believed in her, and did everything he could to support and protect her. I even loved the brief moment of jealousy and possessiveness when the thought of Anna being with someone else other than him. *happy romantic sighs*
I loved the suspense and action in the story. Ms Rowe really knows how to get the adrenalin pumping, but this time, it's the romance and connection between Zar and Anna that kept me going. Sure I wanted to know who the bad guys were and wanted them caught, but more than anything I lived for moments with Zar and Anna and seeing them together made my heart happy.
My only niggle with this story is that the suspense plot felt a little unfinished even though Zar and Anna got their happy ever after. I would have liked to have known what happened to the terrorists.
Even though this is the second book in the series, it can be read entirely as a standalone book. I hope there will be more books in the series because I can't wait to read more.
View all my reviews
Ab

out the author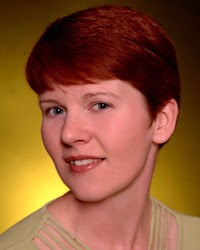 Julie Rowe:
Website
|
Facebook
|
Twitter
|
Goodreads
|
Amazon
Find Deanna around SOCIAL MEDIA: