My rating:
Heat rating: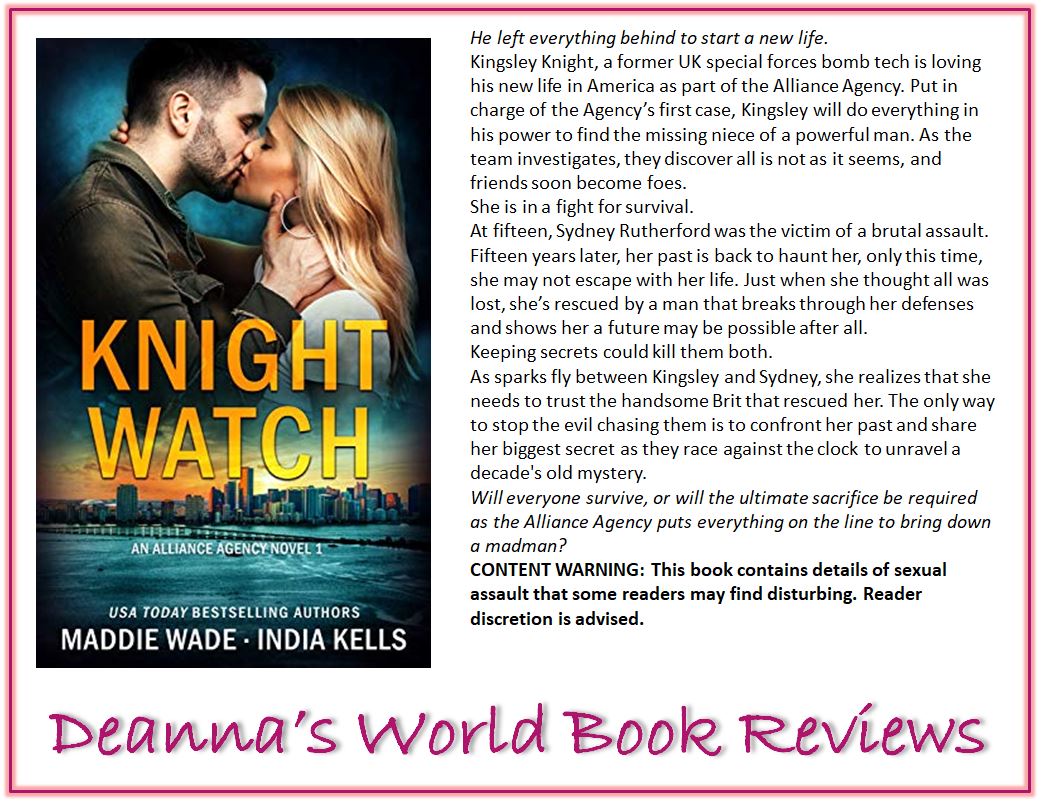 Knight Watch is the action-packed starter to a new co-write series between Ms Wade and Ms Kells after the success of Deadly Alliance. For the fans of the Purgatory and Fortis series, this merging brings together a group of highly skilled operatives from diverse backgrounds gelling into a cohesive, highly functional team in a race against time to solve their first case while rescuing and protecting their first missing person. This is more than just a simple missing persons case.
I've read a collaboration between Ms Wade and Ms Kells previously and enjoyed it a great deal. The co-write is seamless and smooth. Although this book starts of a little rocky, it too smooths out and finishes strong, showcasing what a great team Ms Wade and Ms Kells can be together.
I usually warm up to the hero right away (I'm biased that way!) but I have to admit it took me a little while to get to know Kingsley. However, once I did, I loved him. He's strong, kind, compassionate, and a kickasc operative. Protective to the extreme which is just what Sydney needs. He's also extremely tender, gentle, and considerate with Sydney not only with her recent trauma but also given her tragic past. He's a man of great integrity and who can resist that British accent and charm. I have a picture in my mind of a sexy, built, bearded Henry Cavill in my mind when I see him in my imagination.
I have to admit I admired Sydney right from the get go. Life has not been kind to her and she has had to overcome a lot of trauma and tragedy in her life. But Sydney is a fighter and a survivor, something she displays over and over as events unfold around her. Even at times when things are overwhelming and she'd rather crawl into a safe, comfortable hole and hide, she doesn't I can totally imagining Sydney giving herself a pep talk in her head, sucking in a breath, and forging ahead in spite of her fear and the circumstances. It's no wonder Kingsley fell for her.
A small thing to note. Events happen fast in this story. Right from the get go, from the moment of Sydney's kidnapping to solving the mystery around it and her case, things happen quickly and continue to accelerate at a rapid pace. Both solving the case and Kingsley and Sydney's relationship are on an escalated timeline, so yeah, you're gonna think: "gee that was fast" but it does work out and tie up plausibly in the end. Stick with it.
As a series starter goes, this is a solid first book. It's enough for me to want to dive back in when further books in the series are released and feature the men and women who were introduced here.
View all my reviews
A
b

out the author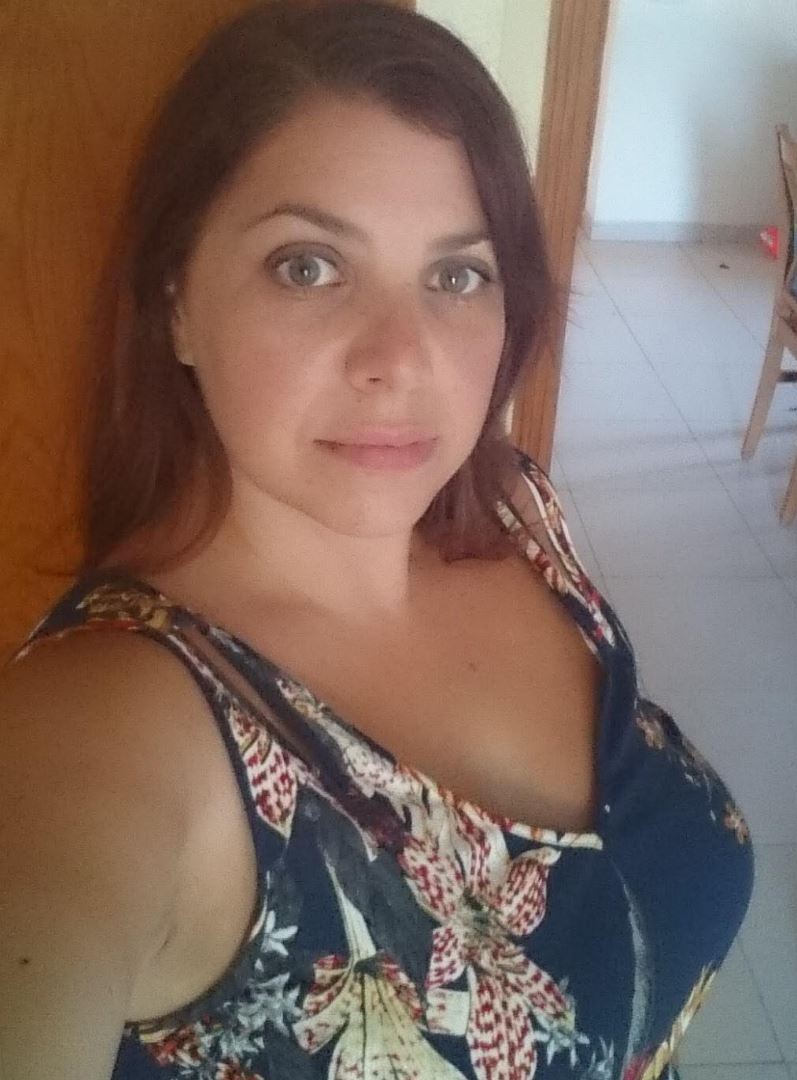 Maddie Wade:
Website
-
Facebook
-
Goodreads
-
Amazon
India Kells:
Website
-
Facebook
-
Twitter
-
Goodreads
-
Amazon
Find Deanna around SOCIAL MEDIA: