The Valkyrie Queen (The Valkyrie of Birca #3)
by
Tanya Nellestein
Purchase link:
Amazon
My rating:
Heat rating: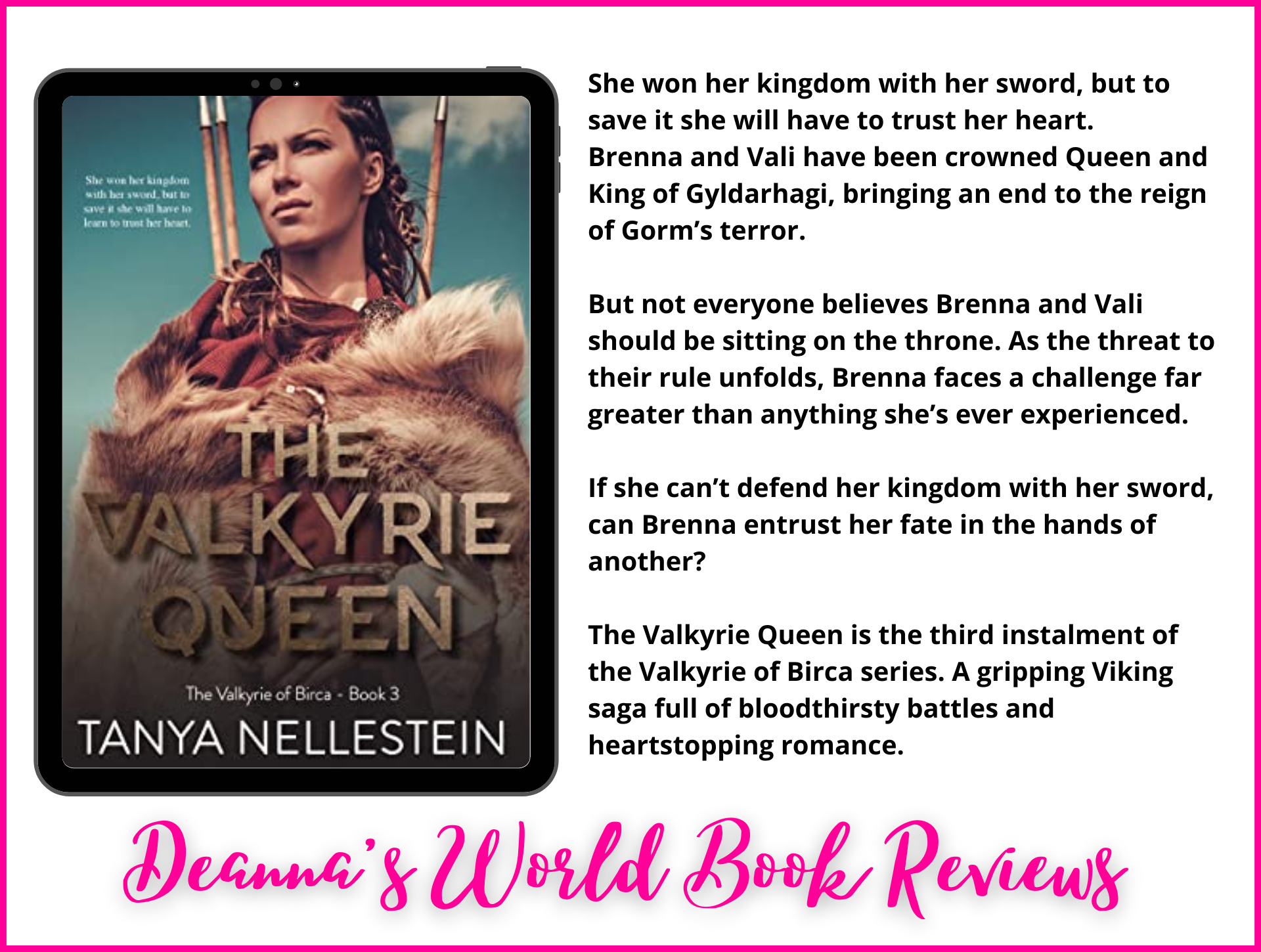 Another fabulous story in this series. I think Brenna is the best heroine and her hero Vali, I love him. In this story, we see them crowned King and Queen Gyldarhagi after their success, but Brenna is not convinced that everyone is happy with this decision and her dreams are getting worse. What are the Gods trying to tell her?
Brenna and Vali step into their new role well. They are caring and giving leaders but they are hearing word of unrest and this worries them especially when Brenna has a new challenge that she must cope with. The thought that she might not be able to fight by her husband's side devastates her so much, but she is such a strong and determined Queen and trying to work out what the Gods are telling her is not easy.
When battle breaks out, Brenna is at home away from the fighting. This is just not what she is used to and her best friend Gita is there for support. Vali leads his men into battle this time without Brenna by his side. The fighting is intense and bloody as it is with Vikings. At the end, sentences need to be handed out and Brenna is beside her husband for this and makes a tough decision.
This is such a great story, and written with love and emotion. It sees Brenna and Vali move into a new phase in their lives, sure to carry on the ways of their people into the future. It shows the strength and courage of Brenna and the way the Vikings lived they knew how to love their partners and fight to the end for what they felt. I am very much looking forward to the next book in this series. It is sure to be another winner. I do highly recommend this book and series. Ms Nellestein knows how to bring her Vikings to life, to pull her readers into the story and take them back in time. A must read.
View all my reviews
Ab

out the author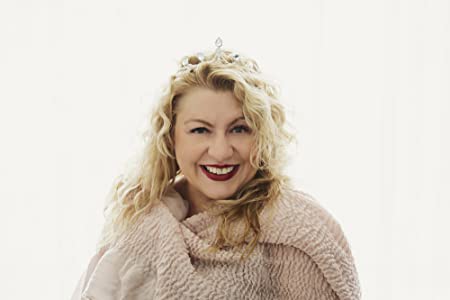 Kandy Shepherd:
Website
-
Facebook
-
Twitter
-
Goodreads
-
Amazon
Find Deanna around SOCIAL MEDIA: