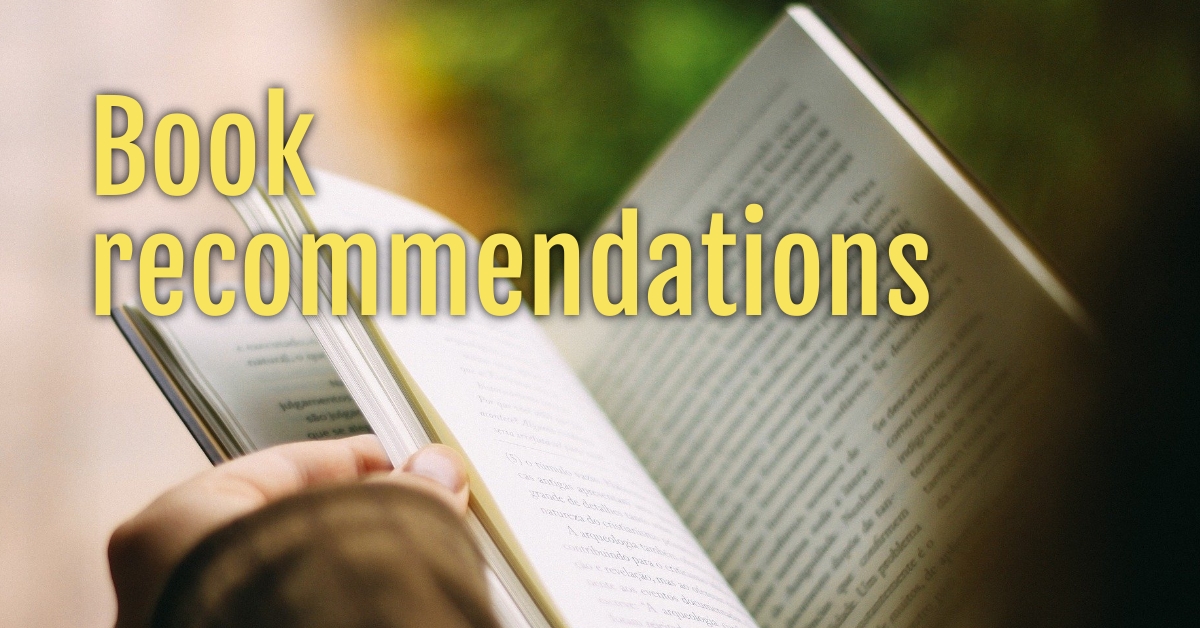 I'm in a few book groups and I tend to lurk. In these book groups, very often, a lot of people are asking for book recommendations. A lot of the times, I don't have a recommendation because a lot of the books being requested, I would not read, but now and then, I can contribute and occasionally, there are books I'm interested in reading based on the request. I thought it would be fun to share the book recommendation requests because they are so varied. And hey, you might find a new favorite book.
Here are the book recommendations, pinched from a few of the book groups I'm in, in no particular order: (some of these are mind boggling!!)
Hi guys, It's me again! 🙈BTW thank you all so much for helping me out last time! 🌸🤗🌸So I'm looking for some monster recs where the hero is a recluse (lives out in the middle of nowhere away from people).I want a EXTREMELY possessive/obsessive /protective hero and I want him to 'hate' everyone but the heroine.❎My triggers❎ : cheating (mentally and physically), on page drug/alcohol abuse, bullying and animal abuse.I also would like it if the heroine is running from her past (past sexual /physical /emotional abuse) and she's afraid of touch and men. So the hero is very caring and gentle with her and respects her boundaries.Not too much steam please, I want it to focus on the emotional connection between the MCs.I don't mind RH, but I'm NOT into m/m or f/f.🌸Thank you! 🌷
*
Bad Guy by Ruby Dixon
*
The Quarry Master by Amanda Milo
*
Carnage by Sandra R. Neeley
Best tentacle or prehensile peen books. Any and all as long as the s3x scenes are good. MM/FF/RH/NO Triggers/Don't even need an HEA just need that thing wiggling and moving like no normal peen should. Shorts/erotica is a-okay. ( ͡° ͜ʖ ͡°)Thank you!!
*
Alien Pleasures by Sinistre Ange
*
Nepenthe by Octavia Hyde
*
Abduction by Amelita Rae
I'm in a slump and I have specific parameters 😭😭I need ott/jp alpha-but not hole 😂Shy/sweet hNo cheating or ow after they meetNothing darkLow angst but action is fineI'm looking for Aurora Rose Reynolds/Kristen Ashley style writing with solid storylines. Bonus points if it's a billionaire romance with a poor/homeless h (I've read JS Scott)I just need something I can get lost in without needing a Xanax to finish 😂
*
Taking Control by Jen Frederick
*
Home Game by Odette Stone
*
Saved By The Dark by Ann Jensen
Sooooo I just read
Credence by Penelope Douglas
. Her fans rave about it. I found myself going wtf by the end. The "tortured hero" was more psychopath than misunderstood. Did not like. That said, it struck a reverse harem intrigue. Never read one. Hit me with your recs.
*
Triple-Duty Bodyguards by Lily Gold
*
Colter's Woman by Maya Banks
*
Groupie by CM Stunich
I'm needing books recs with all kinds of hilarity & nonsense AND lots of steamy scenes. I've read/reread all things Claire Kingsley, Lucy Score, Max Monroe, Helena Hunting and many more. I'd love to hear some of your other favorites. Whata ya got??
*
Wait With Me by Amy Daws
*
The Takeover by TL Swan
*
Jack Off by KB Cinder
That's it for today for book recommendations. I hope you enjoyed them and perhaps found a book to interest you and add to your TBR.
And finally, here are some common abbreviations used in the requests:
| | |
| --- | --- |
| H | Hero |
| h | Heroine |
| MF | Male/female romance |
| MM | Male/male (gay) romance |
| FF | Female/female (lesbian) romance |
| MMF | Male/male/female menage romance |
| MFM | Male/female/male menage romance |
| RH | Reverse harem (one woman, three or more men) |
| OTT | Over the top |
| J/P | Jealous possessive (usually referring to the hero) |
| HEA | Happy ever after |
Find Deanna around SOCIAL MEDIA: