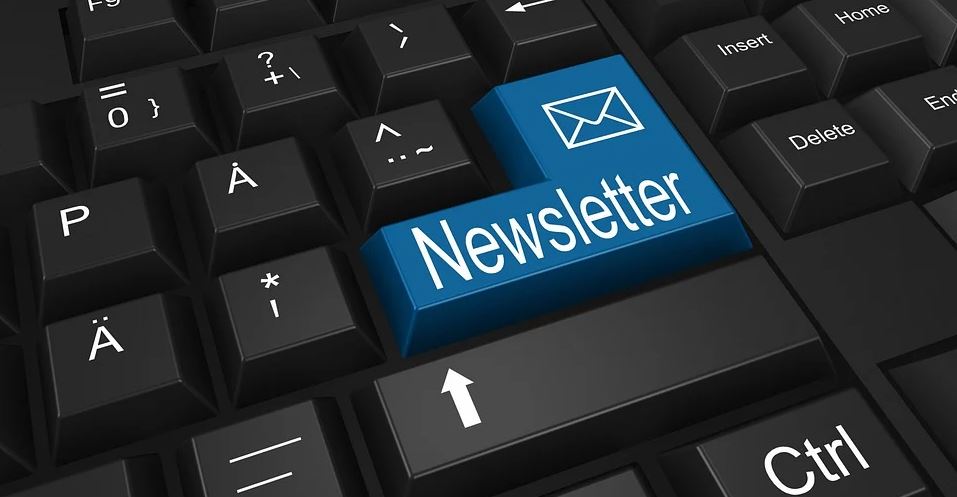 Hello hello,
This is a quick post to let you know that I've got the newsletter/email subscription thingy working on the blog so you will start getting "new" emails via Mailchimp with each new blog post. It will start in the next week or so.
With this new email format and the way Mailchimp works, I have not been able to include the first few paragraphs or a summary of the post in the email itself. It's such a pain, but I'm limited by what the RSS code for Mailchimp can do and it won't do what I want. I'm really bummed about that.
Instead you will be getting an email with links to the latest edition of the blog post and also links to previous posts you might have missed. Below is an example of what you will get.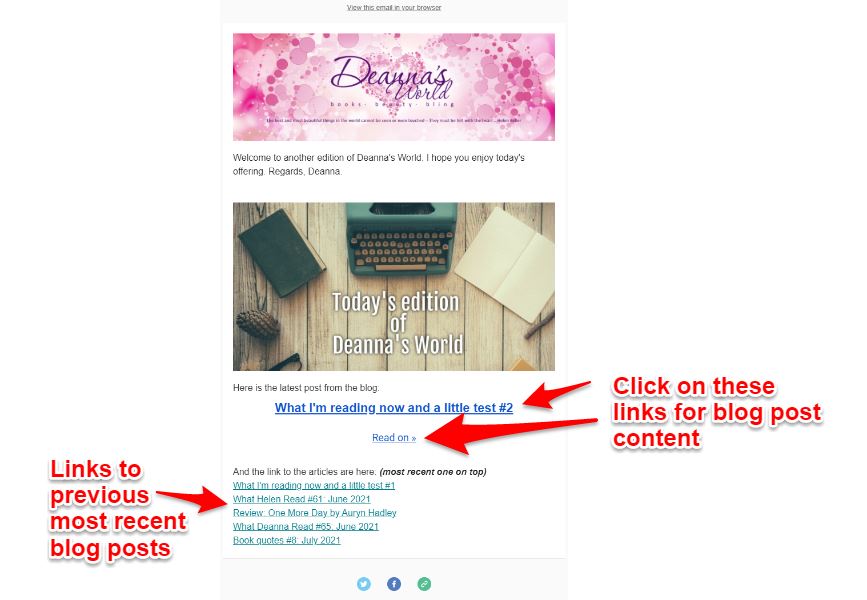 If you want to sign up to get emails whenever there's a new blog post up, you can do so
here
.
On the reading front, today is the launch of Kindle Vella and I am reading the first few episodes of a "book" being released by a favorite author of mine,
Juliette Cross
. With Kindle Vella, you get to read the first three chapters/episodes free when you start, and when you click to unlock the fourth episode, you get two hundred free tokens. Episodes after the first three free ones cost tokens to read. In the one I was reading, it cost me nineteen tokens to read the next episode. I still don't know how much it costs to buy tokens from Amazon, but I expect I'll find out when my free tokens run out. So far, it's been fun but that's also because I'm reading a favorite author and I love her stories. The hero, Luke is very broody. Just my kind of hero.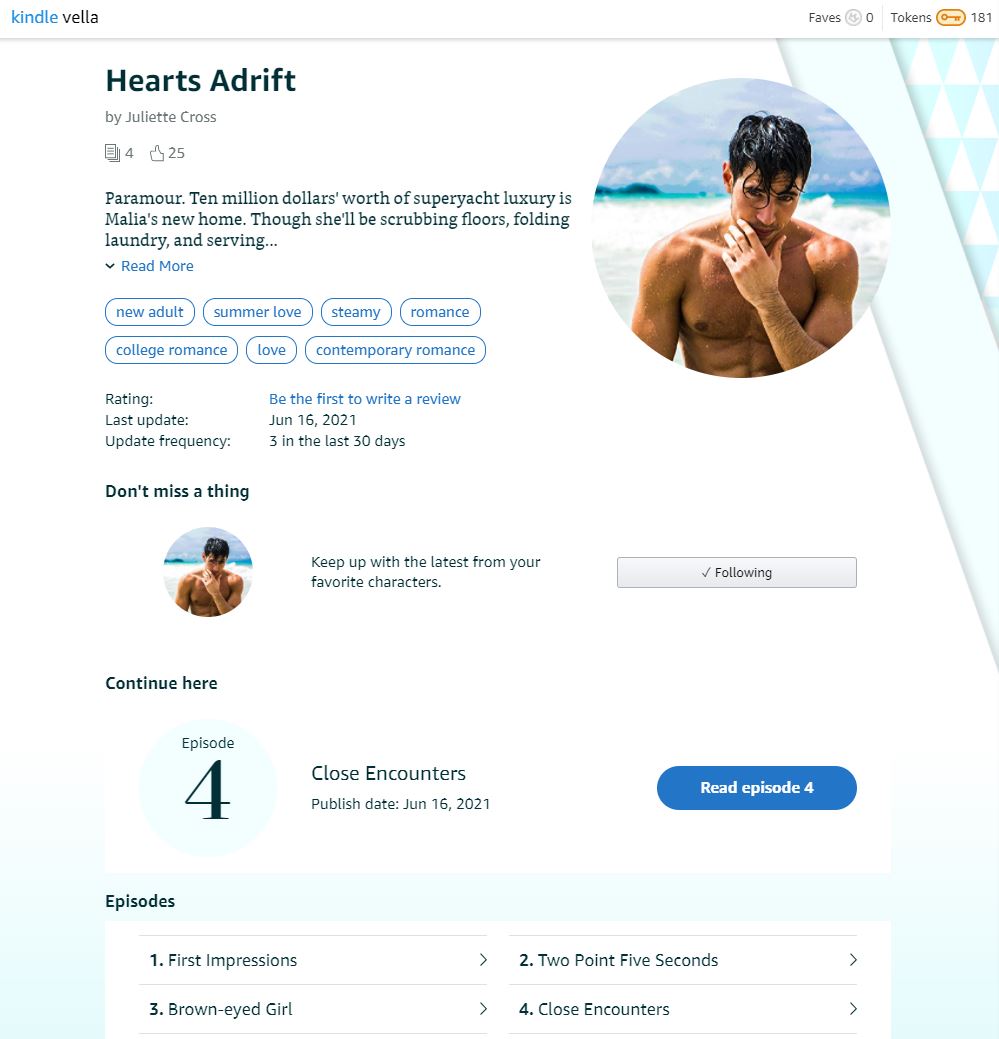 Hearts Adrift by Juliette Cross
Thank you for your patience.
Deanna, xoxo
Find Deanna around SOCIAL MEDIA: