The Wicked Billionaire (Tate Brothers #2)
by
Jackie Ashenden
Purchase link:
Amazon
Helen's rating:
Heat rating: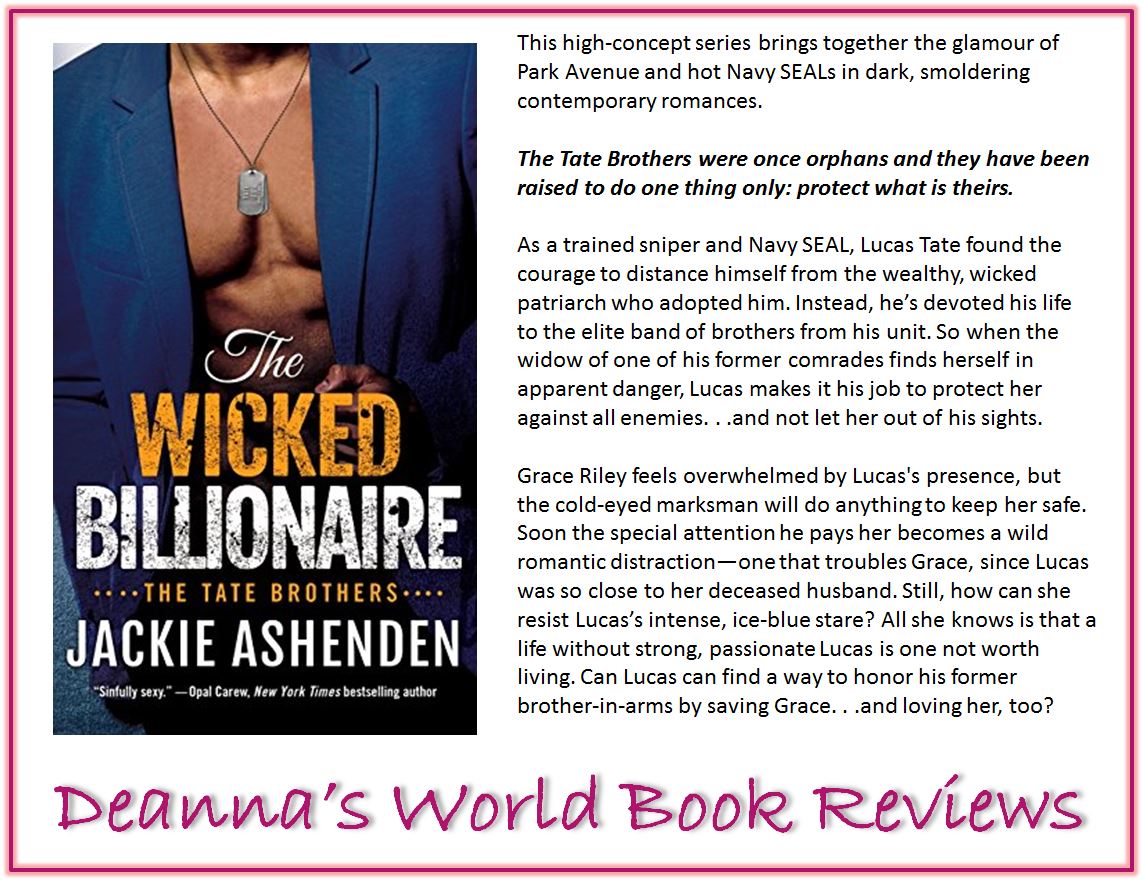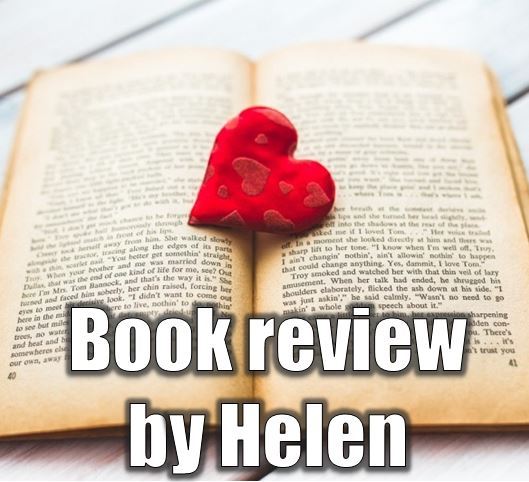 Ms Ashenden has done it again. She has written a story that will engage the reader and have them turning the pages with her powerful, emotional words that bring out the inner feelings of the hero and heroine. Both of these two, Lucas Tate and Grace Riley have vulnerabilities but show strength their passions ignite as they journey a dangerous path to a HEA that will have you sighing.
Grace is a creative artist who has been put down throughout her life by someone who should have shown encouragement and love and this leaves her vulnerable. She has lost her SEAL husband, killed in the line of duty and is concentrating on her painting. So when Lucas Tate her husband's friend walks into her life and tells her that her life is in danger, well it upends her life completely and she can no longer deny the spark that shoots between them.
Lucas never shows emotion. That was pushed out of him as a young boy. He is controlled and in control always. When he is given the task by his deceased father to protect Grace Riley he gets on with the job never realizing what this will do to his inner self. His feeling are upended totally as he does what he can to keep Grace safe and tries to keep his feelings intact.
Wow! The vulnerable, quiet artist, Grace is about to melt the ice and snow that is Lucas Tate and in a very sensual steamy and thoroughly enjoyable way. I loved these two. What a couple they make. They are just so good for each other. I loved seeing them open up to each other and fall in love. Thank you, Ms Ashenden for another fabulous story. Bring on Wolf's story now. Woo hoo!! I do highly recommend this one. It will have your heart pumping.
View all my reviews



About the author


Jackie Ashenden:
Website
|
Facebook
|
Twitter
|
Goodreads
|
Amazon
About the reviewer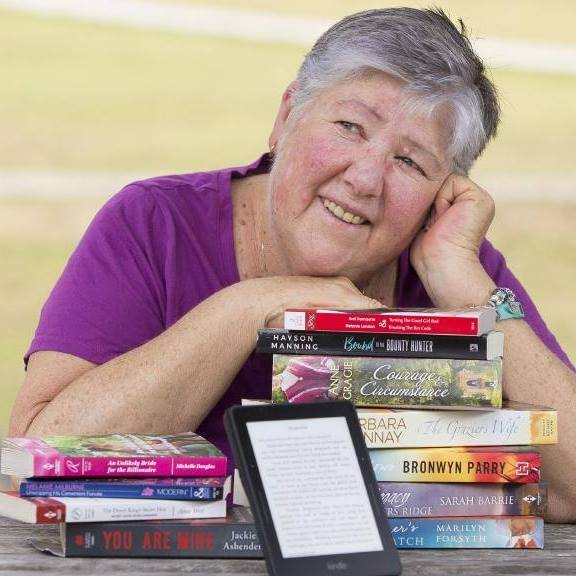 Helen Sibbritt:
Facebook
-
Goodreads
Find Deanna around SOCIAL MEDIA: