Cherish Hard (Hard Play #1)
by
Nalini Singh
Purchase link:
Amazon
My rating: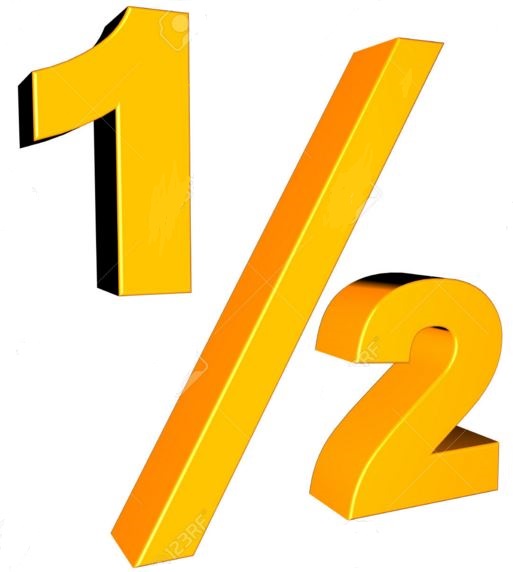 Heat rating: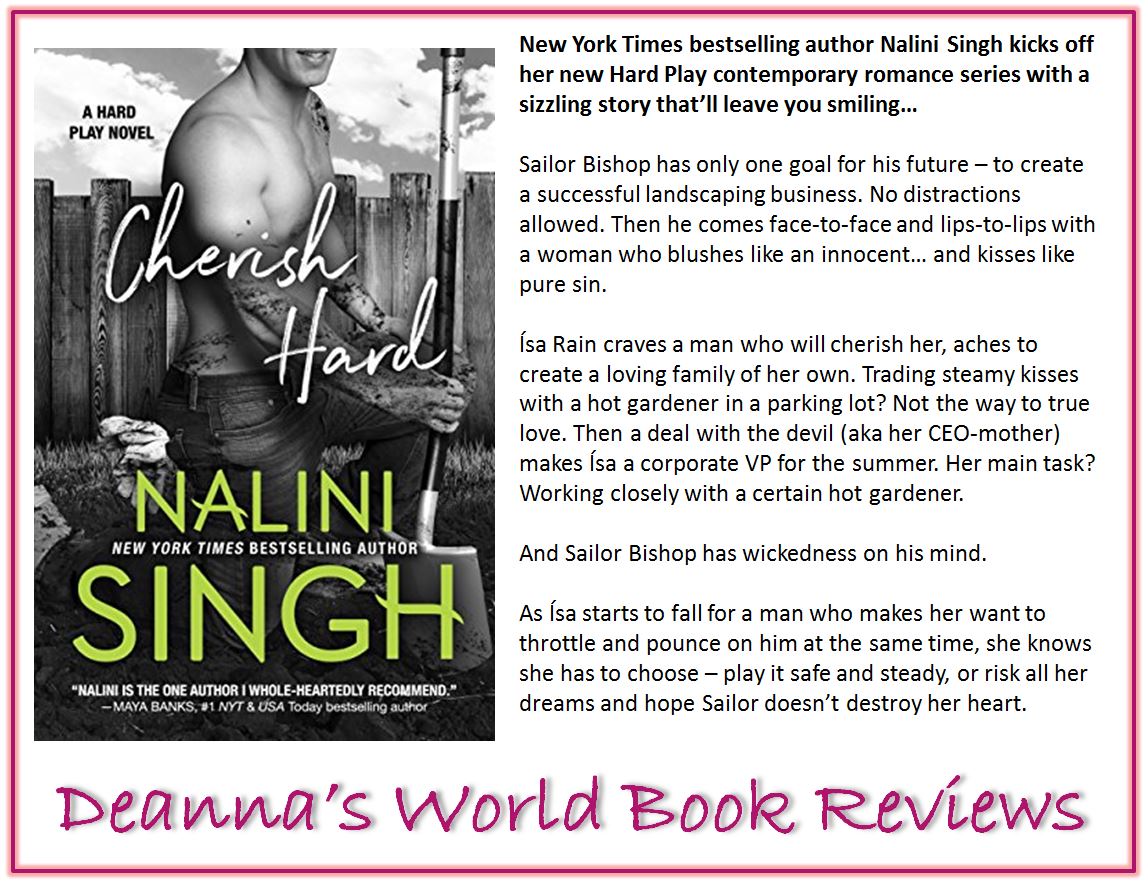 Cherish Hard is the spin-off from Nalini Singh's Rock Kiss series featuring Gabriel Bishop's rugby playing Kiwi brothers. It's a sexy, heart-warminig story filled with the trials, tribulations and victory of a true and abiding love.
I've been waiting for Cherish Hard for a long time, ever since I heard Ms Singh was planning a spin-off featuring Garbiel's brothers, because holy smokes, they are sexy. Cherish Hard does not disappoint and it is filled with classic Nalini Singh emotion and heart. Cherish Hard also takes place before Rock Hard so we meet a younger Gabriel but that's neither here nor there since he isn't the focus of the story.
The focus of the story is Sailor Bishop, Gabriel's younger brother and he is magnificent. While he's young, he's also ambitious and determined. He has a whole host of demons he needs to overcome from his youth and the loss of his father but in doing so, he also needs to find a place in his heart and his life for Isa. I loved watching Sailor fall in love and how important Isa was to him. The things he does as he courts her, shows her time and time again what she means to him, and the kind of man he is is truly breathtaking. Sailor is pure fantasy material because what real life man is as put together as he is even as he confronts his demons, exposes his secrets to Isa and works to put his relationship with her as the most important thing in his life.
"Some things a man knew. And Sailor knew Ísa was meant to be his. He also knew he was fighting a lifetime of pain inflicted on her by the very people who were meant to love her."

"Sailor knew he wasn't a dream man. He was scarred inside in ways that didn't show, was haunted by a childhood that had been softened by what had come after, but nothing could erase the anguish of the five-year-old child he'd once been. Nothing could wipe away the primal determination threaded through his psyche. He was no perfect Prince Charming. But he was a man who would love Ísa forever if she just gave him the chance. Because she was it for him. For now and always."
Isa and I did not get on to start with. In fact, at the beginning of the book I hated her. She did some things which drove me bonkers and fortunately for both me and her, Sailor called her on it and wouldn't let her run away because of her fears. Isa has seen a lot of neglect in her life and because of that she is fierce about loving and protecting her family. She puts all her feeling into making sure her brother and sister are loved and cared for while she longs for a love that transcends the mundane and ambition.
""Family is everything to you, Ísa.""
I grew to like Isa a lot because she is a fighter and she decides to fight for what she want and who she loves. While she had fears that gripped her, she determinedly walks over them and takes steps forward, taking chances with her heart even when is afraid. I admired her for that.
"She wanted to run down the hall to him, held back because showing him that much of herself was beyond frightening, but she'd made a promise. And Ísa Rain was no quitter. She ran."
I enjoyed Sailor and Isa's story. It is filled with endless emotion and poetry. Of course, it helps too that Ms Singh's writing is beautiful and reading it is effortless. I don't know whose book is next but I'm looking forward to it.
View all my reviews
About the author


Nalini Singh:
Email
-
Website
-
Twitter
-
Facebook
-
Goodreads
-
Amazon
Find Deanna around SOCIAL MEDIA: