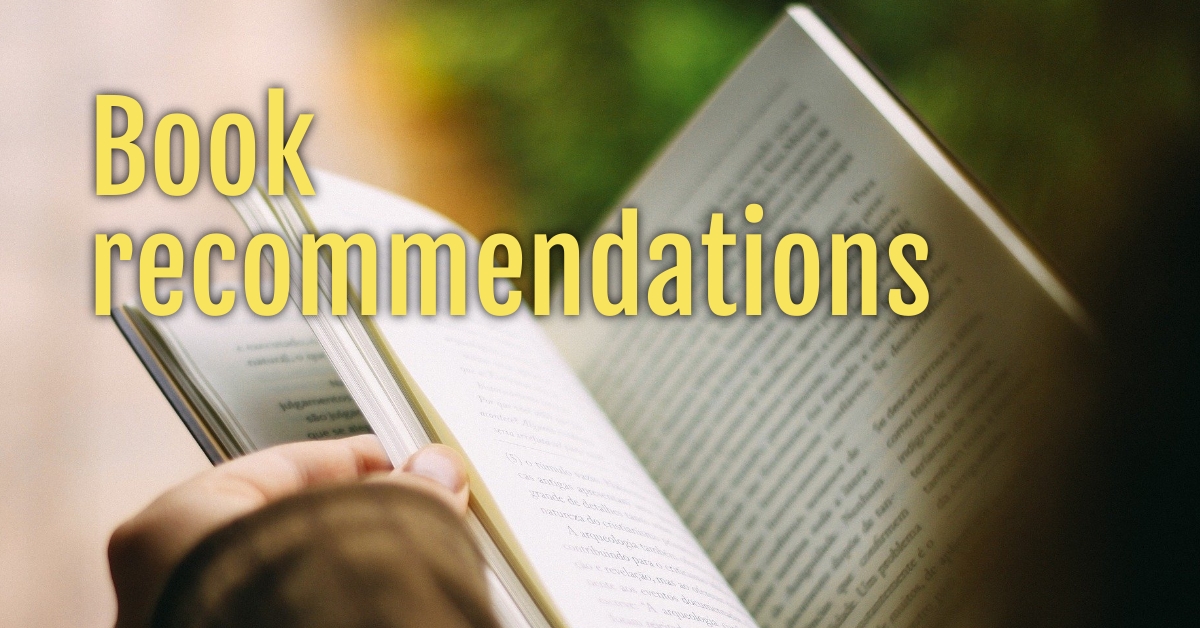 Time for more zany or not so zany book recommendations. It's hard to say. The book recommendation requests from some of these book groups are really out there. I think I note them down for more entertainment value rather than actually intending to read the books. Although some of them do sound interesting occasionally and I have found some good books I've read. These might not be for everyone, but hey, you never know. You might find something you enjoy. Or you can be like me and shake your head and get a little giggle out of it. You can check out more about
book recommendation posts here
.
This time, there are some I've already read and they are good. There are some that I think I'd like to check out and read. Some of them look interesting.
Here are the book recommendations, pinched from a few of the book groups I'm in, in no particular order: (some of these are mind boggling!!)
Any recs where H and h pretend to date to get back at ex's and H ends up getting crazy possessive?
*
Made of Steel by Ivy Smoak
*
Fake It 'Til You Break It by Meagan Brandy
*
Griz by E Cleveland
Been reaaaaaally into MC books the last week or so. So send me your favorites! I feel like I've read EVERYTHING! No triggers, I just don't want to read any cheating right now (unless it happens before the book begins and it's not in the books present time)
*
Trigger by JL Drake
*
Slow Burn by Autumn Jones Lake
*
It Ain't Me, Babe by Tillie Cole
I'm looking for recs but very specific ones and am having a hard time find what I'm looking for. I want the H and h to know they have feelings for each other but for whatever reason they can't be together. It could be a second chance, friends to lovers, best friends sister...whatever. They date or hookup with other people and are jealous but know they really have no right to be. I want all the angst. I want to feel their jealousy and pain. HEA is a must.I don't have any triggers so cheating or dark romance are fine.M/F or M/M only.I don't want a big age gap, RH, or PRN.KU only please (I'm broke 🤣)I've read and love Love Letters to Whiskey by Kandi Steiner and Tristan and Danika by R.K. Lilley.
*
A Love Letter To Whiskey by Kandi Steiner
*
Close Quarters by Kandi Steiner
*
The Italian by TL Swan
Hey y'all! I'm in the mood for some more pregnant single ladies. Got anything good for me?I just read Washed in Blood, which I *think* I found through this group (someone was looking for a book she had read before, H was shot, h was found in a tree). And I've read a few Carly Phillips pregnant h books recently.Even though I did read and enjoy Washed in Blood, MC books aren't my usual jam. For right now I'd prefer absolutely zero cheating. But I don't care about violence (mafia is always something I enjoy, and no I can't explain why mafia is okay and MC isn't 🤷🏻‍♀️😂), and I like both contemporary and paranormal.So yeah, just books where the h is pregnant but single - baby's father died, left her, she ran from an abusive situation, any of that goes - and the H just falls for her hard, regardless.
*
One Percent Of You by Michelle Gross
*
Duncan by Teresa Gabelman
*
Stone Vows by Samantha Christy
***recommendations*** Hi all! I have been reading a few M/M romances lately and what can I say they are 🔥🔥🔥 hit me with the best M/M romances you read... No triggers. So anything is welcome.Thank you!🤩
*
Strong Enough by Melanie Harlow
*
Topping The Alpha by Samantha A Cole
*
Rough Canvas by Joey W Hill
That's it for today for book recommendations. I hope you enjoyed them and perhaps found a book to interest you and add to your TBR.
And finally, here are some common abbreviations used in the requests:
| | |
| --- | --- |
| H | Hero |
| h | Heroine |
| MF | Male/female romance |
| MM | Male/male (gay) romance |
| FF | Female/female (lesbian) romance |
| MMF | Male/male/female menage romance |
| MFM | Male/female/male menage romance |
| RH | Reverse harem (one woman, three or more men) |
| OTT | Over the top |
| J/P | Jealous possessive (usually referring to the hero) |
| HEA | Happy ever after |
Find Deanna around SOCIAL MEDIA: