Helen's rating:
Heat rating: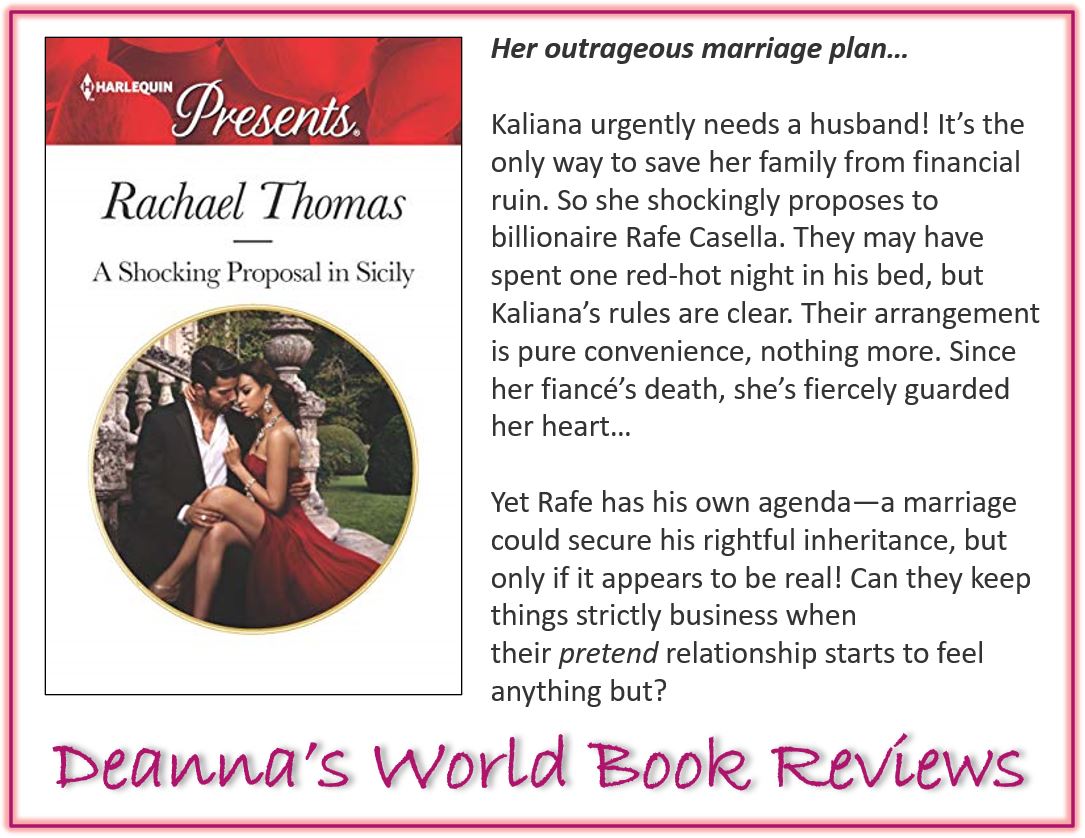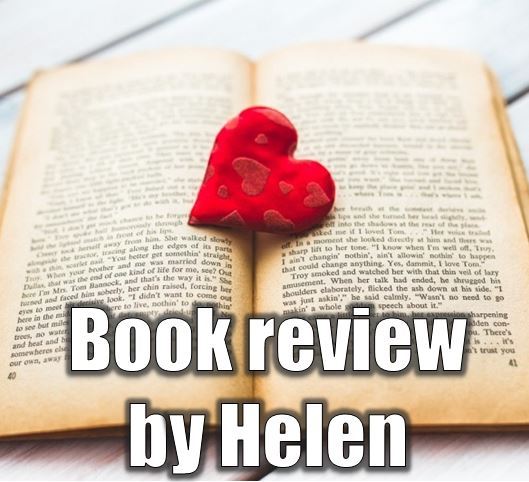 Passion and sparks fly when Rafe and Kaliana meet in a bar in London. One passionate night together and months later, Kaliana offers Rafe a deal, a marriage of convenience. It's what Rafe needs as well, but can they pull this off without losing their hearts.
Kaliana has lost the love of her life and is now being forced into a marriage that she does not want. Her father has given her until her twenty-sixth birthday to find someone else who can help. When she meets the handsome Italian in the bar, she does something that she has never done before, and after the night they share, she comes up with her suggestion, will Rafe say yes.
Rafe Casella has been burnt by love and lost the two women he loved, and there is no room left in his heart for love ever again. However, meeting this beautiful woman in the bar does something to him and the night of passion is something he has never enjoyed as much before, and months later, she will be the answer to his family dilemma.
Rafe and Kaliana make such a fabulous couple. Their deal of a marriage of convenience is hard to keep that way when both of them are losing their hearts to each other. It is a spectacular journey of emotions and so much love. I really enjoyed this one and can highly recommend it to anyone who enjoys a romance that will leave you smiling.
View all my reviews



About the author


Rachael Thomas:
Website
|
Facebook
|
Twitter
|
Goodreads
|
Amazon
About the reviewer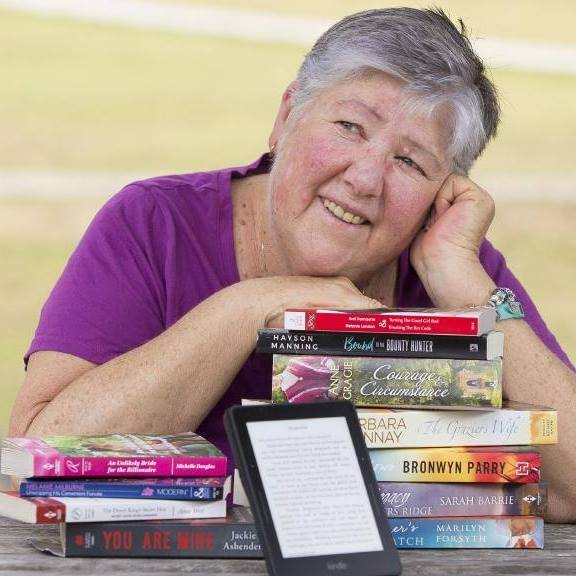 Helen Sibbritt:
Facebook
|
Twitter
|
Goodreads
Find Deanna around SOCIAL MEDIA: