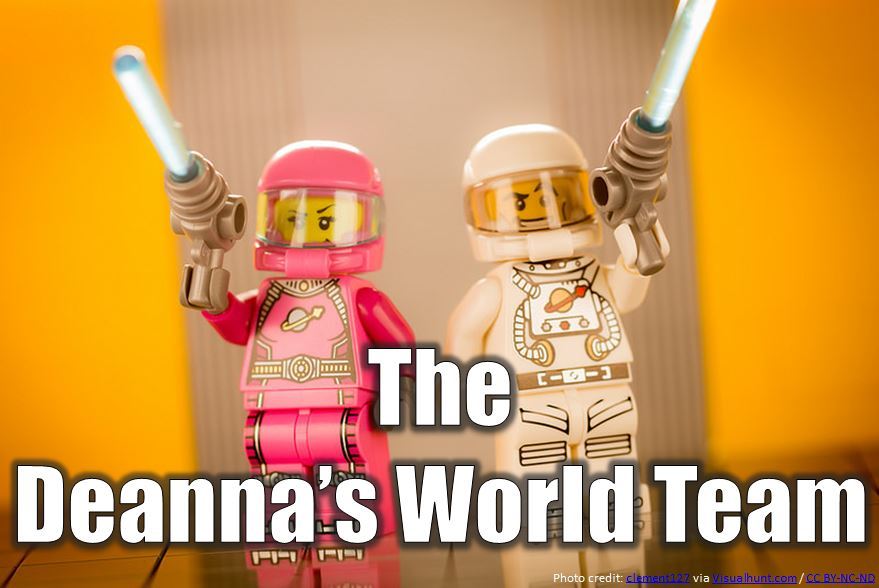 Photo credit:
clement127
via
Visualhunt.com
/
CC BY-NC-ND
I'm so excited to announce that the Deanna's World team is growing. Who would have thought?
Where before it was a one stop shop and all you heard from was me (Deanna!), I'm pleased to introduce you to the following members of the team:
First off, there's yours truly....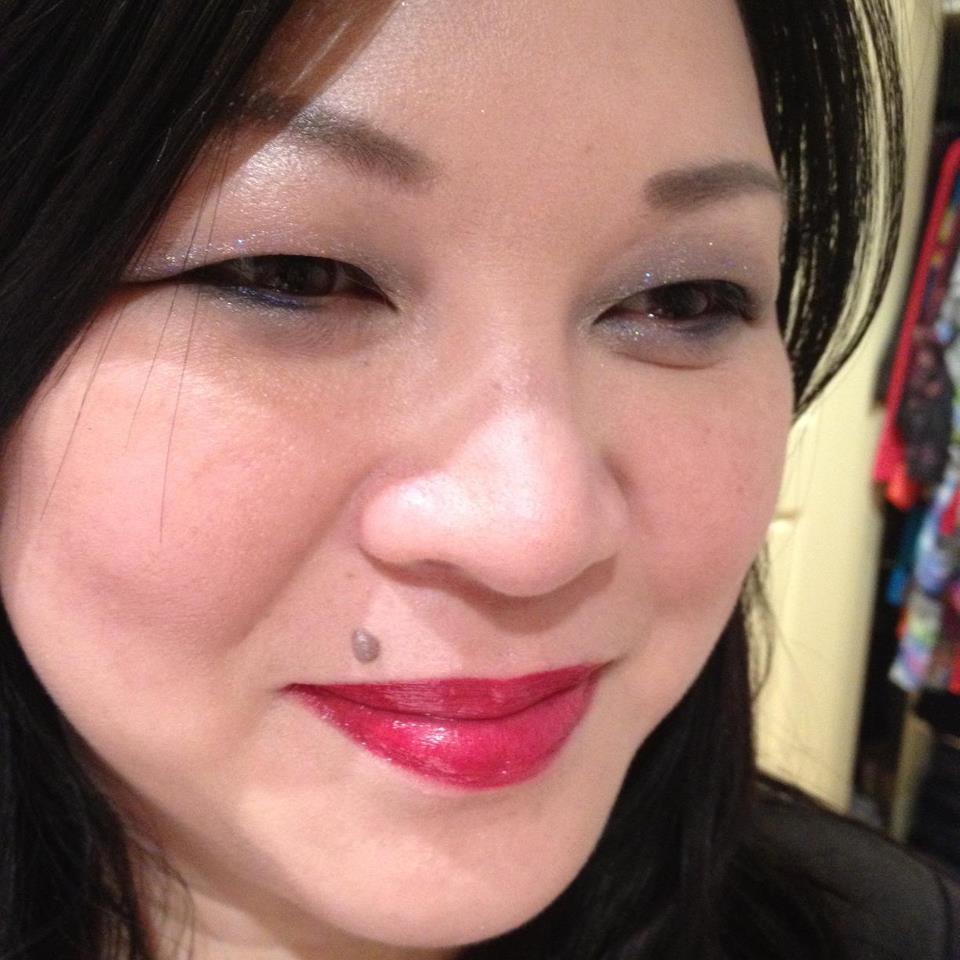 Hello, my name is
Deanna
(of Deanna's World) and I've been blogging for as long as I can remember. When I wasn't blogging I was journalling and that goes back to my early teenage days (I won't say how long ago that was!). My blogging days started with a few very old and now likely defunct websites where I catalogued my travels when I worked for an international management consulting company and then when my Steve and I moved into our own home in the mountains, so we could share the experiences with family and friends. This was in the early days of the internet and personal websites. My how things have changed.
On the more recent blogging front, I had several blogs which eventually came down to my cooking blog,
Daz in the Kitchen
and this one, Deanna's World for books, beauty related stuff and perhaps the odd lifestyle post here and there.
As you can see from my blogs, my interests these days revolve mostly around cooking, reading and makeup.
With regards to my reading history, I remember starting early on with Enid Blyton, The Faraway Tree, The Enchanted Wood, The Wishing Chair and Mr Pink Whistle being favorites, and then moving on to fantasy with Anne McCaffrey and David Eddings. Along the way, I also read Raymond E Feist and Terry Brooks, Vince Flynn and Diana Gabaldon.
I first discovered romance in my mid to late teens and recall wiping out our local library's supply of Mills & Boon, and Johanna Lindsay books. I pretty much read anything romance I could get my hands on. I even remember one family vacation in my late teens where I had brought a few books with me to read and my parents got annoyed with me because I was more interested in getting back to my books than doing all the activities they had planned for us on the vacation. I confess I do not remember much of that vacation besides feeling a desperate need to read all the books.
As the years passed, universtity and life got in the way and for quite a while, I didn't read as much, when I did read, I read more fantasty, science fiction and thrillers. I supposed it wasn't till my mid to late twenties when I started reading romances again and remember Steve bringing me copies of books by Karen Robards (I sent him to Barnes & Noble on a book shopping trip) and a few others whose names I forget. He also came back with some Cleo and Cosmo magazines in the mix. :-) Over the years, my reading has been consistent but not prolific.
It was not till the year 2000 when we ran out of shelf space and started reading our books electronically where I started reading a lot more and a lot faster. I still remember my eBook reading progression. We started with Peanut Press, reading on a Palm Pilot, then moving on to Fictionwise who bought Peanut Press, who were then purchased by Barnes & Noble. At that point, I switched to a Kindle and bought my first Kindle Keyboard, and started buying my books from Amazon. I've been buying my books almost exclusively from Amazon ever since and progressed from reading on the Kindle Keyboard to the Touch, and now predominantly read using the Kindle app on my iPhone and iPad mini.
I adore eBooks. I love being able to carry many books around with me, and these days with the phone and internet connection, my entire library with me.
I can't remember the last time I read a paper book and I'm not even sure I know how anymore. I still have a collection of paper books but these are all collectibles for me. A lot of the romances I buy in hard copy these days are because I get them signed by a beloved author to add to my collection.
Now I pretty much only read romance, though I read very widely within the genre, everything from historical to contemporary, erotic to MM (a recent discovery!), sci-fi to fantasy, romantic suspense and paranormal. There is so much diversity in the genre that it's almost impossible to get bored or run out of books to read. Do not even ask me about the size of my TBR list. It's HUGE!
You can also find out more about me
here
.
My links:
Website
-
Facebook
-
Twitter
-
Goodreads
---
Then there's Steve, our very first #MANVIEW book reviewer.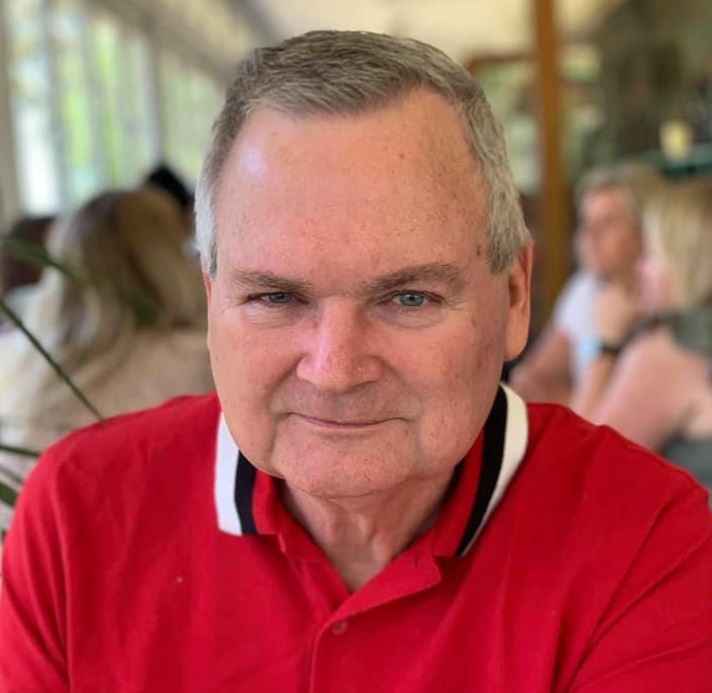 Author,
Steve Shipley
is a successful, recently retired businessman, best-selling author, blogger and wine enthusiast. He dedicates his time to wine and other writing and training and lives in the iconic Hunter Valley wine region two hours north of Sydney, Australia.
Reviewer links:
Website
-
Facebook
-
Twitter
-
Amazon
---
And Len, our second #MANVIEW book reviewer. (I hope to add more #MANVIEW reviewers in the furture!)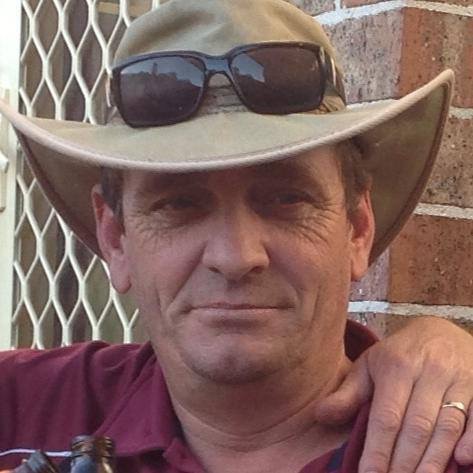 Hi, I'm
Len
and I'm an avid reader of most of the romance genres. I've been married to Carolyn for nearly sixteen years. I have three step-kids as well as a large fur family of four dogs and seven cats. We live in the country music capital of Tamworth. I'm an Airport Reporting Officer at our regional airport.
I was a late comer to reading. Even though I read a few books, it wasnt until I was about 30 that the reading " bug" took hold. It was then that I discovered Wilber Smith, Jean M Auel and Bryce Courtenay as well as a few others. It was after reading Tony Parson's Call of the High Country that I discovered the romance genre. Going searching for more books like that I discovered Rachael Treasure. I soon progressed to Fiona Palmer, Rachael Johns, Karly Lane and as they say the rest is history.
What I like so much about romances are that they are real. I grew up in counrty towns and I can relate to their struggles the things like drought, floods, fire and trying to make the community survive. I love how they deal with emotions, many that I have been through and struggled with. They make me feel good. I copped a lot of ribbing first off from a lot of my friends for reading "girly books" but now a few of them read them themselves.
Reviewer Links:
Facebook
-
Twitter
---
(March 2016) And most recently, Helen, who is a long time romance reader afficionado and very well known around the romance reading traps.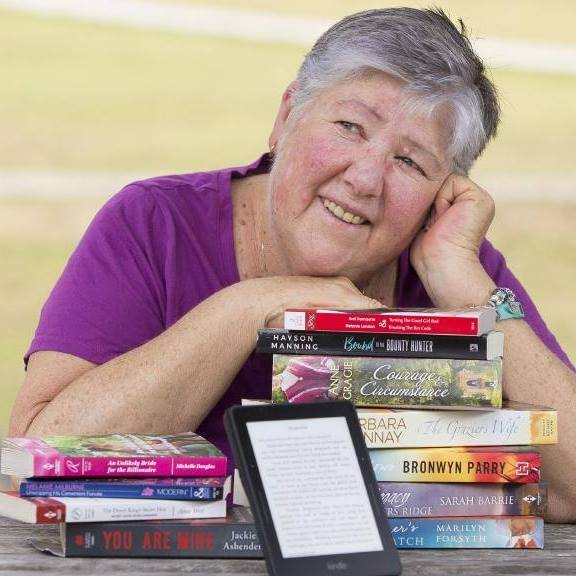 Hello, I am Helen. I am a romance reading addict and love it. I have read for as long as I can remember and this was encouraged by my mother who also always read. We shared a love of the romance genre specifically historical and Mills & Boon back then. Sadly, mum has left me to read for both of us and these days I read across all of the romance genres. They give me great pleasure as I get to I travel the world, go back in time, and dream of billionaires. I have lots of fun doing so.
I have been happily married for 39 years. We have 4 grown up children and 7 grandchildren whom I love dearly. After working in the hospitality industry for 25 years, I am now happily retired which gives me more reading time but it never seems to be enough. I am a member of the Australian Romance Readers Association (ARRA) and have met many romance authors and made many new friends who share the love of romance reading with me. Since I joined in 2009 this group has opened up a whole new world for me which I love.
Reviewer Links:
Facebook
-
Goodreads
---
(May 2016) I'm so excited to have Monique join the team. Monique reviews for quite a few blogs and I'm glad to have her on the team. Hopefully, she'll spare some time for us in the midst of all her other reviewing duties.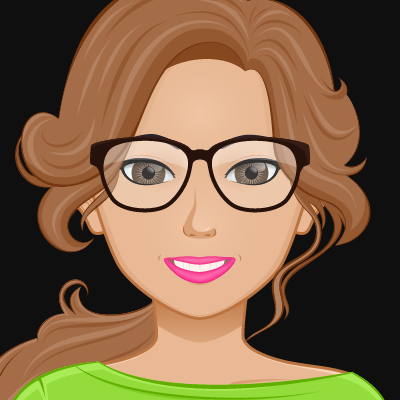 I was an only child, and from a very early age, books were my friends. I came to romance rather late, apart from an incursion into the classics when I read Jane Austen and became totally infatuated with her writing. Jane Austen was one of the two authors by whom I judge style; the other one was John Le Carre, so it will surprise no one that a writer's style is very important to me, but it's not all that matters because it can only go so far.
I have no particular preference as regards genres, but I'm very particular about the quality of the prose, strong characters about whom I care, and hopefully an exciting story, which can be as simple as the hero and heroine falling in love.
There is nothing as wonderful as reading a great book and forgetting the outside world exists.
Reviewer links:
Facebook
-
Twitter
-
Goodreads
---
(June 2017) I'm delighted to introduce you to Lorraine who is joining the Deanna's World team as a reviewer. We joked that we would call her "Lady Balls" to compete against Mr Manview, but decorum presided and we are going with her name instead. :-) But we did have fun joking about it at lunch. Please give Lorraine a very warm welcome.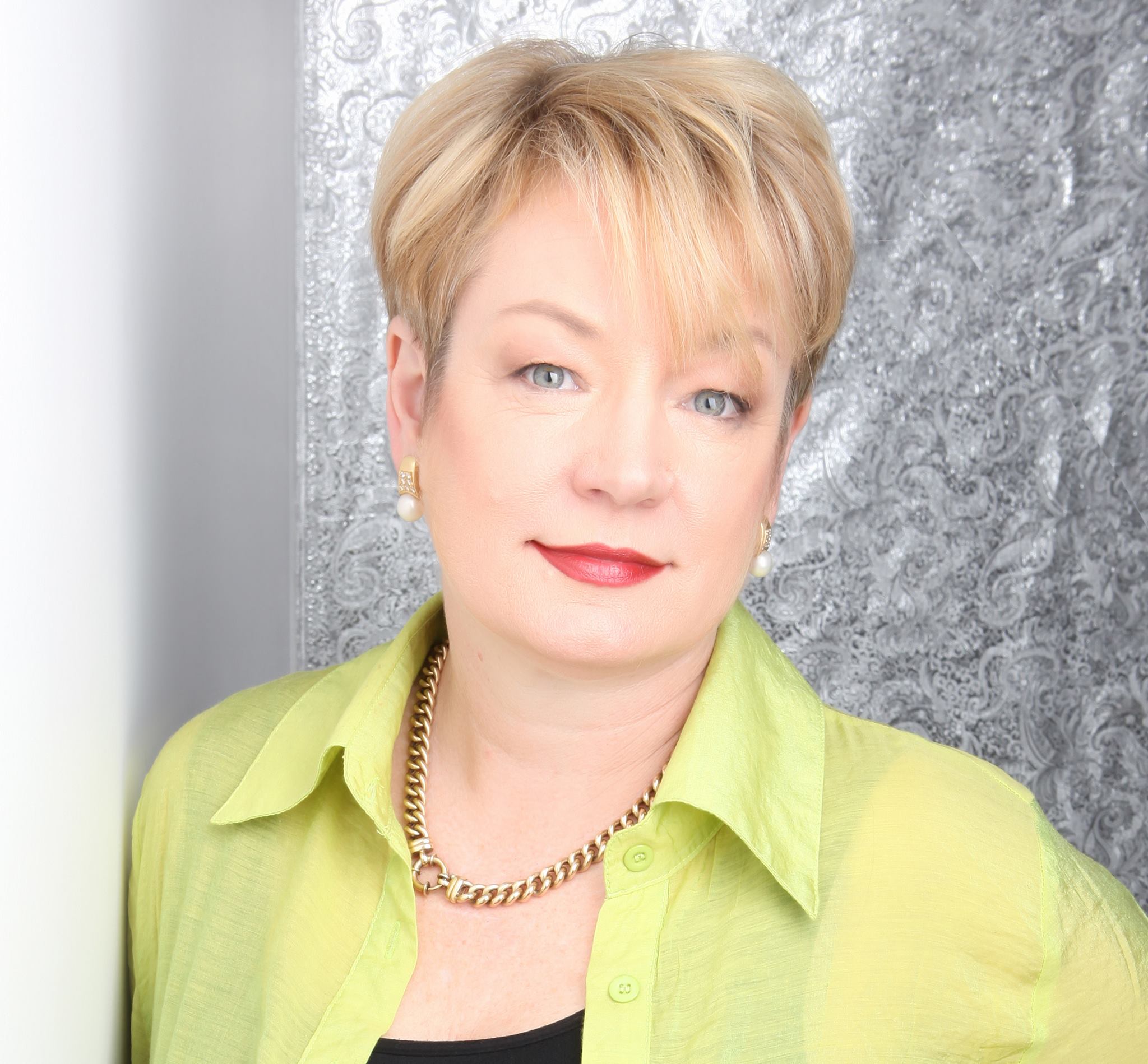 I am married for the 2nd time and still work fulltime, whilst my husband enjoys retirement. This can be frustrating at times, but I love to go to the office still as the connections make for a fun time. An avid and voracious reader, but still find time to socialise with family and friends. Also spend a lot of time helping others. Enjoy trying new crochet patterns, making up my own as well as teaching it. I have a wonderful son who is about to get married in 2018 and I will enjoy the journey to the wedding.
To relax we head up to the Hunter Valley regularly. And somewhere along the way I still need to renovate my home.
Reviewer links:
Facebook
-
Goodreads
---
There you have it, the marvelous Deanna's World team. As more come on board, I will add them to the list. I'm so excited for this growing team of reviewers to the bloggity.
Find me around SOCIAL MEDIA: