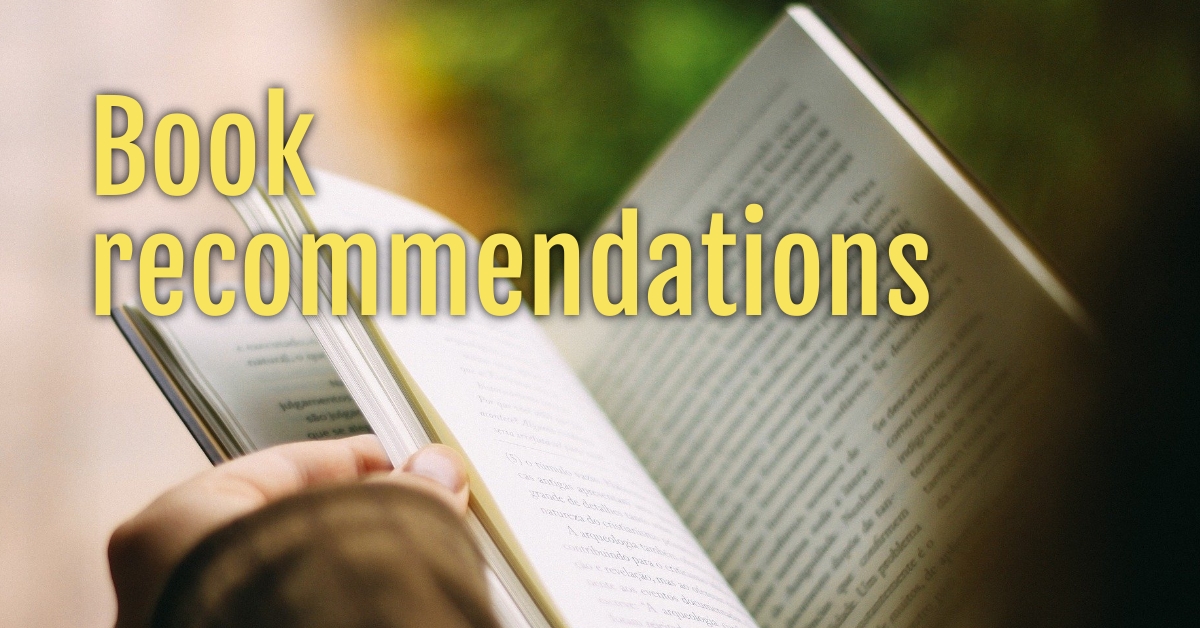 Time for more zany or not so zany book recommendations. It's hard to say. The book recommendation requests from some of these book groups are really out there. I think I note them down for more entertainment value rather than actually intending to read the books. Although some of them do sound interesting occasionally and I have found some good books I've read. These might not be for everyone, but hey, you never know. You might find something you enjoy. Or you can be like me and shake your head and get a little giggle out of it.
Here are the book recommendations, pinched from a few of the book groups I'm in, in no particular order: (some of these are mind boggling!!)
Hey girls 🙋🏻‍♀️ Any recommendations where the H has this "I don't kiss rule" but then was proven wrong?No sharing or cheating and no bdsm. Would really appreciate if it's KU.Thank you ❤️❤️
*
The Maddest Obsession by Danielle Lori
*
Reign Of A King by Rina Kent
*
Debt by Nina G Jones
Looking for books where h is poor like not much clothes/warn out with holes. Maybe lives in a car? But she's always positive and tries to stay strong despite her circumstances. She works and saves what she can. DONT want books where H gives her a place to stay/gives her a role in his company - I've read most of those already haha want h to be strong and independent but bubbly. H can offer to help but she says no etc and it pisses him offTIA
*
Tempting Devil by Veronica Eden
*
His Ballerina by Darcy Rose and JL Beck
*
Their Ballerina by Darcy Rose and C Hallman
Any books where the h handcuffs/ties the H up and has her way with him? Against his wishes? I need this in my life right now! It would be soooo fun to read <3➡ MF, HEA, J/P (of course!), no cheating, STEAMY (there's never too much steam), KU preferred 🔥Thanks, lovely ladies! 😈
*
Playing For Keeps by RL Mathewson
*
Prisoner Of My Desire by Johanna Lindsey
*
Deliver by Pam Godwin
Any books where the the h is the OW but, *and this is very important*, ISN'T AWARE that the H is already involved when the relationship begins? Maybe the H resists but caves in the heat of the moment (jealous rage??👀😍) or maybe he is obligated to be in the relationship with with gf/wife but his heart has never been involved? I just really need:🖤 the h to be innocent of intentional wrong-doing, at least initially - I'd prefer her be under 25 and innocent-ish, in general🖤 there to be extenuating circumstances that keep the H from being a complete d0uche-nozzle cheater🖤 The wife/gf needs to be a raging cackling hoooaarr. 👿 🖤 the H must be j/p
*
Becoming His Mistress by Hayley Faiman
*
Rising by Jessica Ruben
*
Absolution by Mary B Moore
I'm going through a really rough time right now, so I was just wondering what's your go-to comfort read? I've re-read a few of my fav series because I can't get into any new books lately.(BTW comfort read could mean anything for you. Slow burn, mafia, paranormal, pitch dark, etc)
*
Underneath It All by Kate Canterbary
*
Small Town Siren by Lexi Blake
*
Smitten by Lauren Rowe
That's it for today for book recommendations. I hope you enjoyed them and perhaps found a book to interest you and add to your TBR.
And finally, here are some common abbreviations used in the requests:
| | |
| --- | --- |
| H | Hero |
| h | Heroine |
| MF | Male/female romance |
| MM | Male/male (gay) romance |
| FF | Female/female (lesbian) romance |
| MMF | Male/male/female menage romance |
| MFM | Male/female/male menage romance |
| RH | Reverse harem (one woman, three or more men) |
| OTT | Over the top |
| J/P | Jealous possessive (usually referring to the hero) |
| HEA | Happy ever after |
Find Deanna around SOCIAL MEDIA: