How The Hitman Stole Christmas
by
Sam Mariano
Purchase link:
Amazon
My rating:
Heat rating: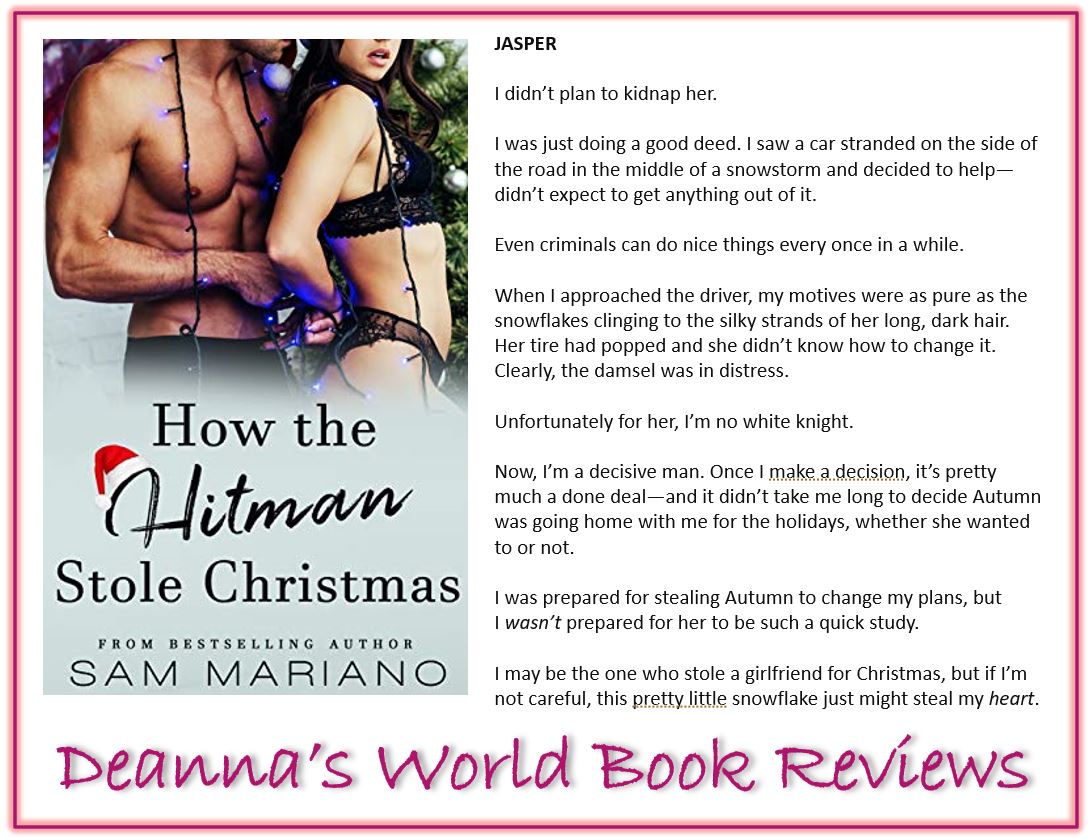 How The Hitman Stole Christmas is a fun, kidnappy romance that's a little freaky and a little twisty. Warning: normal people don't do this. This is not cute in real life. Actually, it probably doesn't happen in real life.
This is my first time reading Ms Mariano. She's popular in my book group and her Morelli Family series gets recommended a lot. I've avoided her books because they all seem kinda dark and angsty and just not my kind of read. However, I heard that this is one of her lighter books and it's much more fun. It's true. It is a lot of fun. I enjoyed the heck out of Jasper and Autumn.
I love Jasper, the freaky weirdo who thinks it's okay to kidnap a woman, a complete stranger and bring her home as his girlfriend for Christmas. His utterly unapologetic about what he's done, and he's completely matter of fact about being a mob hitman. He's almost dispassionate about it when he talks about it. It's just a job like any other job and the fact that he's so blase about it makes it kinda freaky in its own way. I love the way he treats Autumn though. He takes charge when she needs him to and he's sweet and attentive at other times. He's funny in his own way too. With the way he talks about his life and his job, but there are moments of sentiment and poignancy when he relates stories of his life. I was a little uncertain about the book at the start but Jasper sold it for me. I freaking love this freaky weirdo.
Autumn is pure sunshine. She's so open and so trusting that it's a wonder that she hasn't been taken advantage of more in her life. She does have lousy taste in boyfriends though so I think it's a good thing that Jasper kidnapped her. In his own way, he rescued her from a miserable Christmas and gave her a wonderful one instead. Who can resist Jasper when he logically explains why he's kidnapped her and how he's a much better choice. I love how sweet she is with everyone of Jasper's family. There's a kind, kind heart under her beauty that first attracted Jasper to her.
I'm not sure if this will prompt me to read the Morelli Family series but I feel as though I should give it a shot since I enjoyed this book so much. I would be a real bugger if I didn't like it as much as I like this one though.
View all my reviews
Ab

out the author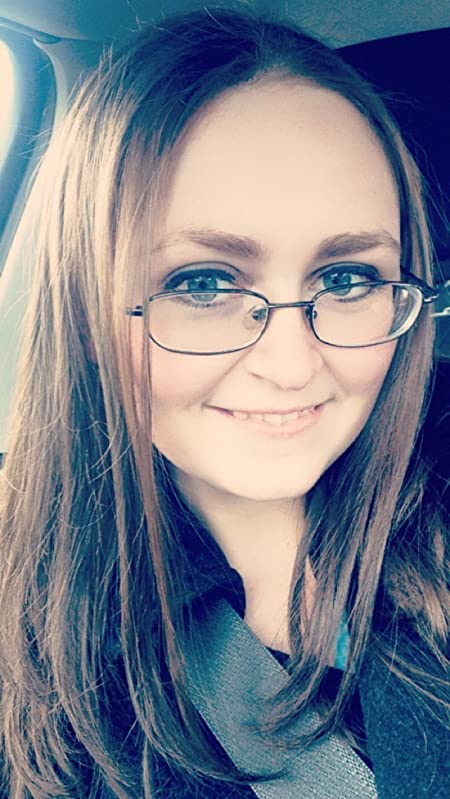 Sam Mariano:
Website
-
Facebook
-
Twitter
-
Goodreads
-
Amazon
Find Deanna around SOCIAL MEDIA: