Welcome to another Manview. For those of you who are new to Manviews,these are reviews of romance novels specifically from a man's perspective, the reader today is my very own Steve. You can find previous Manviews
here
.
My rating:
Heat rating: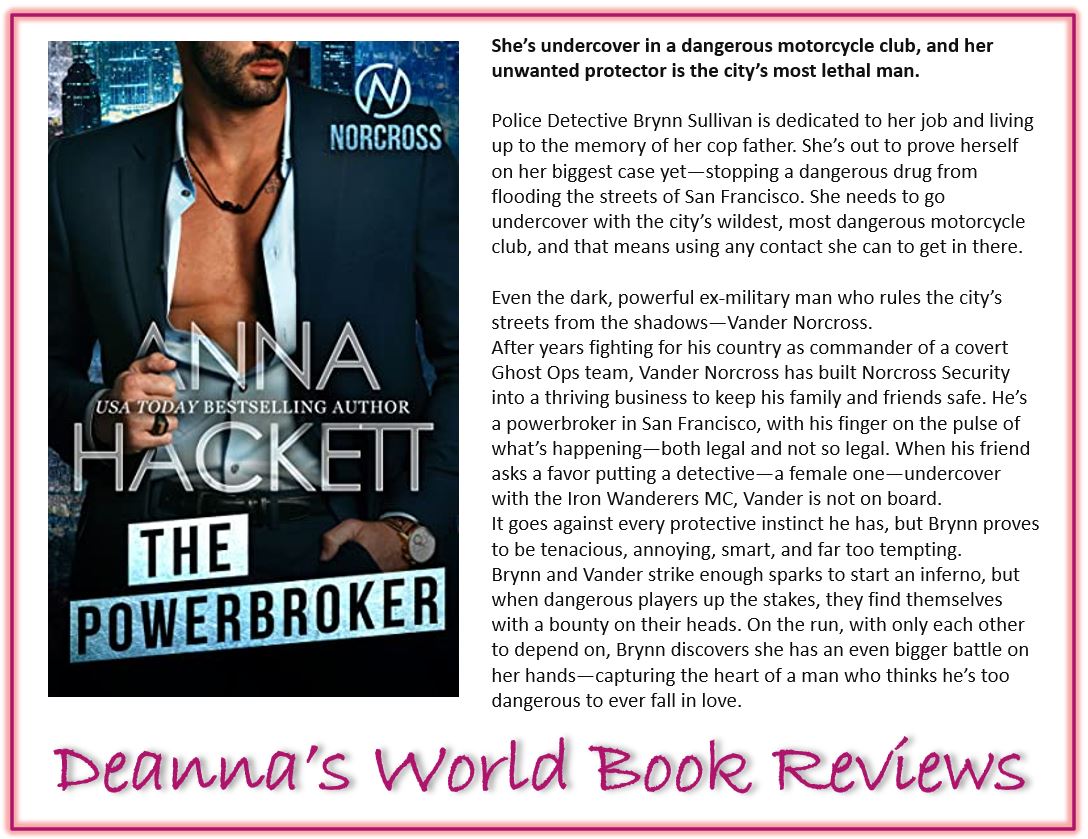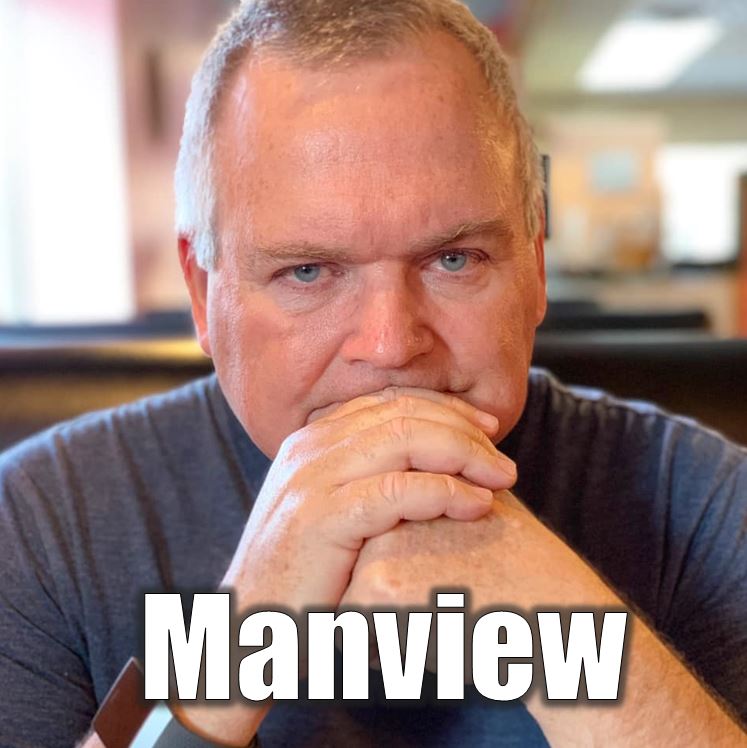 In one or two sentences can you sum up your overall impression of this book and how you feel about it?

The Powerbroker was action-packed. It also involved the #1 guy in the series, Vander Norcross. And being #1 means you are alone at the top. So finding someone who is his equal on all levels, regardless if it is personal relationships, doing business together to protect and defend, or just someone to share with, requires a very special relationship. Fortunately, Vander was able to find that in Brynn.


Vander being who he is, what do you think of Brynn matching up against him? Do they fit?

I liked that Vander found his match in a woman, Brynn, who would never back down or let him be who he thought he needed to be. (The ultimate apex predator). Mafia types, and super bad guys run from Vander and know not to cross him, but none of that meant anything to Brynn! I loved that they were compatible in every way, even though it took Vander a lot longer to figure that out than Brynn!


There is a strong push-pull between Vander and Brynn. Do you think that worked out well for them?

Yeah, Vander just needed to come to his senses! He is a very strong-headed individual and felt having a true partner would be a distraction from him being able to protect his city and the people he cared about. There was tension if that would happen or not. Becoming part of a long-term, loving relationship was certainly not easy for Vander! But Brynn refused to allow him otherwise!


Given Vander's reputation, do you think Anna Hackett did his character justice and did he live up to his reputation?

Yes, but it took some nice finesse by Anna to pull it off. That is the tension I mention above. I can understand where Vander is coming from in terms of what has always been the most important thing in his life (to serve and protect) and then having to accept becoming involved in a relationship, and not only that, but one where his partner, Brynn is an equal. At first, Vander refused to believe that was possible, yet alone desirable. I thought Anna Hackett developed Vander's emotional growth nicely throughout the book.


What did you think of Brynn's dangerous job vs Vander's need to protect? How do you think that conflict played out?

I thought it was done very well and again that is a credit to Anna Hackett as a writer. There were a lot of things that could have gone wrong, resulting in either Brynn or Vander being left for dead. Anna did a great job weaving that story and Vander's role in it.


Is there anything in the story that stood out to you? Plot, setting, characters?

What really stands for me in the Norcross series is the pacing. It is fast paced, but not tiring. I just flow through the books without effort. I really like the writing style and how it fits the action. And just enough interludes with visits from Vander's parents, and team get-togethers to not overwhelm you. I have read other authors who use a similar timeline for the story (a day or a few days) where it is exhausting to read the novel, but that was not the case with The Powerbroker. It was really a (effortless) joy to read.

The other thing I really liked about the book was Vander's relationship with Trucker, the owner of the Motorcycle club. I liked that Trucker had a good side and a bad side and their relationship was built around how they could relate and help each other. I recently have read a few books, including The Powerbroker, where some supporting characters have a good and bad, a ying and yang, side to them and that makes them and the stories more interesting.


How do you think the mention of that one special drink for each of Anna Hackett's characters reflects on them and their tastes? What was Vander's drink of choice and is that something you'd drink?

I love finding out more about character's personal traits, either the books they read, their athletic pursuits, hobbies, or quirks. And what they like to eat, or drink, is another way to give a character a voice or persona. And being a whisky guy myself, I feel cheated if an author just tells me the main character was drinking a scotch or a bourbon; I want to know which one! So, finding out what high-end bourbon Vander drank made me feel closer to him.


Do you have a favorite scene or moment in the book?

My favorite scenes were when Brynn saves herself or helps Vander save her. She is a persistent and strong-minded badass on her own! Vander was used to calling the shots, but when dealing with Brynn, he was not always getting his way. These scenes always deconvoluted Vander! Vander feels strongly that it is his role to protect and save his woman but is learning that may not always be his job in the future!

And the sex scenes were phenomenal. It is rare when both the man and the woman take control of the other at the same time! There was a whole lot of mutual satisfaction going on!


What's your next read?

View all my reviews
About the author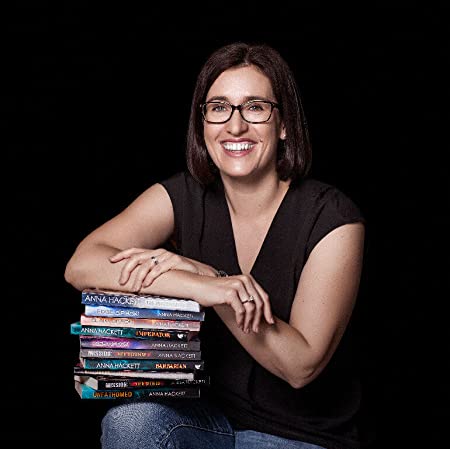 Anna Hackett:
Website
-
Facebook
-
Twitter
-
Goodreads
-
Amazon
About the reviewer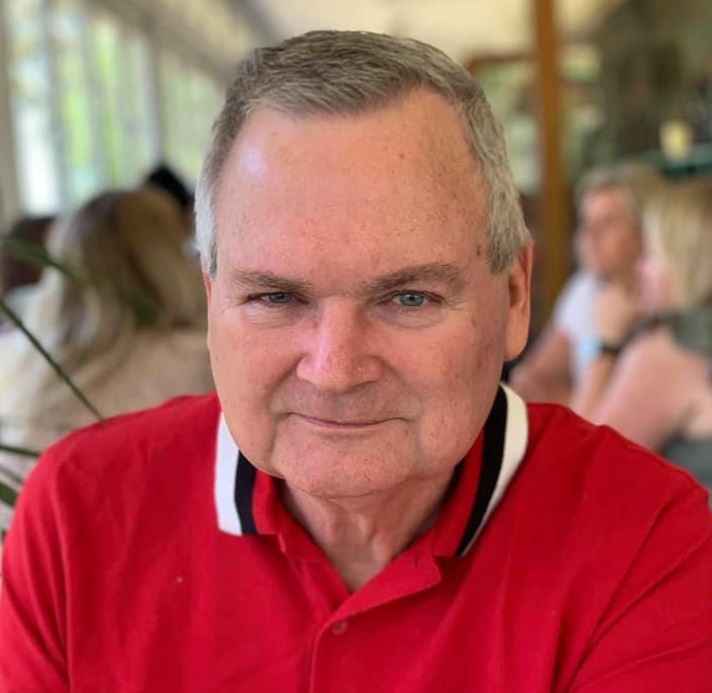 Steve Shipley:
Website
-
Facebook
-
Twitter
-
Amazon
Find Deanna around SOCIAL MEDIA: