Helen's rating:
Heat rating: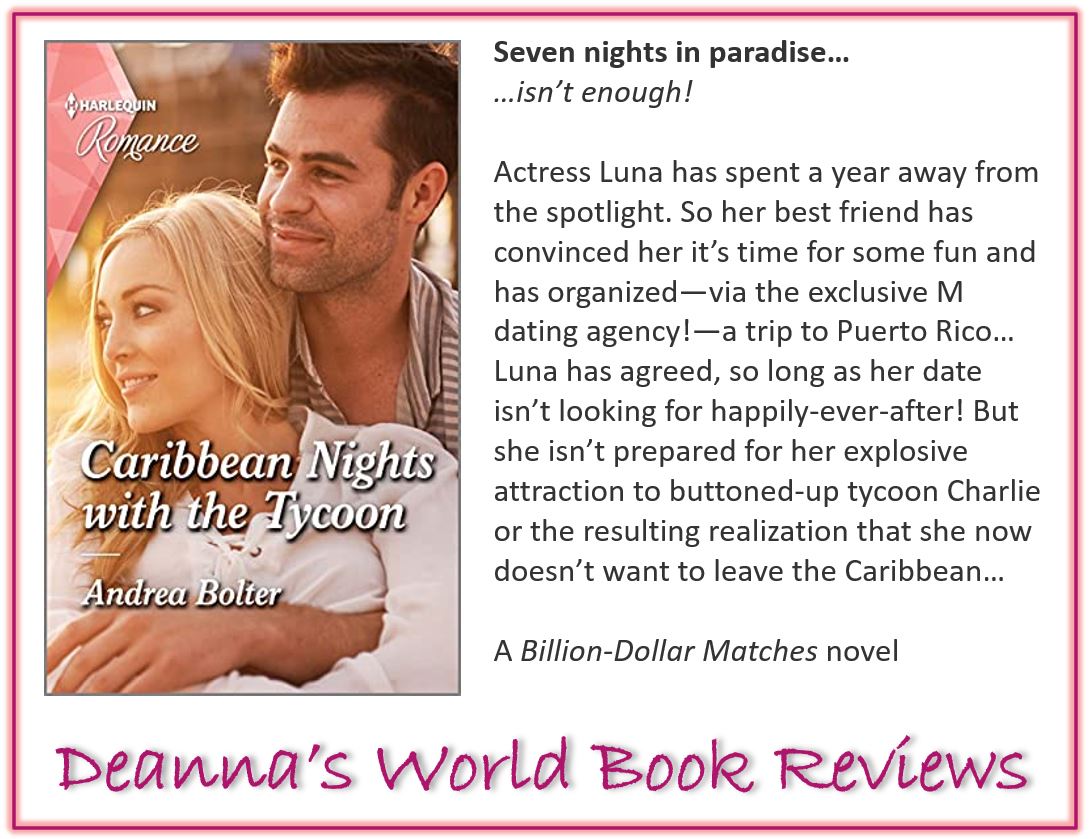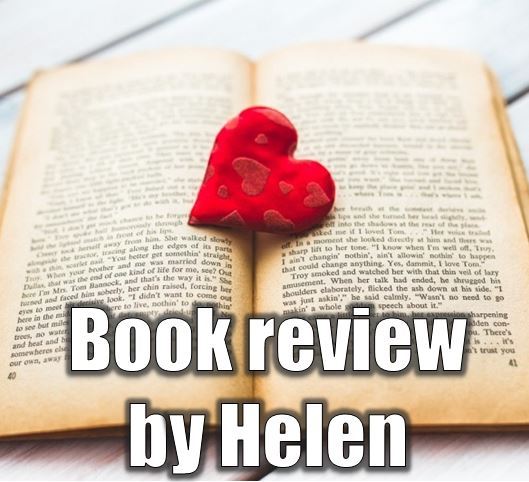 I am loving this series and Andrea Bolter has written a beautiful story set in gorgeous Puerto Rico bringing together two damaged people, movie star Luna Price and billionaire Charlie Matthews. Neither are looking for love or a HEA. They want to have a fun week and do their best to get back into normal life but Maddison from M Dating agency has matched them well but will their hearts be lost to love?
Luna has been away from Los Angeles and the movie set for one year now and her stylist and friend thinks it is time for her to get back to normal life. They book her in with The M Dating Agency for a week of fun with a partner chosen for her. Luna is happy to go along with it. She is looking to get back to normal with no love interest. Friendship will be good.
Charlie has kept to himself for the last ten years since a tragedy changed everything for him. He is CEO of a billion dollar tech company but does most of it from home these days. His friend and COO pushes him to get back out in the world as it is affecting the company. He feels that a week away set up by a dating agency will be for the best. It is time he starts dating again but that is not what Charlie wants. He agrees that getting back out and mixing with people is a good idea hence his trip to the beautiful Puerto Rico.
Luna and Charlie meet for the first time at the luxury resort and both are up front about neither of them wanting to find love but whether it is the setting, the two beautiful vulnerable people they are, it is not long before their hearts are giving in to the spark and pull that is happening between them.
This is a gorgeous story in such a beautiful setting. I loved my trip to Puerto Rico and the sites that Luna and Charlie visited. I loved both Charlie and Luna. My heart went out to them as they opened up to each other and fell in love. This is one that I do highly recommend. It is moving, emotional, sensual, so romantic, and fabulous.
View all my reviews



About the author


Andrea Bolter:
Website
|
Facebook
|
Twitter
|
Goodreads
|
Amazon
About the reviewer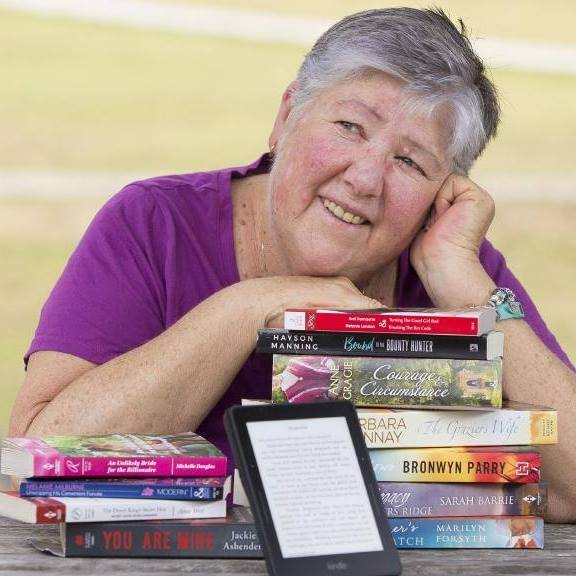 Helen Sibbritt:
Facebook
|
Twitter
|
Goodreads
Find Deanna around SOCIAL MEDIA: