Helen's rating:
Heat rating: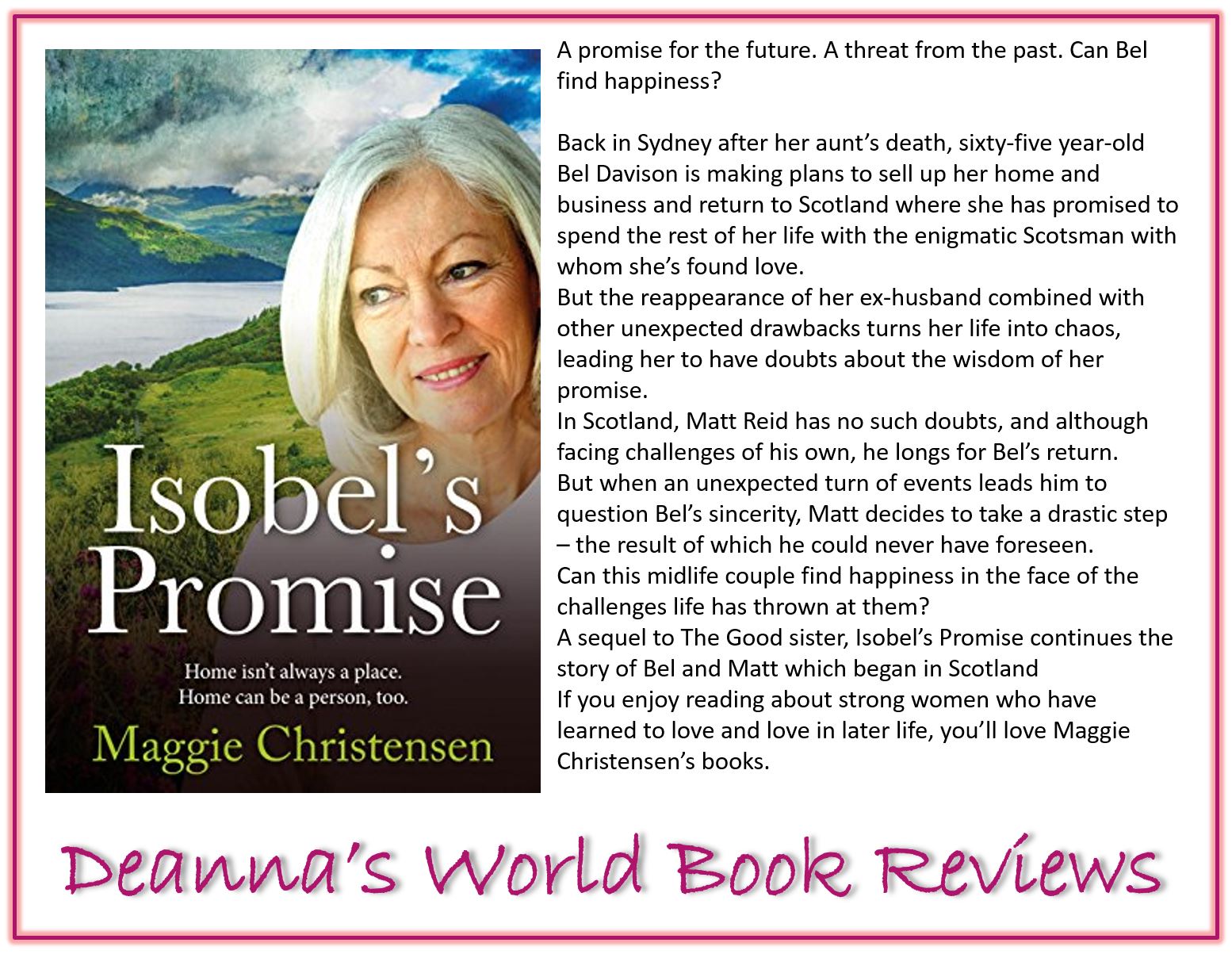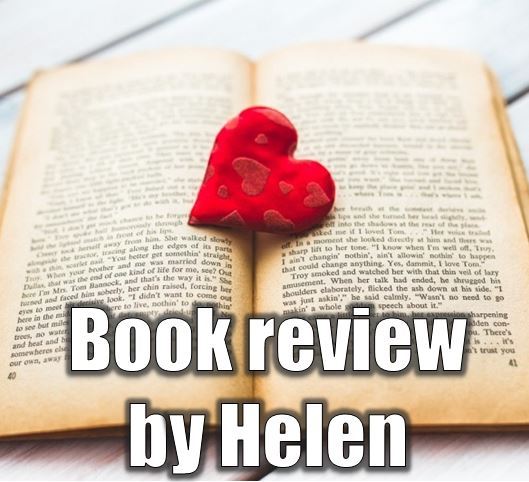 This was such a great story. I have not read one of Ms Christensen's books before, so how lucky that I found a new author. The characters in this one are older and so very engaging and easy to love and to make friends with. I loved the setting in Scotland and Sydney Australia, and with a cast of characters that add so much to the story, this one is a real page turner, so clear the calendar for a day or two.
Bel Davison, has just returned back home to Sydney to sell up her house and business to move back to her birthplace of Scotland. She is going to move onto the future with Scotsman, Matt Reid who she met and fell in love with on her trip to be with her dying aunt. At sixty-five, a divorced woman, Bel had been leading a very single life and is really looking forward to the future, but of course life throws up obstacles and Bel has a lot of obstacles to leap. This makes her think that maybe a bright and loving future was not part of the bigger plan.
Matt Reid is widowed with two adult married children and three grandchildren. He is a retired solicitor. When working for old Isobel, he meets her niece Bel and they just gel so well. Matt now finds that he wants Bel in his future and at sixty-seven he is thrilled, but Bel needs to go back to Australia and he needs to convince his daughter that Bel means a lot to him, but otherwise life is looking fabulous. Then things start to overturn in Australia and a trip is necessary, which then leads to a lot of turmoil and uncertainty for Matt and Bel.
You would think that mid-life should be smooth sailing, but for this couple who are so much in love, other matters got in the way and caused a lot of heartache and confusion and unrest. My heart was going out to Bel and Matt. Both of them are such caring people and deserved so much to be in love and have that happiness and in the end through some tears and smiles they got there so very beautifully. What a story! Although I have finished this book, Bel and Matt are still very much in my mind and heart. Thank you, Ms Christensen, for a fabulous story. This is one that I highly recommend, and I am looking forward now to reading The Good Sister.
View all my reviews



About the author


Kendall Talbot:
Website
|
Facebook
|
Twitter
|
Goodreads
|
Amazon
About the reviewer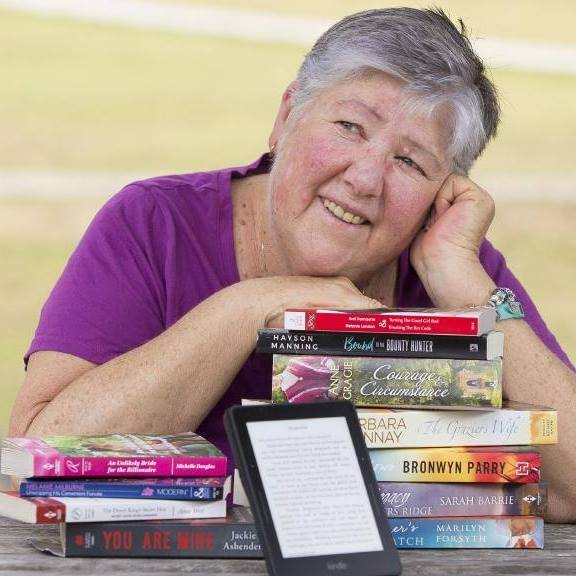 Helen Sibbritt:
Facebook
|
Twitter
|
Goodreads
Find Deanna around SOCIAL MEDIA: