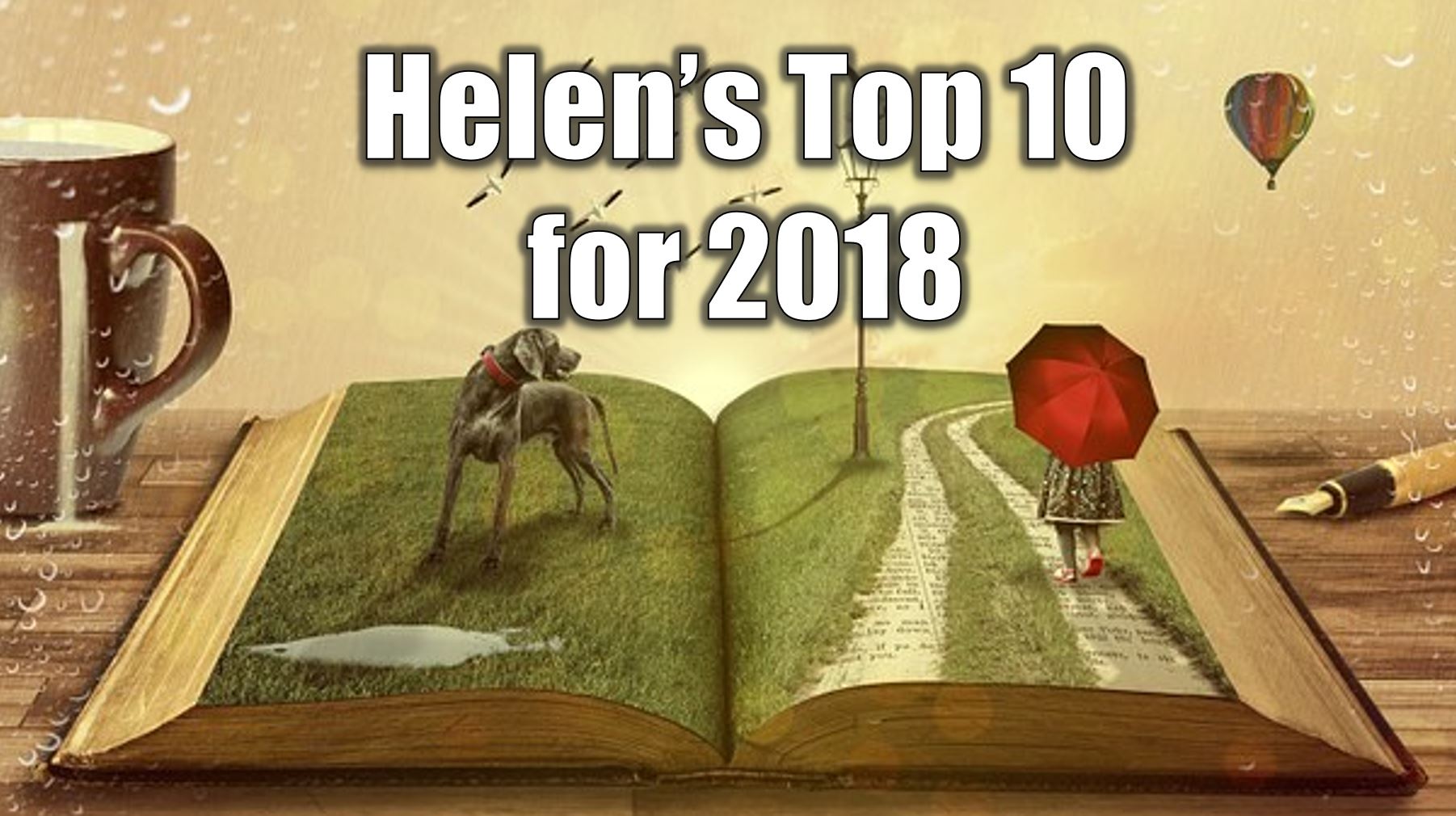 Welcome to another instalment of our Top Reads for 2018. Here's Helen with her top 10. I'm amazed Helen managed to keep it to just ten. She did amazing, especially considering how many books she read in the year.
Without further ado, let's take a look at Helen's list.
The Lost Pearl by Emily Madden
This story blew me away. It was so moving and poignant, beautifully written, set across three generations in Hawaii 1941 to Sydney 2016, a must read.
The Juliet Code by Christine Wells
A tale of a real hero, a woman sent behind the enemy lines in occupied France during WW11. It's an amazing story that I inhaled. It was moving and emotional. I still get teary thinking about it. Don't miss this one.
Outback Brides series by Kelly Hunter, Catheryn Hein, Fiona McArthur, and Victoria Purman
I could not choose just one story in this series, so all four make to my top reads. They are moving fabulous and had me turning the pages. There are high hopes that there will be more stories set in this country Victorian town of Wirralong, I loved them.
The Secrets of Palmerston House by Phillipa Nefri Clark
This is the third book in this series set in country seaside town. There is lots going on – mystery, romance, and characters that have become friends. This is a series that I highly recommend. Ms Clark knows how to pull a reader in with her stories.
Lord Garson's Bride by Anna Campbell
Ms Campbell has never disappointed me with one of her stories. She has a magical voice with words that entice readers to go back in time. Her characters are full of life and her stories sensual and fabulous. This one was so good.
Inherited for the Royal Bed by Annie West
Ms West knows how to bring the sizzle and sensual pull out with the wonderful worlds she writes. This story is oozing with a physical attraction that blossoms into a gorgeous love with a fabulous HEA. I loved the setting and the characters in this one. I never miss an Annie West story.
Sarah and the Secret Sheikh by Michelle Douglas
I love a Sheikh story and Ms Douglas took me to the moon and back with this one. It is so beautifully written, sensual, and moving. I couldn't put this one down. Sarah and Majed such an awesome couple. I loved this one.
Stranded with her Greek Tycoon by Kandy Shepherd
I have this thing for a Greek hero and a story set in Greece. This one ticked all the boxes beautifully. Ms Shepherd took Hayley and Cristos on a journey with many ups and downs but brought them together for a very romantic HEA. It was one that left me smiling.

Return to Roseglen by Helene Young
This book was amazing. It had me crying and getting very emotional. Beautifully written, it tells the family story of ninety-three-year-old Ivy Dunmore, set in outback Queensland and the secrets and jealousy that can hurt a family. I would highly recommend this book.
Getting Even by Avril Tremayne
This one is a sizzler of a book. It is hot, steamy, and with so much snarky humor throughout. Ms Tremayne had me needing a fan and laughing in this one. Ms Tremayne knows how to write hot, sexy characters who know what sarcasm is. If you haven't read one of her books do yourself a favor and try one. I do highly recommend her stories.
Here is a list of the top ten books that I have read in 2018. I have read 215 books so far this year, and honestly, I could make this a top twenty books and still miss out on some books that are amazing. Choosing the top ones for me is always hard. There are so many fabulous authors out there, and I thank you all.
Have Fun, Helen
So those are Helen's favorite reads of 2017. What were yours?
Find Deanna around SOCIAL MEDIA: