Dirty Sexy Saint (Dirty Sexy #1)
by
Carly Phillips
and
Erika Wilde
Purchase link:
Amazon
My rating:
Heat rating:
New York Times bestselling authors Carly Phillips and Erika Wilde bring you a dirty, sexy, smoking hot SERIES featuring three bad boy brothers bonded by shocking secrets and their damaged past. Sinful, addicting, and unapologetically alpha, these men are every woman's erotic daydream ... And your ultimate dirty fantasy.

Are you ready to get Dirty Sexy with a Saint?

Clay Kincaid knows he's more a sinner than a saint. Especially when it comes to women. With a rough and damaged past that has left him jaded, he doesn't do committed relationships. But he does like sex—the hotter and harder, the better. He likes it fast and filthy, which is why he refuses to even touch someone as sweet and guileless as Samantha Jamieson. Until he discovers that she likes it just as down and dirty as he does. Let the sinning begin . . .

DIRTY SEXY INKED & DIRTY SEXY CUFFED coming in 2016!

All books in the DIRTY SEXY Series are full-length novels with no cliffhangers!

Where to even begin with this book. I was expecting (based on the title) something which was filled with over the top drama, angst, grit, dirty talk and filthy sex. Instead I got a wonderful, brave heroine and a truly great hero, both of whom I fell madly in love with. This book have me excitement, wonder and joy to read. It touched my heart in so many ways and made me a huge fan of the series.
Let's start with Samantha. I have never met a heroine where I've fallen head over heels in love with her within the opening chapter of the book and kept on loving her right to the very end. Samantha was like a beautiful bird in a gilded cage, trapped and dissatisfied. Instead of waiting to be rescued and set free, she did it herself. She ripped open the doors of her cage and took flight. I wondered throughout the story if she was at some points too good to be true, but she wasn't. She was sweet, caring, compassionate, albeit very naive and innocent since she had been sheltered and protected her whole life. But she was brave. And she fought for a life she wanted, and she fought for the man she wanted. I loved that about Samantha. She was a fighter and she did what she could to make a life for herself and to be her own person. That takes courage. I've been on the receiving end of some of the threats she faced at the beginning of the book, and let me tell you, it's terrifying. Granted, I was sixteen at the time and she's twenty six in the story, but still, it's a terrifying feeling to be completely cut of from everything you know. And ultimately, Samantha is selfless. She was willing to sacrifice everything for the man she loved, even to the extent of living the rest of her life in a life not of her own choosing. The depth of her selflessness truly moved me.
And how do you describe Clay. Saint Clay. Who's the good guy. The responsible one. The one who rescues stray kittens, damaged war vets and damsels in distress. He's rough around the edges, raw, honest, filled with deep, terrible secrets that torture his soul and yet caring enough to take in those less fortunate than himself. I don't think Clay is altruistic by any means, but he does have a heart of gold. He's just your all round good guy with a damaged heart and I love that he finds light, sweetness and laughter with Samantha. I love the two sides of Clay, the good guy who rescues people in need and the edgy, dominant man behind closed doors. Psst, Clay ... you can dominate me anytime!
I think that made this book so great was the fact that it was written by two tremendous authors. I had seen Ms Phillips and Ms Wilde's name around the romance traps before but have never read any of their books. The writing is excellent. It's engaging without being to heavy, emotional and touching, intense enough at moments to bring a tear or two to my eyes and yet not so dark that it overwhelmed me.
What a great start to the series. I can't wait to read the other books featuring Clay's other brothers, Mason and Levi.
View all my reviews
About the author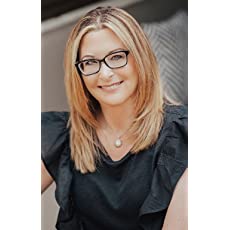 New York Times and USA Today Bestselling Author Carly Phillips N.Y. Times and USA Today Bestselling Author Carly Phillips has written over 40 sexy contemporary romance novels that today's readers identify with and enjoy. After a successful 15 year career with various New York publishing houses, Carly is making the leap to Indie author, with the goal of giving her readers more books at a faster pace at a better price. Her Serendipity books will still finish up in January/February 2014 via Berkley as planned. Carly lives in Purchase, NY with her family, two nearly adult daughters and two crazy dogs who star on her Facebook Fan Page and website. She's a writer, a knitter of sorts, a wife, and a mom. In addition, she's a Twitter and Internet junkie and is always around to interact with her readers. You can find all information about Carly at her website and other social media sites ...
Author links:
Website
-
Facebook
-
Twitter
-
Goodreads
Erika Wilde (aka
Janelle Denison
) is the USA Today bestselling author of over 50 contemporary romances for multiple print publishers.
So, why the new pen name?
As Janelle Denison I've always written sexy books, but lately my writing has taken on more erotic elements that I wanted to keep separate for readers because not everyone likes their reading material on the spicier, kinkier side of romance. However, please be assured that even as Erika Wilde, you will still get an emotionally layered story with characters you'll care about and fall in love with. That is always my goal, whether I'm writing straight contemporary romances, or more erotically charged stories.
Currently, I'm working on The Marriage Diaries and making sure that Dean and Jillian enjoy exploring the more erotic side to their marriage. The series will be on-going, with no foreseeable ending as of right now, for as long as readers want to be voyeurs to Dean and Jillian's sizzling new relationship.
I'm also planning a spin-off series in the future, featuring the hot military men that work security for Dean at Noble and Associates. Sign up to receive my newsletter for updates and news!
Want to interact with me personally? You can do so at my
Erika Wilde Author Fan Page
on Facebook.
Author links:
Website
-
Facebook
-
Twitter
-
Goodreads
Find Deanna around SOCIAL MEDIA: