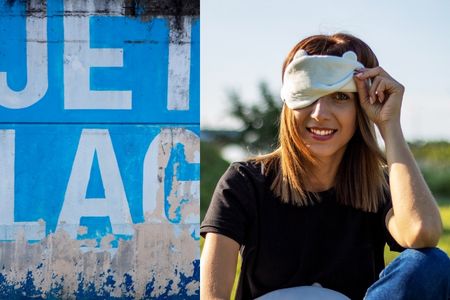 Hello!!! I'm back home... finally, but jet lag is kicking my butt. Plus I have editing deadlines. So between getting ready to return home from my trip and the layover in Singapore for three days where we didn't leave the hotel, and coming home, I'm very behind on bloggity stuff and I sincerely apologise.
I wanted to let you know that there will be a
What Helen Read
for September coming as soon as I am back on deck. It might end up being combined with the October one since I'm super behind and I'm not sure if I'll manage to get a post out before the next one is due. Please forgive me. Especially Helen. Dear Helen, I hope you forgive me for being so tardy.
On the good news reading front, I had about 17 hours between waiting at the airport and on the flight home so I managed to read two whole books in that time. I was delighted that they were awesome books too. Yay!!
Hope everyone is well and reading some great books. I'll be back on schedule soon.
xoxo, Deanna.
Find Deanna around SOCIAL MEDIA: