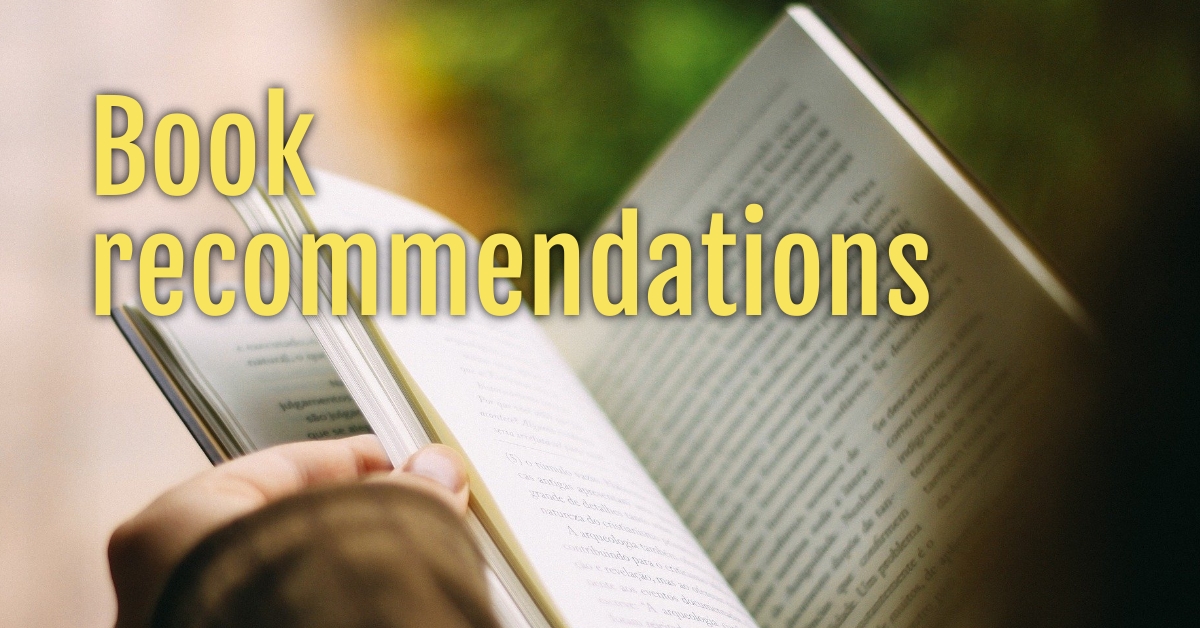 Time for more zany or not so zany book recommendations. It's hard to say. The book recommendation requests from some of these book groups are really out there. I think I note them down for more entertainment value rather than actually intending to read the books. Although some of them do sound interesting occasionally and I have found some good books I've read. These might not be for everyone, but hey, you never know. You might find something you enjoy.
Here are the book recommendations, pinched from a few of the book groups I'm in, in no particular order: (some of these are mind boggling!!)
I need H extremely possessive Obsessed Manipulating Jealous Lots of "mine" "mine" "mine" Would do anything to make h to be his. Extreme at everything. Not just "extreme" he has to be "EXTREME"~
*
Deathly by Brynne Asher
*
Torment by Dylan Page
*
The Master by Kresley Cole
Would like some heart breaking recs 😭💔.. just in a mood for some sad books really.. with something along the lines of:*h has a tragic past and is very broken.. could be abuse, bullying, running away from domestic abuse, dunno, anything really..* H is NOT the cause of it.* I want H to be the protector/saviour of her.. j/p obviously.. the more OTT the better..* bonus if steamy 🔥🔥🔥* .. and another bonus if it's series about the same coupleSomething along the lines of Rebel of Raleigh High by Callie Hart; Hurricane by R.J. Prescott; Shattered Pieces By Kerry Taylor (RH).. No triggers, read M/F, MFM and RH, MM also fine, but please advice in rec if there is cheating between main characters..Thank you!!😊
*
Broken Ride by Mila Crawford
*
Unloved by Katy Regnery
*
Victim of Circumstance by Freya Barker
Derek Morgan and Penelope Garcia! Dang, I love Criminal Minds because of them.I need a book that has characters that have this chemistry. The fluffy nerd. The hot j/p badass. Nothing but friends...until they're not. I want the flirting. I want the closeness of the friendship. Maybe he doesn't realize how much he cares for her until she gets hurt somehow... or maybe she starts dating someone else that opens his eyes.Maybe he's always felt this way about her, but because she thinks he'd never want to date someone like her she thinks he's just playing with her.They don't have to be in the FBI or any kind of Law Enforcement. I kinda prefer if they don't actually. It's weird. I can watch that stuff all day long but I hate reading about it. Anyway...I'd love anything that might fit this bill.
*
The Risk by ST Abby
*
Lotus by Jennifer Hartmann
I'm after recs that have professional male escorts falling in love.Give me all the drama. Cheating isn't an issue.
*
Price Of A Kiss by Linda Kage
*
Curio: The Complete Series by Cara McKenna
*
Escorted by Claire Kent
Looking for something a little specific. Anything where the h is from a super religious/sheltered upbringing where sex is taboo and the H is the one who shows her *all the things*? 👀
*
Blind Attraction by Eden Summers
*
Sinner by Sierra Simone
*
It Ain't Me Babe by Tillie Cole
That's it for today for book recommendations. I hope you enjoyed them and perhaps found a book to interest you and add to your TBR.
And finally, here are some common abbreviations used in the requests:
| | |
| --- | --- |
| H | Hero |
| h | Heroine |
| MF | Male/female romance |
| MM | Male/male (gay) romance |
| FF | Female/female (lesbian) romance |
| MMF | Male/male/female menage romance |
| MFM | Male/female/male menage romance |
| RH | Reverse harem (one woman, three or more men) |
| OTT | Over the top |
| J/P | Jealous possessive (usually referring to the hero) |
| HEA | Happy ever after |
Find Deanna around SOCIAL MEDIA: