Sometimes being an indie or self pub author is much more efficient than being a traditionally published author. Now, before you jump down my throat, hear me out. I am saying this from the perspective of the reader, the consumer. I am not even saying what it means to the author because that is not an area where I have experience in.
I recently discovered a new author whose book I thought was brilliant. This was T
he Edge of Courage by Elaine Levine
and for those who have been following me and listening to me rave about this, I apologise, this is still very front of mind for me.
I downloaded Elaine's book The Edge of Courage for free for Amazon Kindle and added the "add Audible narration to your purchase for just $1.99".
Sorry the pictorial representation below is not of The Edge of Courage. I'd already bought the book, so the feature doesn't show up when I look up the book.
The reason I added the Audible narration is because I love having the Whispersync for Voice ready function where I can switch between reading on the Kindle app and listening on the Kindle app on my phone. I listen when I am driving and if I'm so inclined, I can read when I'm not driving and either way, I can switch back and forth seamlessly. It's really a nifty feature.
I also thought that for $1.99 getting the Kindle and Audible versions was a great deal to try out a new author.
Well, I tried out The Edge of Courage and my friend
Bambi
will tell you, I've been raving about it since. I've raved about the book, I've raved about the author and I've raved about the narrator. In fact, I'm so incredibly in love with the narrator's voice, I wanted more books narrated by him. I found out who he was through the author when I tweeted her telling her how much I was loving the book and the audio version.
The next book after The Edge of Courage is
Shattered Valor
. It's available in audio through Audible. I tweeted Elaine and told her I was really bummed that Shattered Valor was not Whispersync for Voice ready and she told me she would contact Amazon support and check it out.
Six days after she tweeted me that she would get it checked out, I get another tweet from her saying that it's available for Whispersync for Voice download. Frabjuous joy!
I do not know the process that took since I am not the author or Amazon, but Elaine is a self pub author and whatever she said to Amazon meant that Whispersync for Voice got synced to Shattered Valor and it was available to purchase as a bundle with the Kindle book 6 days later. Now, that's amazingly fast and very impressive.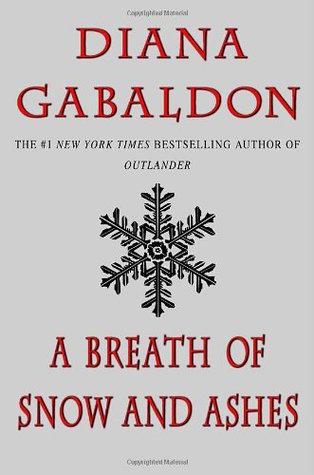 On the other hand, there's the book
A Breath of Snow and Ashes by DianaGabaldon
. This is book six in the Outlander series and it is the ONLY book in the series that is not available in audio with Whispersync for Voice. Aside from the fact that it is driving my OCD completely insane, I do not understand why books 1, 2, 3, 4, 5 … 7 & 8 are all available in Whispersync for Voice but not book six. It is available from Audible directly, but I want it with my Kindle book so that I can listen to it in the app, and flip back and forth between the book and the audio.
Being the type of person I am, I decided to email Amazon asking them why this was the case.
I received an email back from Audible telling me that the book is not available in audio and they will check with the publisher to see when they will make that available.
After receiving that first email back from Audible (I'm assuming Amazon forwarded my email to them to Audible for a response), I emailed them back saying, that the book is available in audio from Audible, but not on the Kindle with Whispersync for Voice. (Did they not read my email properly in the first place??).
I then get a second email back from Audible saying they are now aware that I was enquiring about the Whispersync for Voice functionality and they would check with the publishers about when that feature was available.
I have to say that I am very disappointed with their response. I felt like I was getting a stock standard form response from them and I was being brushed off. I also don't know when I will actually get a response telling me if the book I'm enquiring about will be available with the feature I want.
I do not understand the technical aspects of linking a book with the Audible narration so that Whispersync for Voice is available, but it seems to me that would be something between Amazon / Audible and the publisher?
Given how quickly Shattered Valor was made available in Whispersync for Voice, I'm wondering about the efficiency of the process because Elaine is essentially not only the author of the book but also the publisher, therefore Amazon and Audible didn't need to check with the publisher to flip a switch turning the feature on?
I pose these as questions because I truly do not know the process, nor do I know how long the publisher of A Breath of Snow and Ashes will take to respond to my one tiny request. After all, they are a big publishing house and I am but one reader.
I briefly considered tweeting Diana Gabaldon but I'm not sure if that would be helpful? I am guessing given her popularity, she would be inundated with tweets and other sorts of stuff on social media. I do not want to be the crazy fangirl bugging her about this, but perhaps I will. Maybe she can tell me why it's only book six that doesn't have Whispersync for Voice when all the other books do?
I'm waiting eagerly to hear back from either Audible or Amazon about what the publisher says about A Breath of Snow and Ashes. In the meantime, I have books one to five of Outlander and I have yet to purchase 6, 7 and 8. I'm going to wait for book six to become available because I want to be able to listen to it.
After all that, I also asked author Ann Mayburn about one of her books being available for Whispersync for Voice and she tells me it's not up to the author or the publisher but up to Amazon. So now I'm more confused than ever because I've gotten different answers from many different sources. Although, after remembering this response, I have emailed Audible's customer support back and asked them to check with Amazon. I wonder what that will result in?
What about you? Do you listen to audiobooks? Which ones have you enjoyed recently? Do you have a narrator you love that you'd like to recommend to me?
UPDATE:
I have learned in chatting with another author about her audiobooks that for Whispersync to work, or for a book to qualify for Whispersync, the Kindle version of the eBook and the audio version of the book needs to be nearly identical.
The reason for this is the audio and words sync up, hence Whispersync, which is what allows the reader to switch seamlessly between the eBook version and the audio version.
I should have figured this out, since this is common sense really when you look at the functionality of the feature, but it didn't occur to me.
I only found out because I asked an author if her audiobook was going to be on Whispersync and she said she didn't think so because Whispersync needed a word match of a certain % for the audio to qualify for Whispersync and her audio version of the book came in off that % by a rather large margin.
This also explains why abridged audiobooks like
A Breath of Snow and Ashes by Diana Gabaldon
is not on Whispersync while all the other books in the series are. The abridged audio will obviously not match word for word on the eBook version.
Find Deanna around SOCIAL MEDIA: