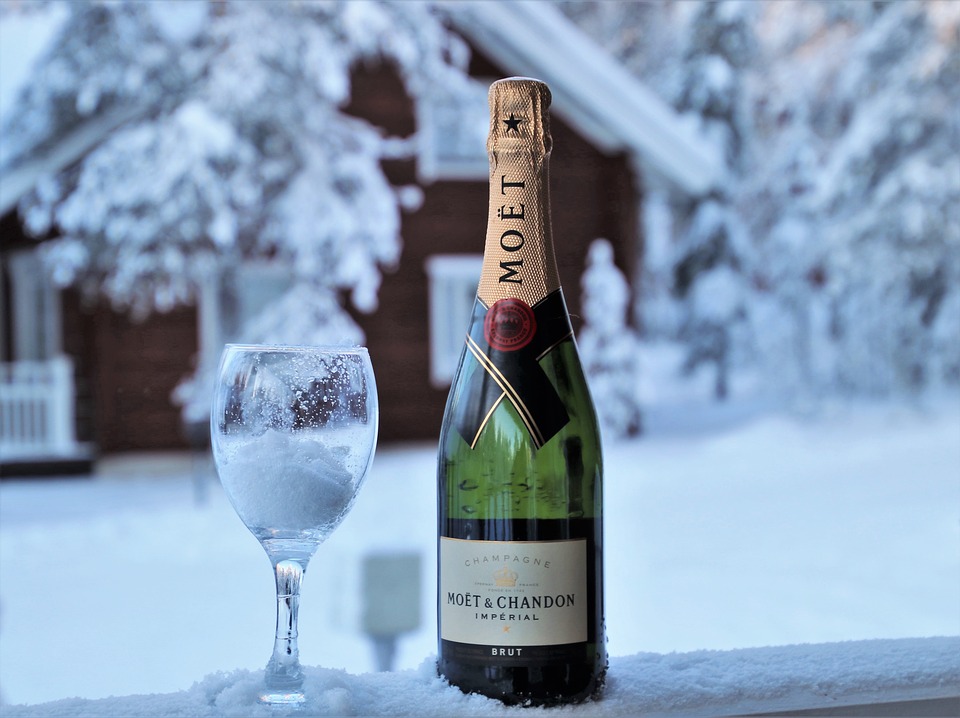 Hello and Happy New Year!!
Well, 2020 was a crazy year, wasn't it? It was filled with difficulties and challenges but also a lot of hope. I know a lot of people struggled and I hope that for those of you who read, you found solace in your books. For me, I read a lot. More than I've ever read in previous years. It's quite an accomplishment but then again, there was nowhere to go, so lots of reading.
One thing to note is that I read a lot more indie books in 2020. I think most of the authors on my list are indie authors. I got Kindle Unlimited and I used that a lot. I guess I wanted to get my money's worth but also because I was reading so much more and I have a limited book budget, I am grateful for a subscription service like Kindle Unlimited.
Another thing that's a little different is you'll find that some mentions are of favorite authors I've discovered in 2020 rather than one specific book. It's a bit of a cheat but these new to me authors blew me away. I discovered so many new authors this year. The benefit of subscribing to Kindle Unlimited and reading through the selection available there.
Here are my top 10 books read for 2020 (with a few extras). Not in any particular order...
Heart Strings, Revved to the Maxx, and Bentley by Melanie Moreland
I discovered Melanie Moreland this year and not too long ago, but I feel in love with her writing immediately. Her books are romantic, emotional, and they make my heart go pitter patter. The writing is beautiful and flows well and I am always left feeling oh so satisfied and more than a little mushy. Her books lealve me with such wonderful warm fuzzy feelings. It's like being wrapped up in a warm comfy blanket. I can't recommend her books enough and have been doing so in various book groups I'm in. Also, don't let her covers stop you from picking up the book. They are fantastic reads.
The Christmas Proposal and Fake Boyfriend by Miley Maine
Miley Maine is a new to me author and honestly, when I read the first book by her, I wasn't too sure if I liked her or not. It's this funny thing where I'm not sure about the writing but I'm so compelled by the story that I can't help but keep reading. After a couple of books I was hooked. I fell into the rhythm of her writing style and feel like I'm being dragged along into the story in a very good way. I can't put it down. I'm enjoying her writing and books more and more as I read more of her books.
Battle of the Bulls series by T S Joyce
Really, it's anything by Ms Joyce. From the very first book of hers that I read I was blown away by her writing and incredible characters. I love how deep her characters are and their wonderfully crafted personalities. The plots are interesting and intriguing as well. Every book I've read of Ms Joyce's I've loved but have limited myself to this one particular series here. But seriously, you can't go wrong with Ms Joyce. You can pretty much pick up any book she's written and love it.
Scarred Sunrise (Fortis Security #10) by Maddie Wade
I've been a fan of Ms Wade for a long time. I've read her Fortis series from the very beginning and this year was a bittersweet year that we've finally reached the end of the series with Scarred Sunrise. Bittersweet because I'm always sad to see a series end but at the same time I'm delighted that Smithy is finally getting his happy ever after. He deserves is more than anyone in the series since he's suffered so much. There's a gentle rhythm to Ms Wade's writing that's very engaging and she doesn't beat around the bush with the romance. I love the way she resolved everything for the series as well as for Smithy and Lizzy. I'm hoping there will be some novellas in the future since I'm not quite ready to say good-bye.
Weapons Master, Undetected, Mission: Her Protection, and Marcus by Anna Hackett
Anna Hackett is a favorite author of mine and this year I've read a lot more of her books, catching up on a lot of series and finishing quite a few of them. I said good-bye to the Galactic Gladiators and Galactic Gladiators: House of Rone series. Man, do I love those gladiators and cyborgs. Ms Hackett also wrapped up her Treasure Hunter Security series, Team 52 series, and Hell Squad series. As proflific as she is, there's never a lack of anything to read and there's something special about her writing. If you ever want to read a book that is action-packed but feel like you are watching a movie (think John Wick) instead of reading then you need to read one of Ms Hackett's books. Her action sequences read like something out of the Fast and the Furious.
Breathe You In by Lily Harlem
This is a very special book. Ms Harlem has been a long time favorite author of mine and this book has been out for a while. I finally got round to reading it this year and wow! It moved me in so many ways. It's beautiful and emotional and filled with intensity. There are so many poignant moments and touching moments in this story. I ran the gamut of emotions while reading this. It's not common for me to get teary while reading, but this book touched me to the core. There were parts where I had tears pouring down my cheeks as I was reading. The hallmark of a good book with excellent writing.
Moscatelli Crime Family by Cameron Hart
Cameron Hart is another new to me author and I fell completely with her mafia series. It's exactly the kind of mafia story I like. Mafia-lite. It's sweet and steamy with just enough violence and grit for it to be an edgy mafia story without it being too graphic or dark. The entire series is fantastic but I think favorite is the first book in the series because there are a couple of scenes in the book with are my reading catnip. I love those kinds of scenes and after I finished the book I went back and reread those scenes several times because I just couldn't get enough of it.
Lola and the Millionaires by Kathryn Moon
I enjoy the omegaverse trope but only certain ones. I like my omegaverse to be sweet and steamy and Ms Moon does exactly that. There's so much depth to this duet and so much character development as Lola overcomes her past and learns to love and trust again. I adore this world that Ms Moon has created and I can't wait to read more of it.

King Sized by Jessa Kane
Okay, this is a fun read. I started reading a lot more of Ms Kane this year since her books are usually short and steamy. She came out with a series of standalone books with larger heroes and I fell in love with them. This one is my particular favorite because the hero is adorable and wonderful. The opening chapter had me roaring in laughter and I reread it several times and shared it many times because I could not get over how incredibly funny it was. This is definitely worth the read.
Keeping Her Warm by Alexa Riley
This has got to be one of my favorite books of the year. I am a sucker for a damsel in distress heroine with a hero who comes riding to the rescue. This book is exactly that, but it's also sweet and warm and sexy. I could not get enough of it and I think I reread the book three times before I finally set it down. It's a short book so it was no effort to read and reread it frequently but boy, did I enjoy it. I've been thinking about it recently and thinking that maybe I need to read it again.
And I couldn't quite decide on ten, so I've got two more books to add to the list. Okay, three, but I'm counting two of them as one because they are by the same author.
Killer Crush by Ella Goode
Okay, this book tickled me crazy. It's about a retired assassin who falls for a girl at his college. It's not everyone's cup of tea because the hero is very stalkery, obsessive, and possessive, but I adore heroes like that in small doses. I love the lengths he went through to get the heroine's attention and then putting himself in her path and her life. It was such a fun read. This kind of book is not to be taken seriously but then there's a place for books like this in everyone's reading life. Short, quick, fun, and sexy.
Hers To Tame and Mine To Keep (NOLA Knights #2 and #3) by Rhenna Morgan
It's hard to put into words how amazing this series is and how outstanding Ms Morgan's writing is. If you're in the mood for heavy duty romance, lots of emotion, a lot of possessive alphaness, then these books are for you. There's something utterly captivating about the writing that has my breath catching in my throat with the way these heroes behave with their women. I love their old fashioned ways, their need to care and protect, their tenderness, their sensuality, and their possessiveness. If you want to sink into rich, decadent romance, read these books.


Note: not all books were published in 2020 but they were all READ in 2020.
So that's from me for my favorite reads of 2020. What were yours?
Find Deanna around SOCIAL MEDIA: