My rating: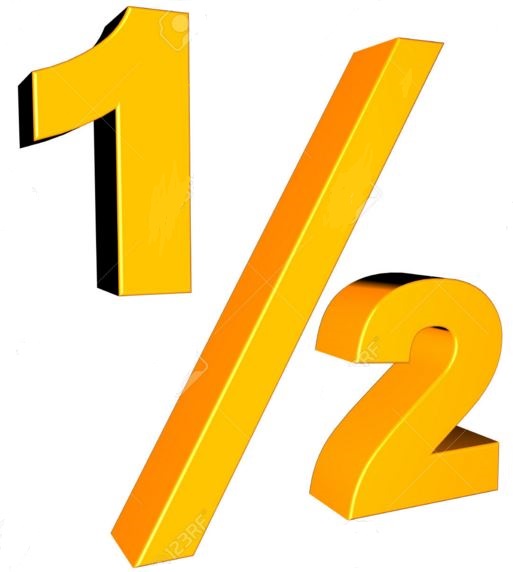 Heat rating: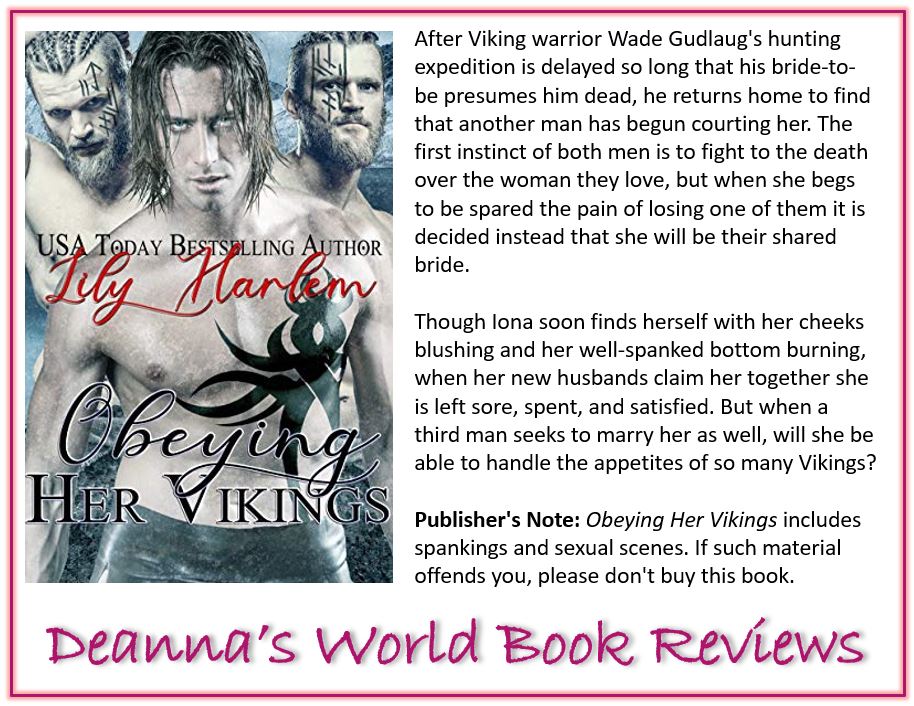 It's been a while since I've read a book by Lily Harlem and this one reminds me why she's the Queen of erotic romance for me. Her books are sensual, sexy as all heck, but still filled with emotion. She is why I love reading erotic romance. More specifically, HER erotic romance. This makes me want to go back and hunt through her back list to find books I haven't read yet to dive into.
As the title suggests, this book contains spanking or domestic discipline as they call it. It's also hot as heck, but if the spanking is not your thing, then you might want to give it a miss. That said, the spanking is hot and doesn't overwhelm the story. And of course, Iona deserves it, according to her husbands.
Iona is your strong, independent Viking maiden. She knows what she wants and is not afraid to go after it. She's also headstrong and willful which is probably what leads to her being disciplined since she has a tendency to disobey her husbands. While Iona is a passionate and forceful character, she's also submissive towards her husbands and their wishes for her care and well-being. While some readers may balk at the whole "obeying the husband" thing, I think it's fitting for the setting and time of the story. After all, it's historical Viking times. I don't know much about Vikings but if I were to imagine what a rough, brutal Viking would be, I'd expect him to be dominating and likely rather highhanded. The depiction of the dynamic between Iona and her husbands works for me. There's this whole concept of ownership and domination that plays a large role in the story. It doesn't take away from Iona's strength and independence, but I like the idea of these men caring for Iona, protecting her, and pampering her. Iona still carries her weight with looking after the farmstead and chores that she is meant to do, but at the same time, she's expected to obey their dictates when it comes to her protection and care. I like that Iona is a comfortable combination of independent and submissive.
It's not always easy to write good, distinct characters when there are multiple men involved. There are only do many words to allocate to each man to build up their personalities and develop them. I think Ms Harlem does a good job with them since I feel like I got to know the men as individuals and they didn't blur into each other and were just interchangeable d***s. I knew that Tal was the hotheaded one who acted and spoke before he thought. He was more prone to violence as a means of working through a problem rather than talking it through in a reasonable manner. It also took him the longest to accept change and deal with it. Of course, that does not stop him from being a devoted husband, loving partner, and passionate lover.
Wade, I liked a great deal. He's the calmer of the two though he's been known to draw his sword to defend what's his and protect his interests. He's more likely to listen to reason and more willing to consider a change to his life or their situation. He's a good balance to Tal's impulsiveness.
And finally, there's Dahn. He's a late addition and goes from making their trio and foursome, but not without rocking the boat somewhat. I liked the way Ms Harlem introduced him into the already established trio of Iona, Tal, and Wade. Dahn is patient, charming, and engaging. He's also intelligent and reasonable in how he deals with situations and how he presents his case to Iona and then the men. He's smart about the way the approaches things and I can appreciate that. I do love a man who thinks things through.
As I said, I don't know much about Vikings and their lives and times, but Ms Harlem's Vikings seem authentic to me. I enjoyed the rituals and culture she injected into the story, and also the way the characters spoke. Their speech patterns made me think that real Vikings would talk like that, but what do I know? I'm not a Viking expert. In this case, the setting, the culture, their way of life, their actions, and their speech all felt genuine to me and I enjoyed being immersed in the Viking world while reading this story.
If you haven't read any of Ms Harlem's books before, I encourage you to give her a shot. She's been writing for such a long time and has such a vast library of work, you are bound to find something to suit you and enjoy.
PS. The only thing that bugs me about this book is the cover. I'm not a fan of the cover. The men look very unwashed. Well, at least the guy in front does. Bleugh!
View all my reviews
Ab

out the author






Lily Harlem:
Website – Blog – Twitter – Facebook – Facebook author page – Pinterest – Raw Talent – BritBabes – Hockey Romance – Newsletter subscription – Hot Ice – Google+
–
Harlem Dae – Goodreads
– Amazon
Find Deanna around SOCIAL MEDIA: