My Vegas Comeback (Viva Las Vegas #3)
by
Lori Sizemore
Purchase link:
Amazon
Helen's rating:
Heat rating: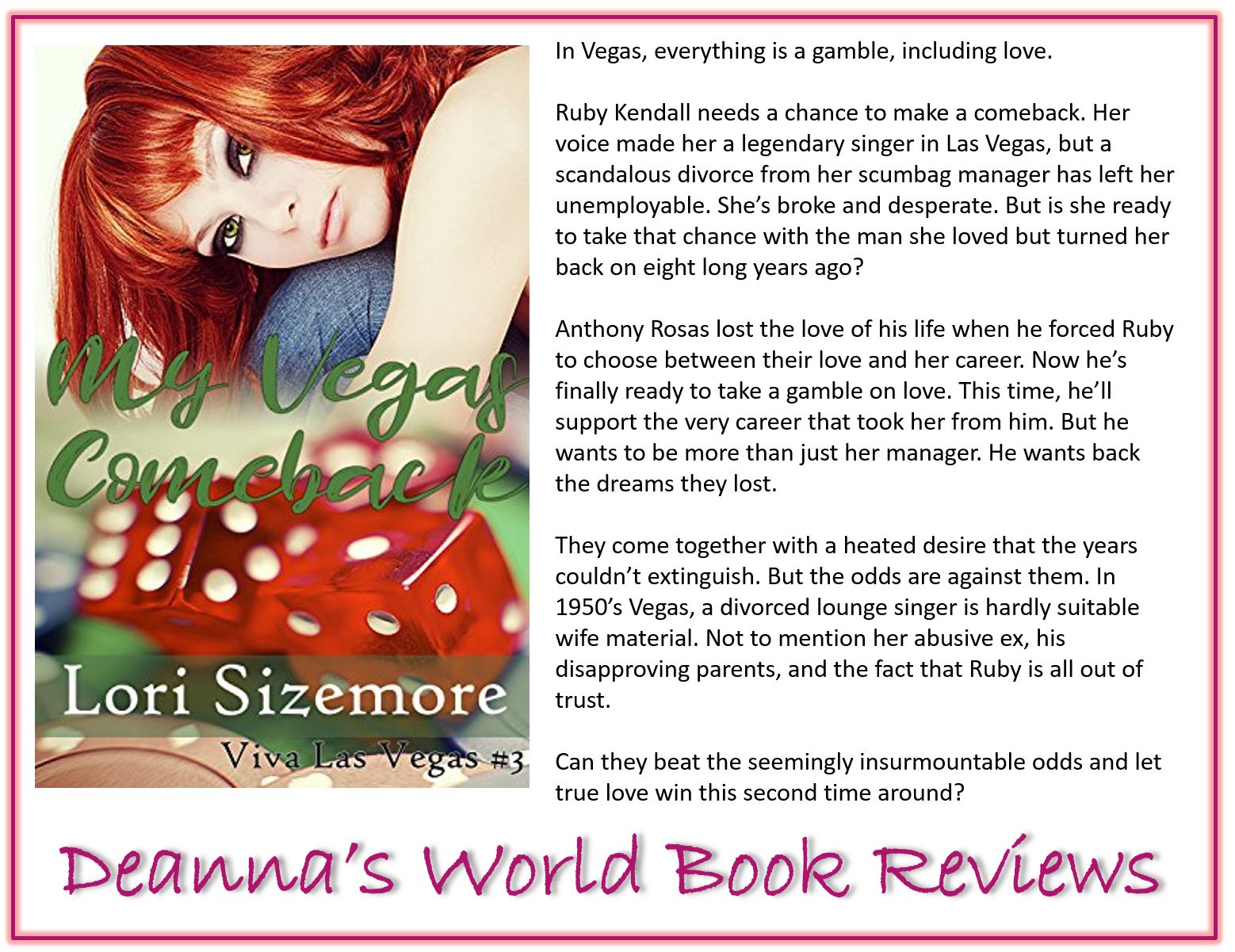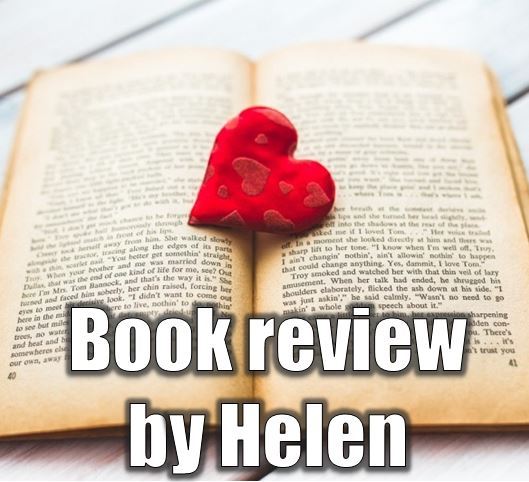 I have read all three books in this series, and I think this one is my favourite. I am loving going back to the 1950's and visiting Vegas. What a trip! Gambling is rife there, as is love. This is a second chance for Anthony Rosas and Ruby Kendall who were high school sweethearts. They were both very much into music and each other but Ruby's career came first, and she left with Eddie. Ruby is now divorced and facing tough times with her reputation, but can a chance meeting with Anthony change her life?
Ruby is living in an apartment above a drugstore and trying to keep a job singing. Singing is the passion that means so much to her, but her ex is making it really hard for her to do that. She has been struggling since she divorced her abusive husband and manager. Then a chance meeting with Anthony the guy she has never forgotten brings them together in an afternoon of bliss and passion, but this should not happen again. There is so much going on, but can she take a chance on them?
Anthony is thrilled that he has run into Ruby. She was the love of his life. They made beautiful music together before she left and he is determined to do what he can for Ruby and get her back to the top where she belongs. Even with other parties trying their best to stop both of them, will their music and their love bring them back together?
This is a great story with so many emotions and fabulous characters that come to life on the pages. It had me turning the pages. What both Anthony and Ruby had gone through was not much fun but together with their music and their love they can fly as a fabulous team. I loved catching up with Layla and Jace, and Dominic and Grace, and seeing such a beautiful HEA. I could almost hear Ruby singing. This is a story that I highly recommend.
View all my reviews



About the author


Lori Sizemore:
Website
|
Facebook
|
Twitter
|
Goodreads
|
Amazon
About the reviewer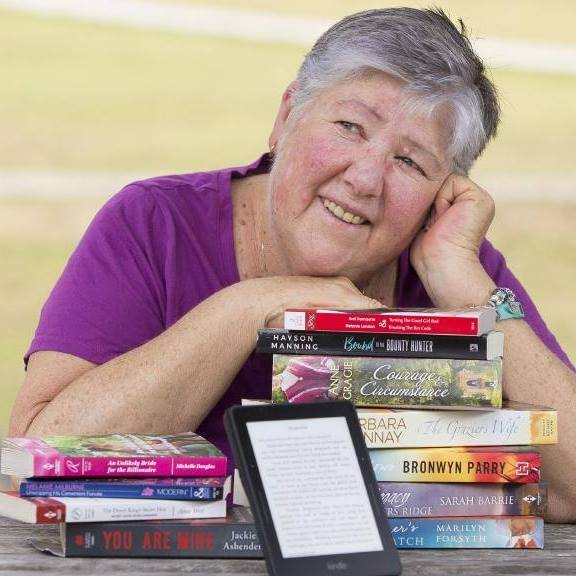 Helen Sibbritt:
Facebook
-
Goodreads
Find Deanna around SOCIAL MEDIA: