Legacy (Andalucian Nights Trilogy #3)
by
Hannah Fielding
Purchase link:
Amazon
Helen's rating:
Heat rating: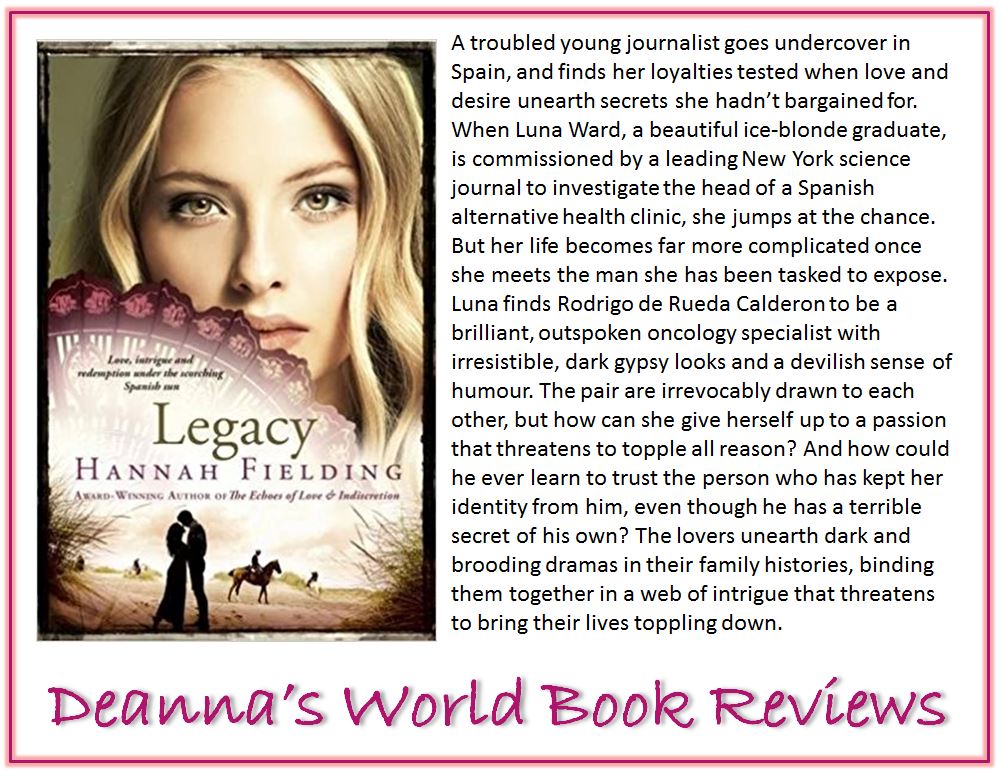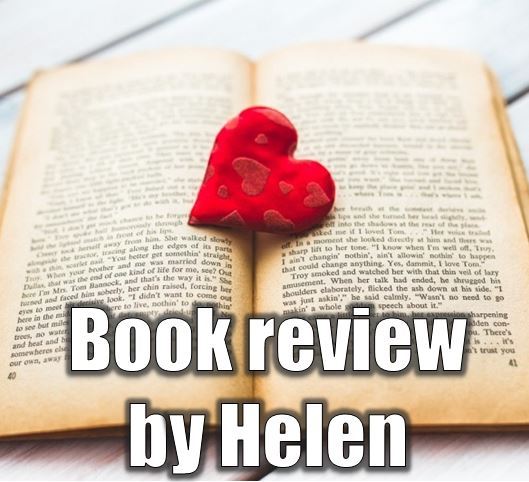 This is the first book by this author that I have read. I loved the blurb and the setting but unfortunately for me, it was nearly a DNF. It is a long story with a lot of description in it and I didn't feel any bond with the hero Dr Rodrigo Rueda de Calderon (Ruy) or the heroine Luna Ward. They kept their secrets for a bit too long for my liking and there was way too much thinking from both of them.
Luna, a journalist, has been asked by her boss in New York to travel to Cadiz, Spain to investigate a doctor who runs a clinic specializing in alternative medicines for the treatment of cancer. As this is close to her heart having lost a dear family member to cancer Luna accepts the position even though she has family ties in Spain that she would rather not catch up with.
Ruy is half Gypsy and has suffered in his life but also has worked hard to get where he is today. He has been having a lot of success with his natural treatment of cancer and he is also a musician who is close to his family. He has been known as a playboy and he has yet to find his lifetime partner. That will change when he meets the eyes of the beautiful woman one night in the nightclub.
Fate and destiny have stepped in and brought them together. The love was instantaneous and it is a very strong and deep love that is sure to last a lifetime but before they can get to their HEA there are a lot of bridges to cross and secrets to uncover. This is a story I am sure many will love but it was a bit too descriptive for me which I think took away from the hero and heroine's journey and my enjoyment.
View all my reviews



About the author


Theresa Rizzo:
Website
|
Facebook
|
Twitter
|
Goodreads
|
Amazon
About the reviewer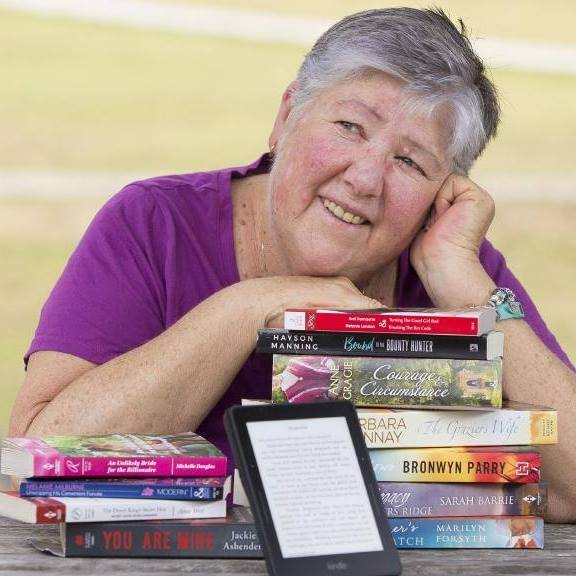 Helen Sibbritt:
Facebook
-
Goodreads
Find Deanna around SOCIAL MEDIA: