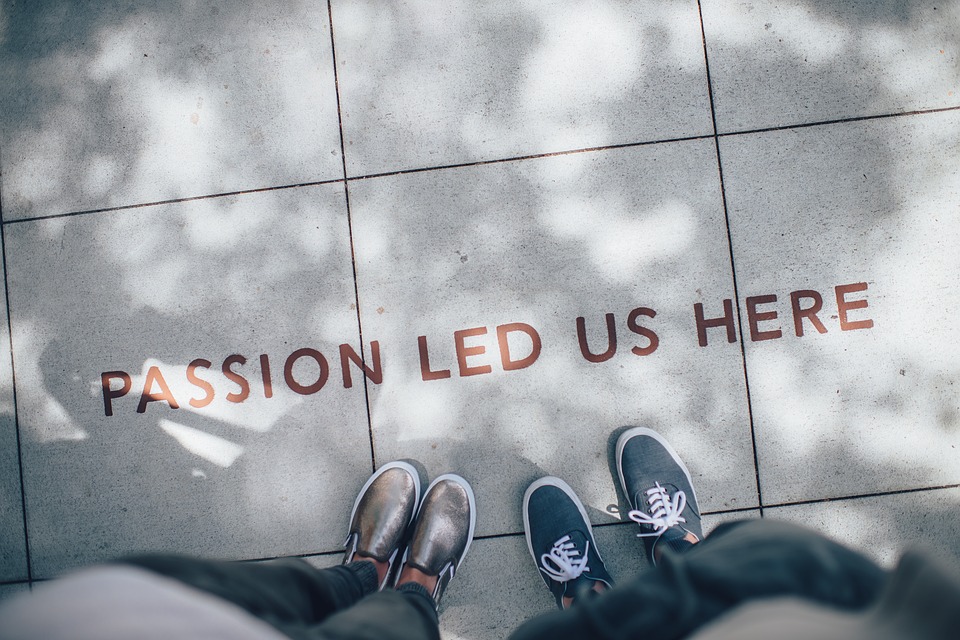 I'm a little late on today's post. My apologies. Yesterday was Sunday and I decided to take it easy. I had a sleep-in, and then I read most of the day and had a very chill out day. Also, I'm not sure what was going on when I scheduled my blog posts but well, this month you get two book quote posts. I hope you enjoy the ones I've picked out today.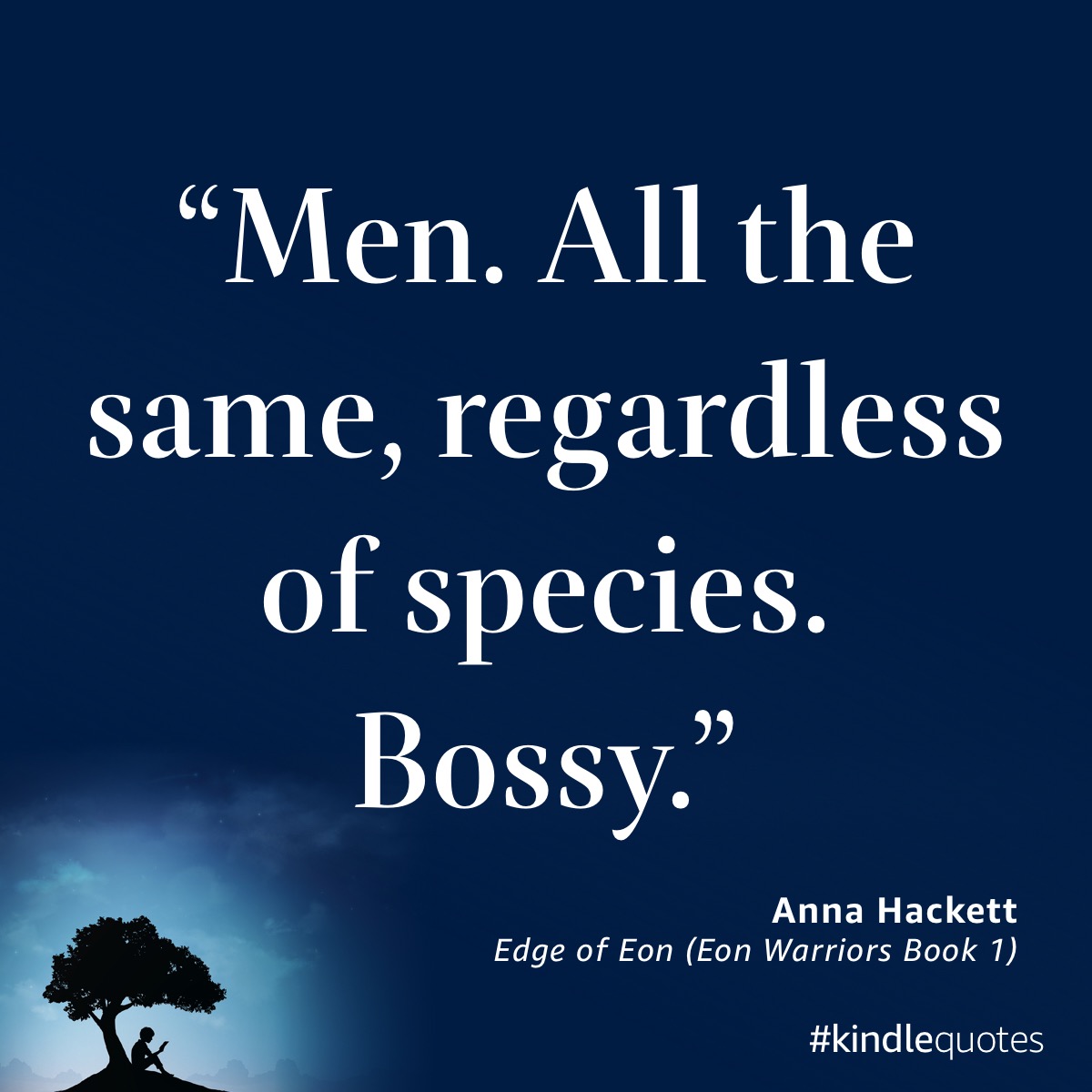 Edge of Eon (Eon Warriors #1) by Anna Hackett
I'm not sure if ALL men are bossy but from experience, they can be rather bossy. My Steve has his moments but he tends to be quite subtle in his bossiness. What do you think?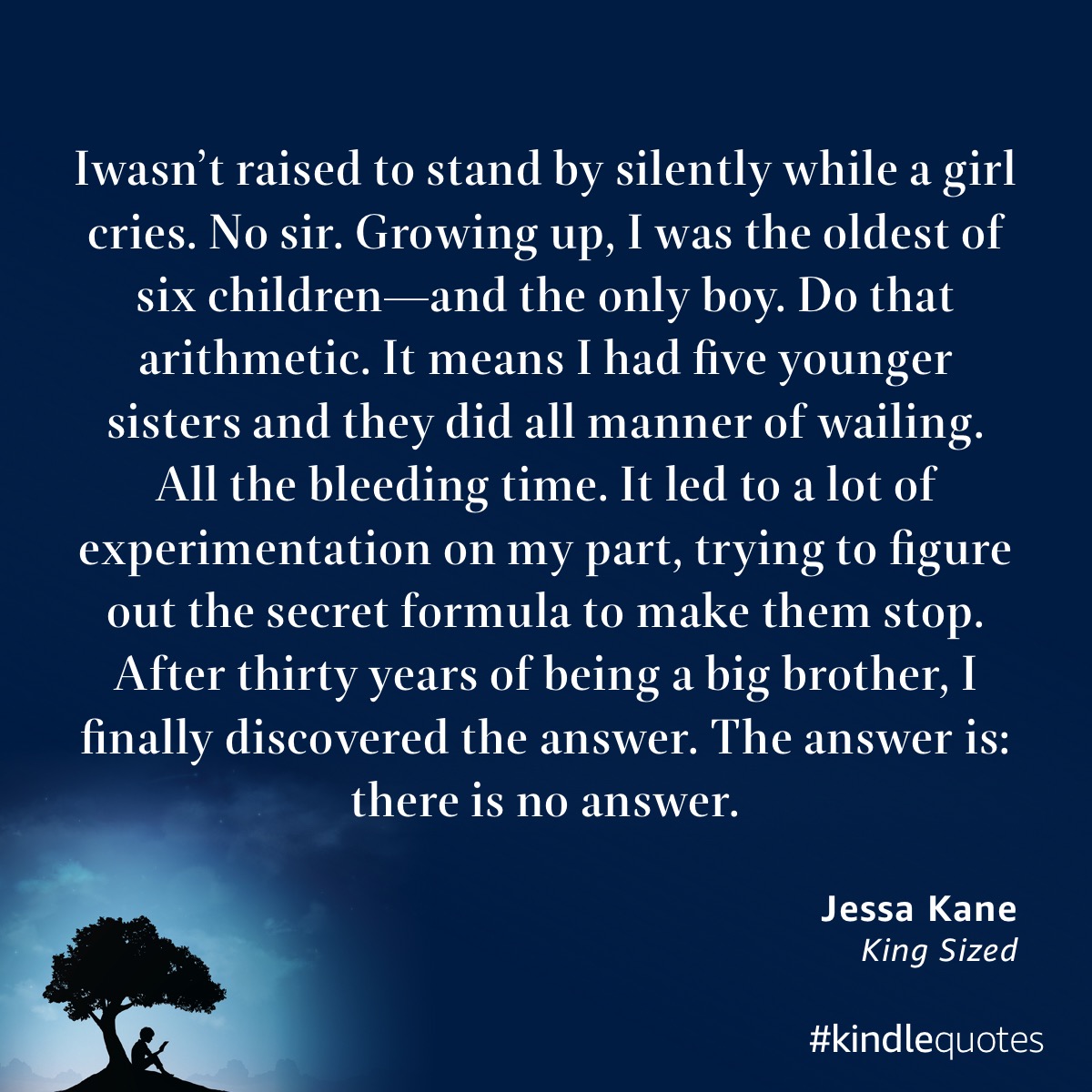 King Sized by Jessa Kane
This is one of the funniest books I've read in a long while. Particularly the opening chapter. I was howling in laughter with the way he was describing his sisters and what happened when they were upset. Even if this book is not necessarily for you, I would say read the first chapter just for the laugh. I promise it's hilarious. Well, at least I thought so.
King Sized by Jessa Kane
I know, I know, two from the same book. What can I say? It's a funny book. And this part had me laughing out loud. I found it particularly funny in the context of what was going on. Go on, read the book.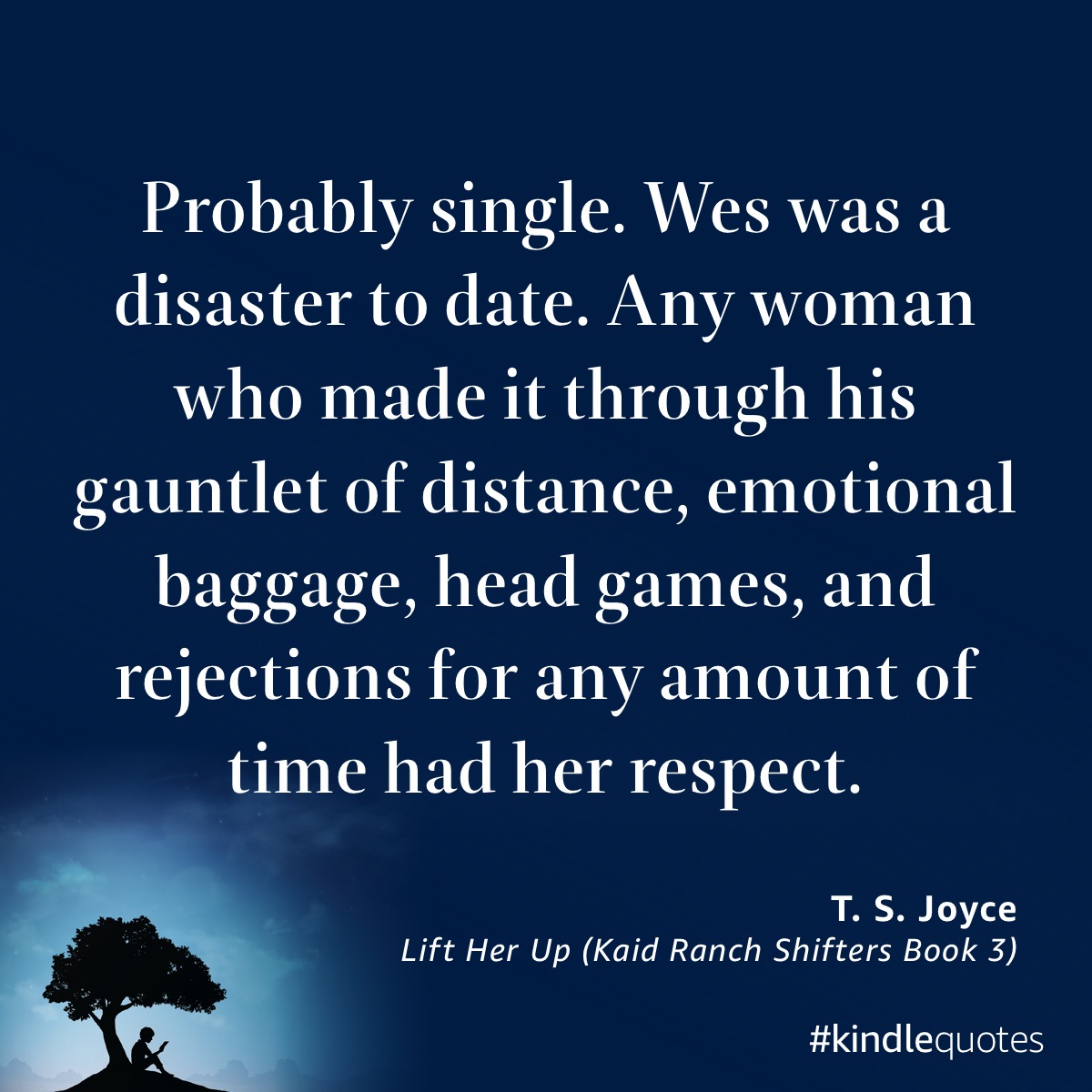 Lift Her Up by TS Joyce
Okay, Wes was a hard nut to crack as a hero but he came round eventually. There is a softer side to him but he doesn't show that to many people. Overall though, I loved the entire series.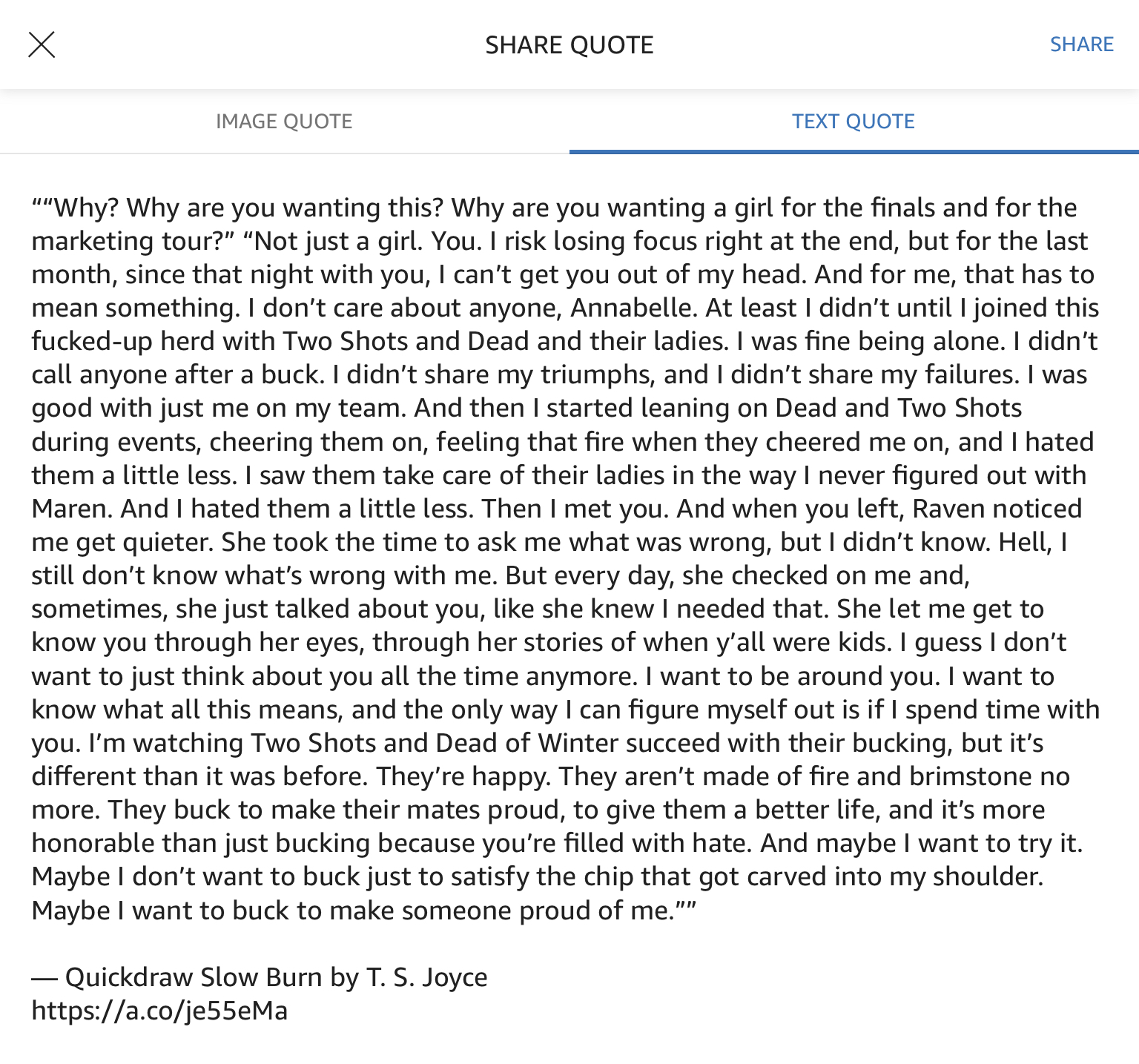 Quickdraw Slow Burn by TS Joyce
A little bit of repetition on the authors this time round. I adore TS Joyce's writing. She's heartwarming and comforting and funny to read. This is my favorite series of hers and this passage shows all the heart she puts into her books. If you've not read her before, I recommend the Battle of the Bulls series. So unique with the bull shifters and what happens on the bull shifter bucking circuit.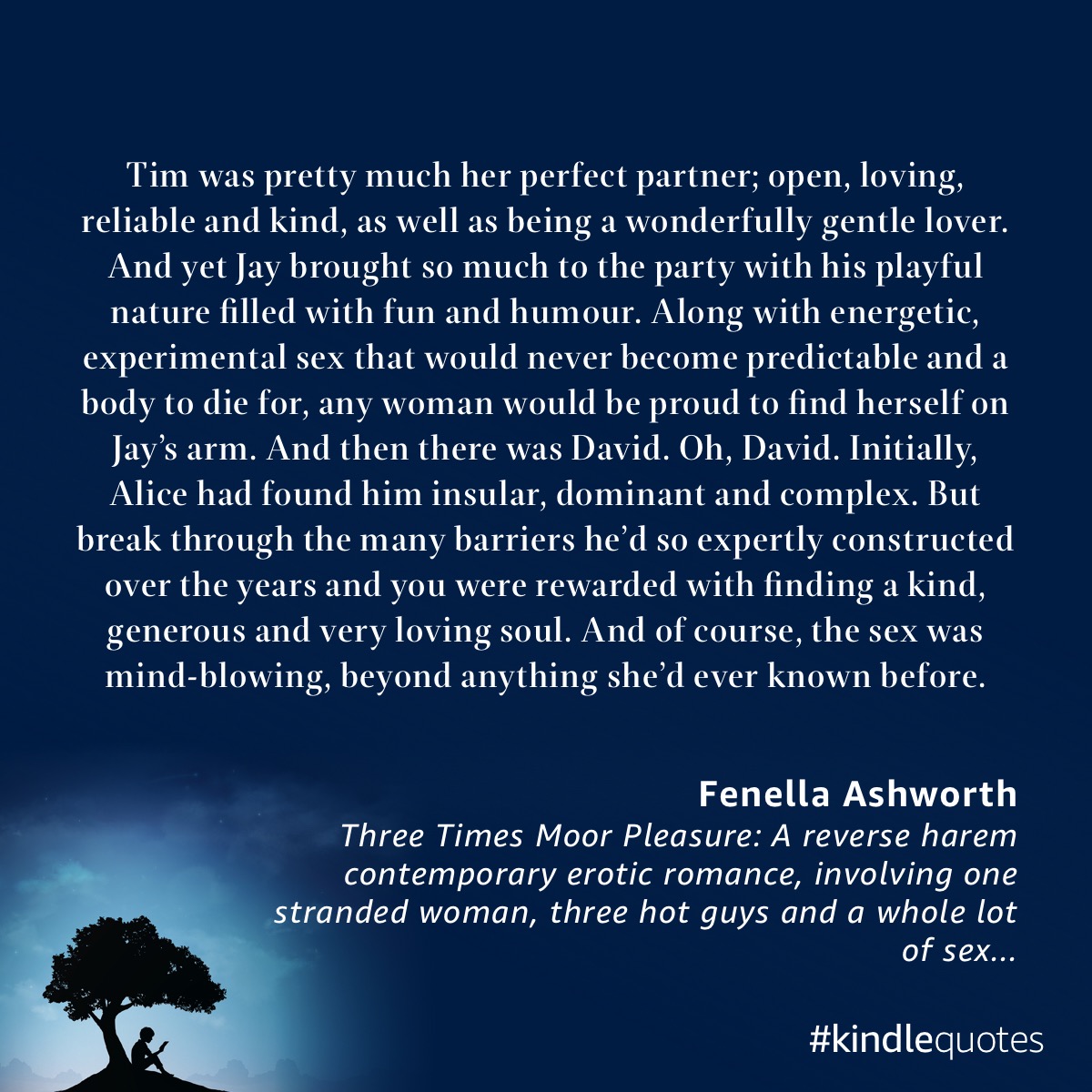 Three Times Moor Pleasure by Fenella Ashworth
I know reverse harem is not for everyone, but I do enjoy it now and then. This one was pretty full on and if you're into your sexy times, there's plenty of it. I do particularly like this passage because the author very succinctly summarised the characteristics of all the men and how they are different. That's tricky to do because with so many men, sometimes it's hard to keep them all different. Also, this might say it's the third book in the series but it can totally be read as a standalone. That's what I did.
So that's it from me on the quotes. I hope you've enjoyed them and got a little peek into how my brain works while I'm reading. If you've got a particular book quote that you love, do share them with me. I've love to know what stays with you and stands out for you while you're reading.
Find Deanna around SOCIAL MEDIA: