Helen's rating:
Heat rating: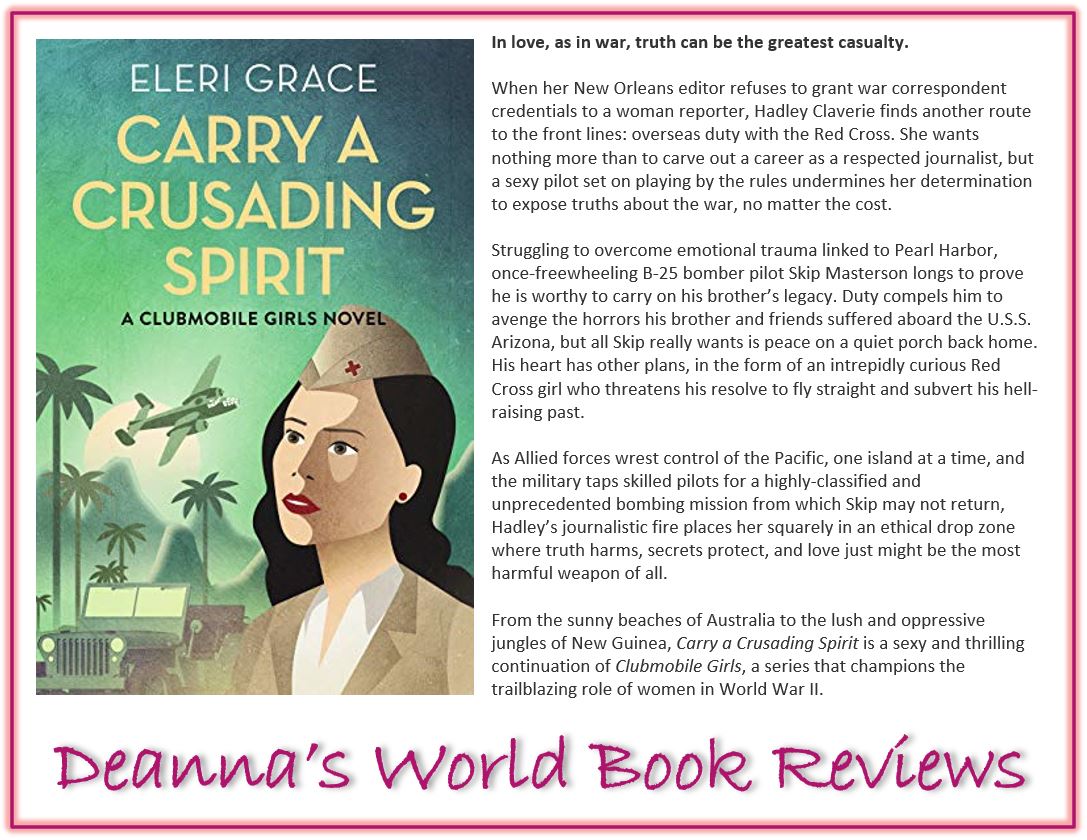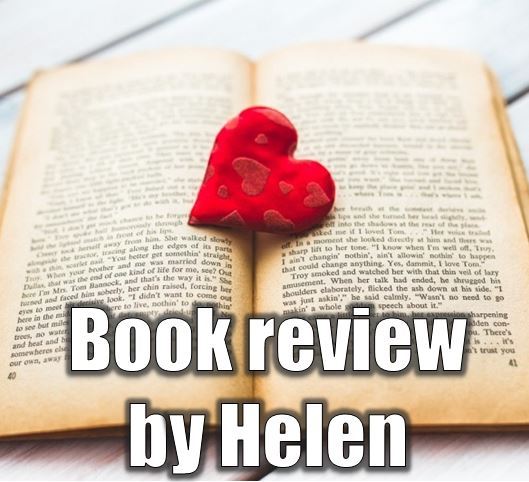 I have been looking forward to this book since reading and loving the first one in the series, and this is just as good. I loved meeting new Red Cross girls helping to make the servicemen's lives a bit better while they are fighting the enemy. This time this one is set in my neck of the woods, Australia, and Papua New Guinea. I do hope that you pick this one up, especially if you are a fan of World War 2 stories.
Hadley Claverie is working as a journalist in New Orleans, and she desperately wants to be a war correspondent, but her boss says no because she is a woman. Never to sit still, Hadley decides to get closer to the front line another way and becomes a Red Cross girl. She starts a new adventure to Australia on a ship filled with servicemen and nurses. Here she meets Lieutenant Dreamboat, he helps her out of a sticky situation, and then he is ordered to be her helper, and that doesn't sit well with him, but there is a pull between them that they both don't want.
Skip Masterton has been through a lot. He was at Pearl Harbour and lost his brother there. He is now flying B-25 planes. He commits himself to avenge his brother's death and stay out of everything else. Until he meets Red Cross, girl Hadley, finding love is not what he wants here, but eventually, he wants to settle down and have a family, and Hadley is determined to be a journalist and travel, not a good match, but love always finds a way.
This is such a great story, so well researched, and there are lots of emotions as we see what everyone went through. I felt as if I was there with these people, the horrors and danger that they went through and the love and support they all give each other was amazing. Both Skip and Hadley had things from their past they needed to let go off before they could move on and find happiness, love was always there between them, and they have the best HEA. I loved the part that the Clubmobile Girls played during wartime making donuts and coffee for the guys organizing dances all about caring for each other. This is a story that I highly recommend. I loved it from start to finish and look forward to the next one.
View all my reviews



About the author


Eleri Grace:
Website
|
Facebook
|
Twitter
|
Goodreads
|
Amazon
About the reviewer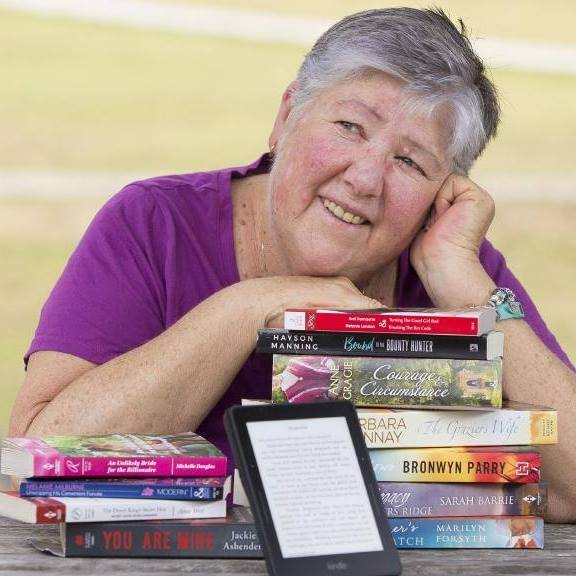 Helen Sibbritt:
Facebook
|
Twitter
|
Goodreads
Find Deanna around SOCIAL MEDIA: