Helen's rating:
Heat rating: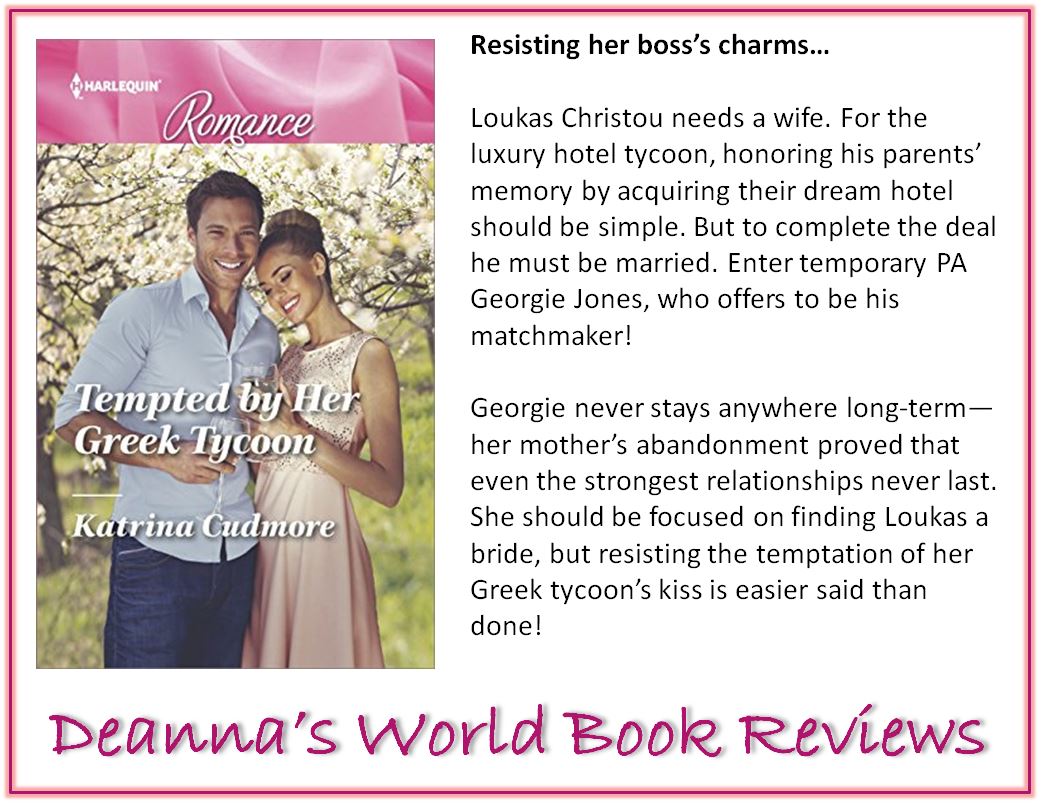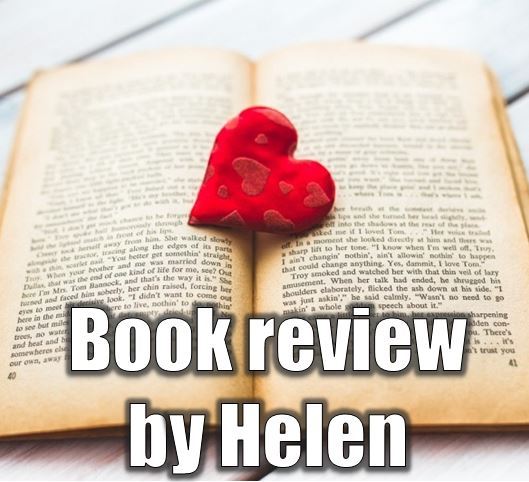 I really love a story about a Greek hero that's also set in Greece. This one has both, and well, what can I say? Except that this one is a beauty of a story. A gorgeous hero that's so very serious, hard working, not looking for love, and the heroine who's fun-loving, carefree, loves travel, and not looking to settle down. It's perfect! You would think that they could work together well and not fall in love, but the author and cupid have other ideas.
Loukas Christou is working hard for the company that his parents started. He has three younger siblings that he has been caring for since the loss of their parents years before who all work for the company as well. He likes everything to run smoothly and work perfectly. There is no room for error in his life, but it appears now that he needs a wife if he is to fulfil a dream of his father's. It will be a marriage of convenience and when a new PA is hired by his brother, she steps in to help him find that wife. Only Loukas seems to have trouble thinking of anyone else except Georgie Jones.
Georgie Jones is good at what she does and that has been many positions over the years. You see, she loves to travel and does not stay in one place too long. She has a problem with relationships after being abandoned as a child by her mother. When she loses her father as well, Georgie decides to finish the guesthouse that her dad had started and is now also working for the Christou family at their hotel. When she takes on the role of matchmaker for Loukas, she really has a hard time not falling for him herself.
This is a story that will keep you engaged. The characters are so lovable, the dialogue fabulous and to see Georgie and Loukas fall in love is so moving, sensual and beautiful. The scenery, of course, makes me want to be there with them, along with Loukas's siblings and the guests at the hotel add so much to the story. This is a story that I highly recommend. It will make any romance reader smile with such bliss. Thank you, Ms Cudmore, for an excellent story. I hope we get to see a few more of the Christou family have their HEAs.
View all my reviews



About the author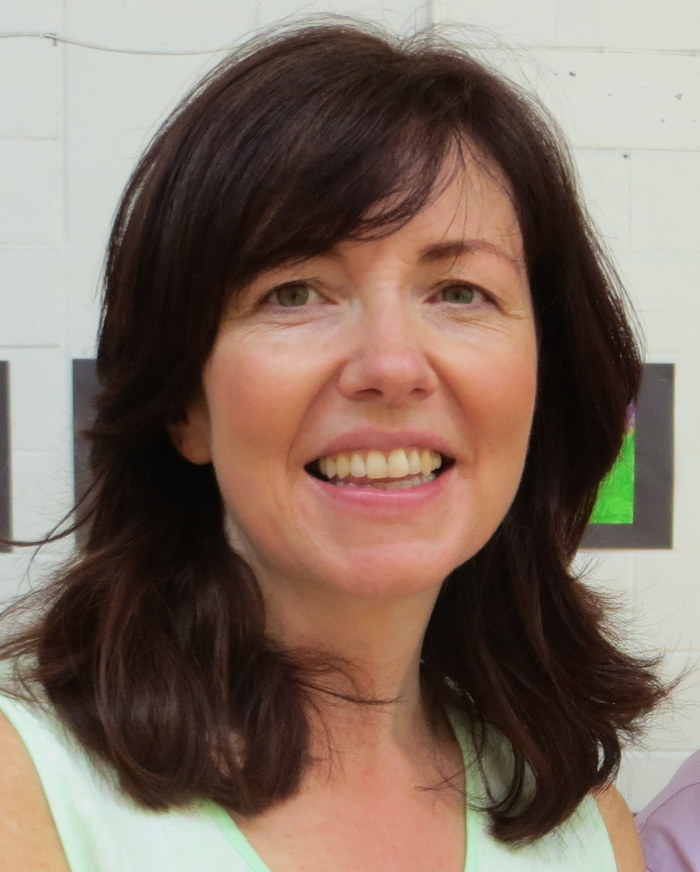 Katrina Cudmore:
Website
|
Facebook
|
Twitter
|
Goodreads
|
Amazon
About the reviewer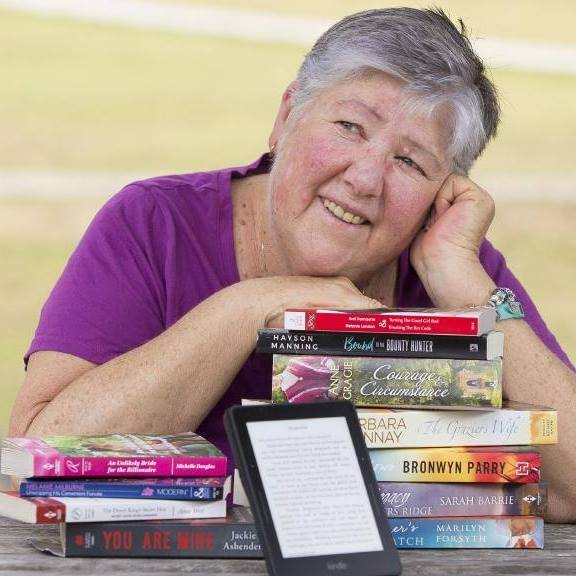 Helen Sibbritt:
Facebook
-
Twitter
-
Goodreads
Find Deanna around SOCIAL MEDIA: