Lucy and the Lieutenant (The Cedar River Cowboys #2)
by
Helen Lacey
Purchase link:
Amazon
Helen's rating:
Heat rating: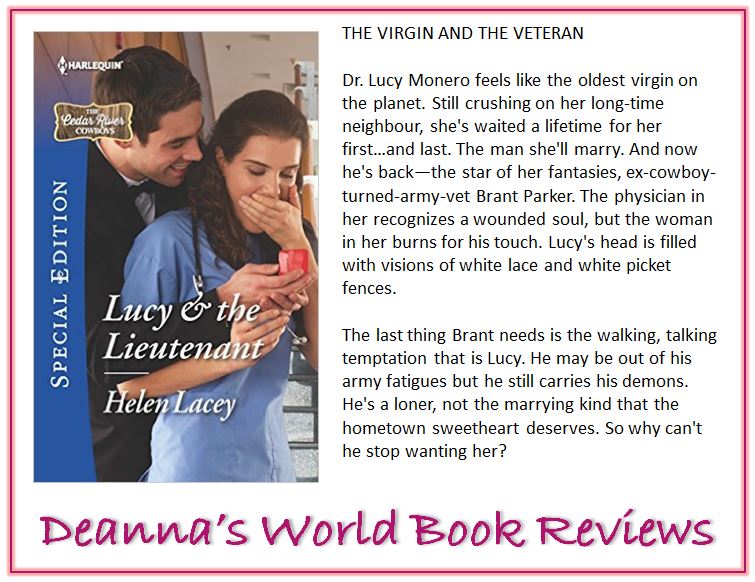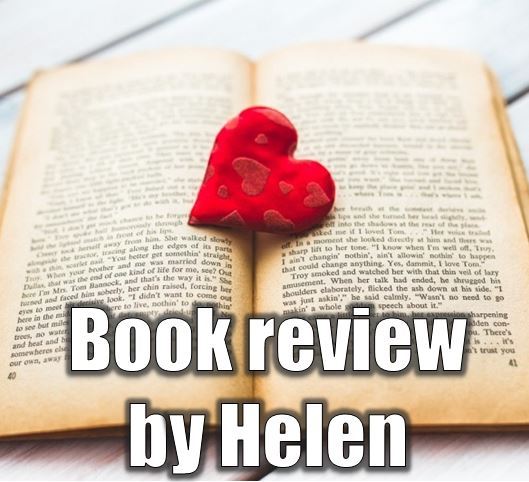 I do love small town romances and Ms Lacey writes them so well. This is one that should be snapped up and read. There will be tears of sadness and joy as we journey to the best HEA with ex-military, gorgeous, home town guy, Brant Parker and home town girl next door Dr Lucy Monero.
Lucy has been home in Cedar River for a short time now after being away studying but Lucy is a quiet person who has been through so much after losing her mother in a dreadful accident that left her with bad memories and feelings of guilt. It has taken a while for her to get over it but she finally has. Now she is back home and working at the local hospital. Lucy has come back in contact with the guy she has had a crush on since she was fifteen who unknowingly she has saved herself for, Brant Parker. But Brant has no intentions of settling down. Is Lucy just what he needs to turn his life around?
Brant has returned home after being on the front line for years. He has left the military permanently, and has bought a tavern in the town to do up and re-open. He has thrown himself into his work and is determined to get on with his life and try to forget his past and put his fears to rest. His mother and brother are there to support him but he is not taking help from anyone … that is until he finally starts talking to Lucy. He is drawn to her as she is easy to talk to, and to be with. Can Lucy do what others have tried to do and failed? Is Lucy the person he needs to help him open up and love?
Truly, this is just the best story! It is a moving emotional story that will pull you in from the first page. They both have so much in common and as they help each other, they also bring out the best and the worst in each other. There will be smiles and tears as Lucy stands up to Brandt. She never gives in to him and she shows such strength for someone who has been through so much herself. She does a great job of getting Brant to open up. This is a sensual story that I highly recommend. It is the second book in The Cedar Rivers Cowboy's series and I am looking forward to more. It was also great catching up with friends from the first book in this series.
View all my reviews



About the author



Helen Lacey:
Website
|
Facebook
|
Twitter
|
Goodreads
About the reviewer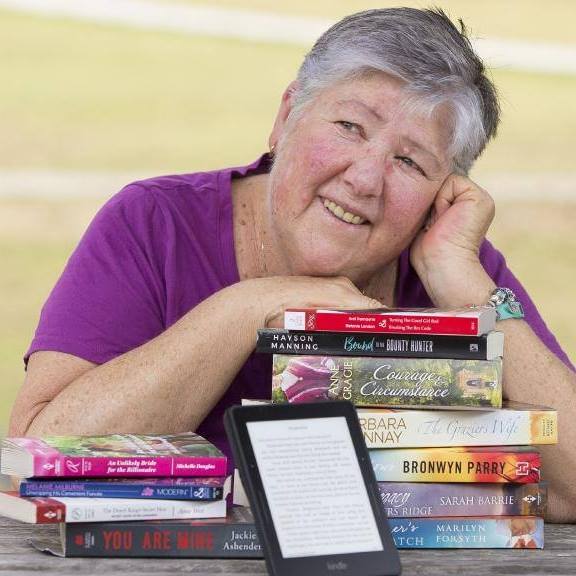 Helen Sibbritt:
Facebook
-
Goodreads
Find Deanna around SOCIAL MEDIA: