I got tagged by a friend to play the Nature Photography game on Facebook and hence last week was pretty much all about me trying to get nature photographs taken and posted. I'm not very good at it but I did manage to fulfil the requirements of the game. It was fun to play and I got to tag 7 other people to participate, most of whom have joined in and it has been fun to see what they post. :-)
So here's my last week in
Instagram pictures
. I hope you enjoy them.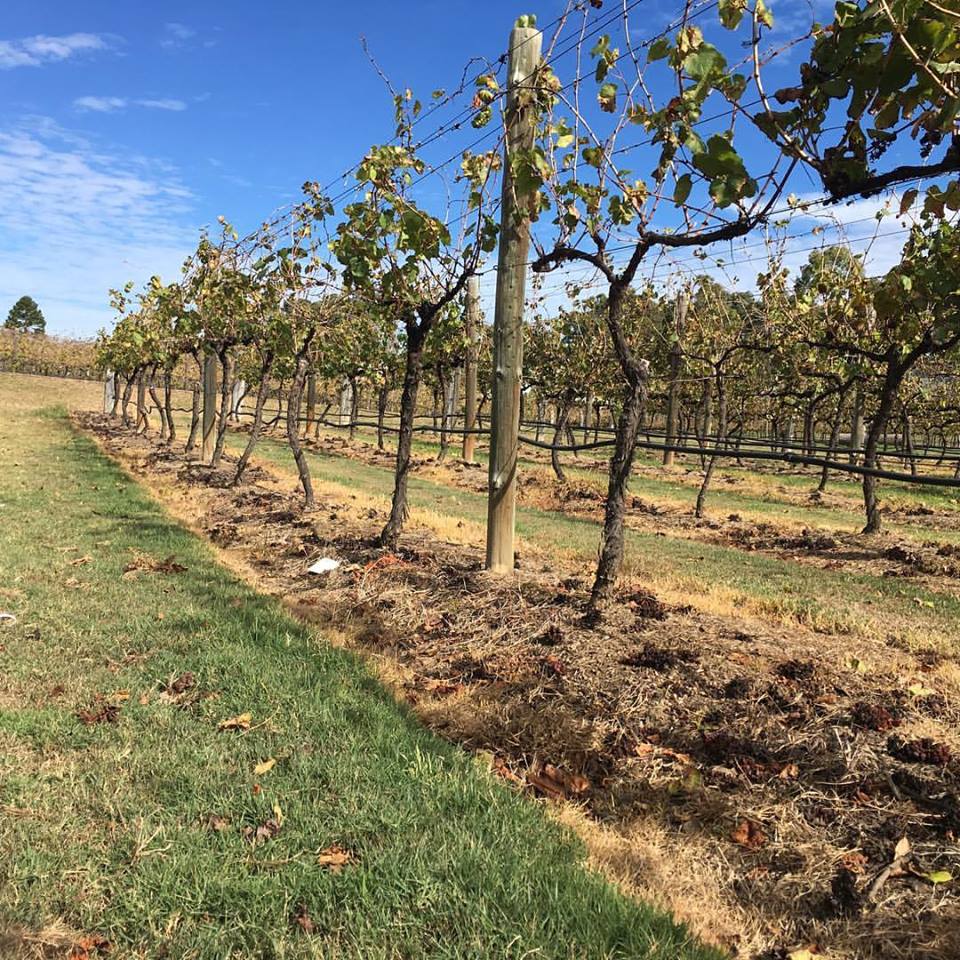 Day 1: my friend tagged me because she liked my pictures of the vineyards. If it hasn't been mentioned before, I live on a vineyard so I'm surrounded by vines. It's Fall / Autumn here at the moment, so the vines are looking a bit sad, but lovely nonetheless. This is is right of my front door and in the yard to the side of the house.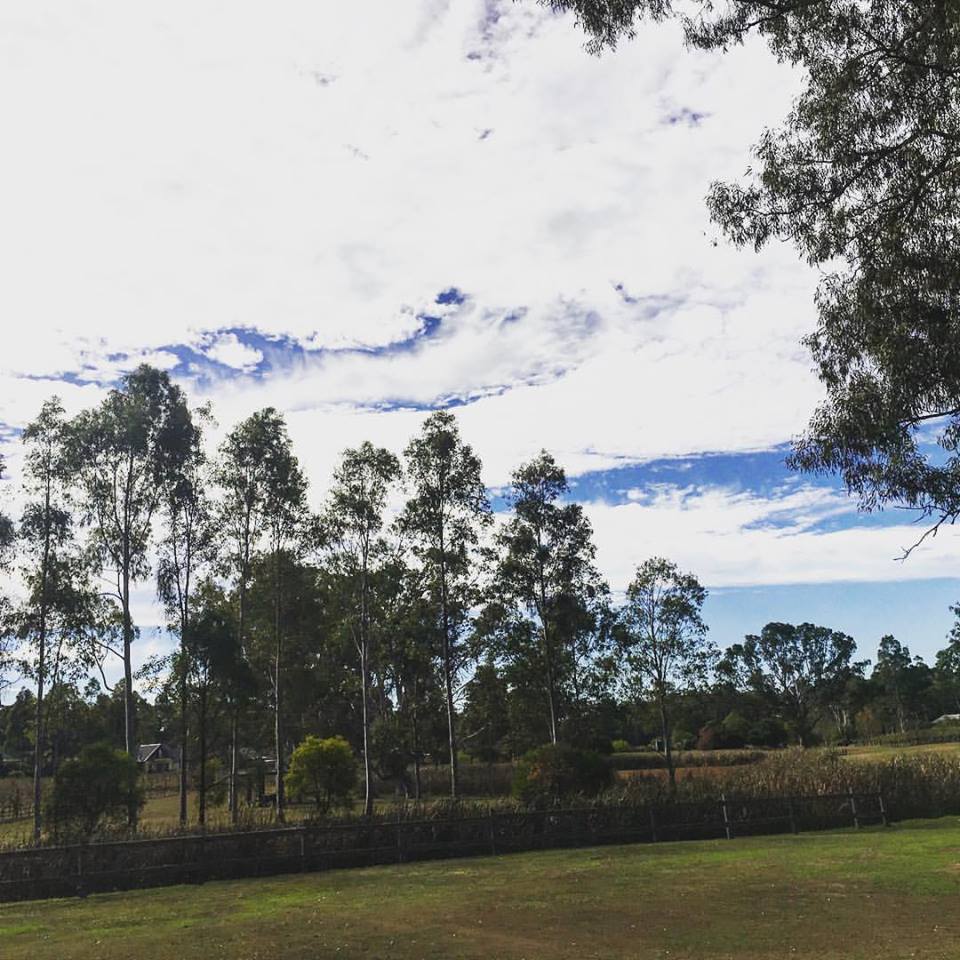 Day 2: I had to include a picture of my backyard because I adore it. There's nothing particularly special about it. It's all lawn right up to the fence line and then rushes and a pond but I love the wide expanse of open space. Those are views to the left of the pond.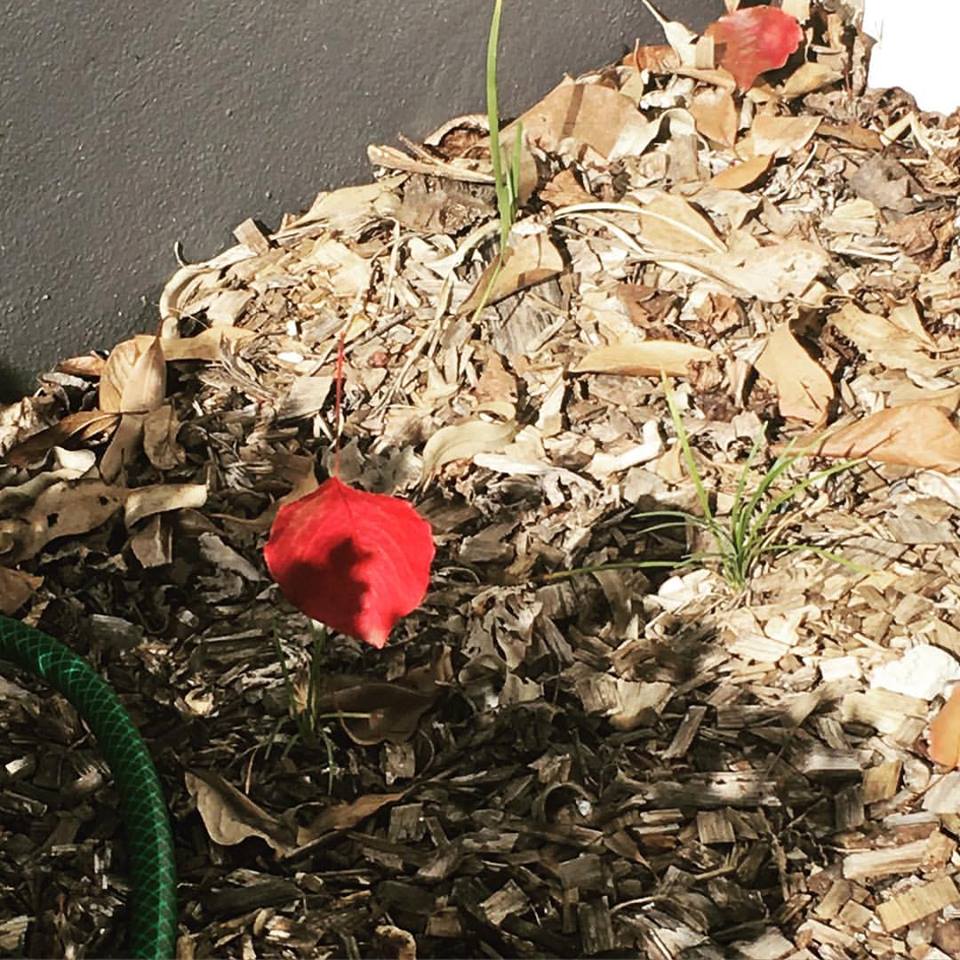 Day 3: I saw this lone red leaf floating on a cobweb spinning in the breeze. It took a couple of attempts to catch it right side up while it spun round and round. You can't really see too well with the picture (my bad!) but the leaf if floating in the air, suspended by an invisible cobweb. It was fascinating to watch it spin.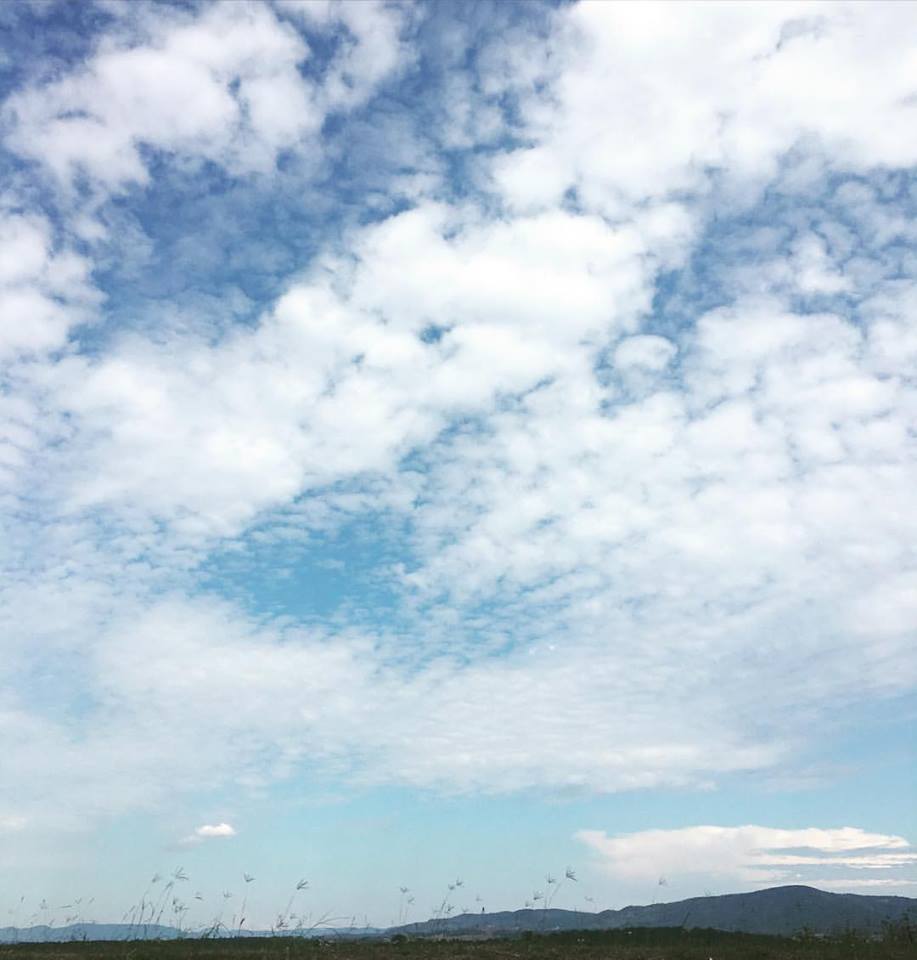 Day 4: the sky was particularly pretty when I took this picture though the picture probably doesn't do it justice. I love that wide blue expanse and how vast it seems.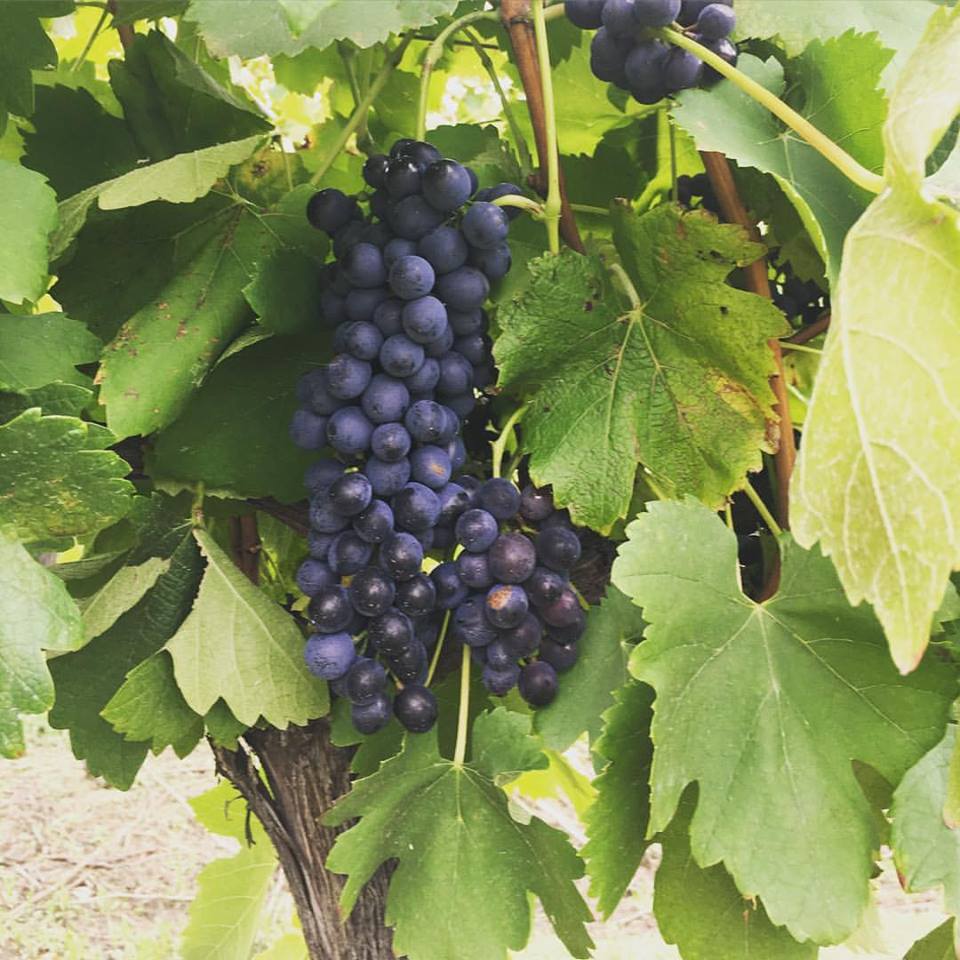 Day 5: grapes. Shiraz grapes to be exact, right before harvest. I love how plump and juicy it looks.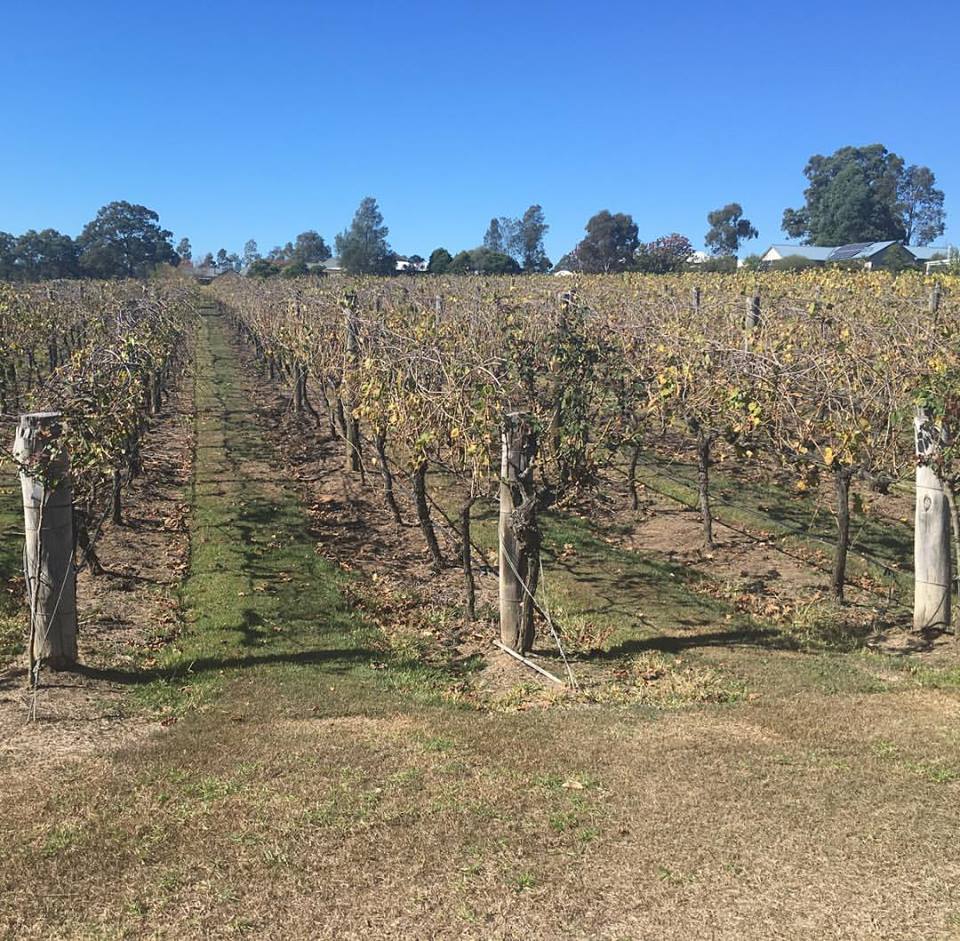 Day 6: we got home from the city for the weekend and I was able to take a picture of the vines as they look right now, with most of the leaves fallen as we get into the colder months. They still look gorgeous. I love the straight rows.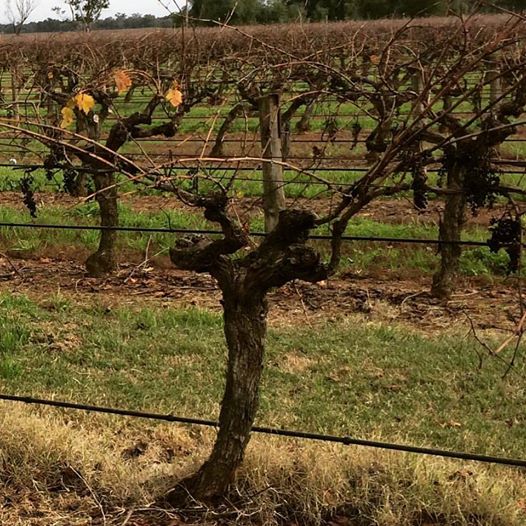 Day 7: it's been a fun week of pictures. I wanted to keep with the vineyard theme and went through my archives for this picture. It's of a 40 to 50 year old vine from a vineyard in Rutherglen we visited a couple of years ago. Look how big and gnarly the trunk is. Them gives good wine, those! :-)
That's my week in pictures.
What about you? Do you have an Instagram account? Do you post pictures of your life? Show me. I would like to see. :-)
Find Deanna around SOCIAL MEDIA: