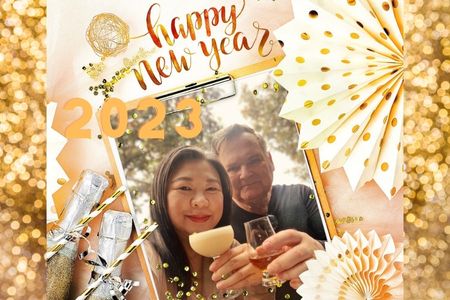 Happy New Year!!!
Well, another year has come and gone. How did your year go?
This will be a quick note to wish everyone a Happy New Year. Thank you for sticking with me for another year. I am most grateful and I hope to continue to bring you lots of fun content.
I'll be doing some annual 2022 recaps as usual. Some book stuff and some personal stuff. I did a personal recap on my Facebook and I'm thinking I might share it on the bloggity too. Am not sure yet. We shall see.. But there will definitely be lots of book recaps.
Do you have plans for 2023? Do you have something you want to focus on? My word of the year for 2023 is GROW. I'm hoping to grow the author services business because ya know... bills and mortgage! Adult stuff. And I hope to keep up the reading too.
Have a great 2023. Much love from the both of us.
Deanna and Steve, xoxo
Find Deanna around SOCIAL MEDIA: