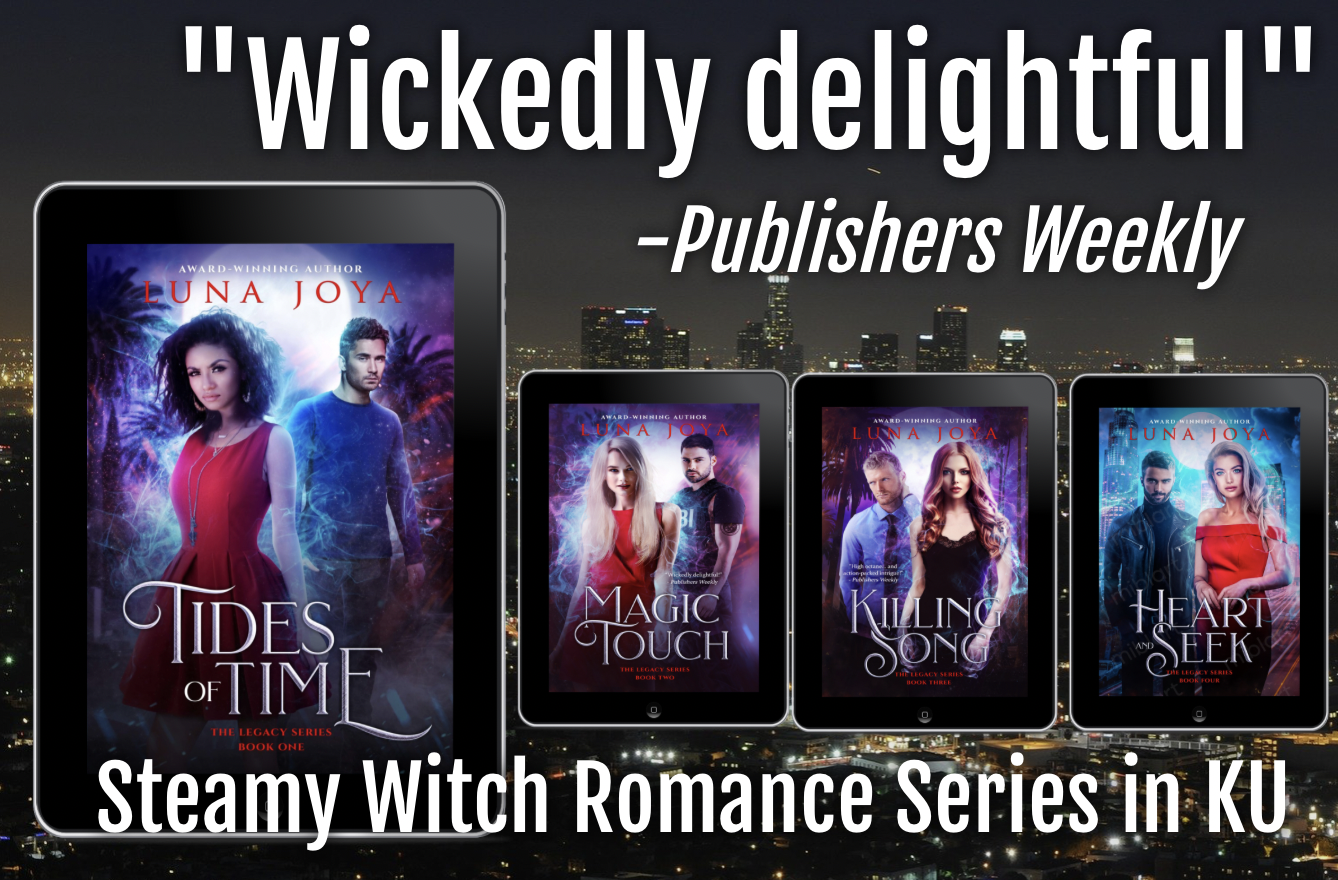 Hi everyone! I'm Luna. Thanks to Deanna for letting me guest host today. When I'm not writing steamy witch romances, I'm reading. Here are a few of my favorite recent contemporary romances that feature chefs, food, or cooking. These are guaranteed to make your mouth water. Enjoy!
Delicious Temptation by Sabrina Sol
Big brother's best friend is the temptation for our renowned pastry chef heroine. She's working hard to keep her parents' Mexican bakery open, but when the neighborhood bad boy comes back into her life, she'll risk everything for that craving. Set in East Los Angeles, this book featured neighborhood favorites like tres leches from the opening line. Churros, orejas, and polvorones—it's like sugar shock in a spicy romance.
Take the Lead by Alexis Daria
Two reality television stars come together, but is it meant to be or only cooked up for the screen? A dancer and a wilderness guru team up to try for the championship finals on this dance competition. This series is a one-click buy for me because the author digs into the good, the bad, and the oh-so-made-for-TV dirty. The story pulled me in and had me reading way past bedtime, but its dishes had me ordering Puerto Rican food the next day.
American Dreamer by Adriana Herrera
This is a steamy male-male romance where the main character is moving his Afro-Caribbean food truck from the city to a small town. He needs to make his business a success, he only has a few months to make it, and he doesn't need any pesky romances distracting him. So, of course, he meets the man of his dreams. Dominican burritos and crispy tostones (fried plantains) with queso crema? Yes, please.
The Worst Best Man by Mia Sosa
A wedding coordinator who always has her life planned to perfection is set to audition for her dream job. The catch? She has to work with the brother of the man who ditched her at the altar. Ugh, he was the worst best man. But maybe he's the right man for her.
This standalone made me giggle, sigh, and seriously crave Brazilian food like Brigadeiros. Some compare them to truffles, but these things are like tiny fudge balls of chocolatey goodness.
Trashed by Mia Hopkins
This is Book Two in the Eastside Brewery series. The first book was great, but this one—it grabbed me and didn't let go. The heroine has fought her way to be one of the premier chefs in Los Angeles. The last thing she needs is a man who everyone calls Trouble. This story brings all the angst of an ex-con looking to make things right, along with craft beer and amazing Mexican dishes. Plus, the author hosts a baking podcast called The Bakers' Notebook that always makes me crave cheesy bread and sweets.
***

I hope you loved my recaps of these saucy stories. Good food and great reads are a comfort combo which might be why I wrote a restaurant owner for my
first novel
of the
Legacy Series
.
Los Angeles with all of its culinary fun might as well be a side character in the series. Sure, the books are steamy romances with witch sisters, magic, mystery, and near-thriller pace, but the family scenes often end up at the dinner table just like real life for me.
Tortillas being passed around the table is a soothing reminder of family, and of course, I had to showcase LA food trucks. Visiting food trucks that specialize in anything from lobster rolls to boozy desserts is a favorite "nom nom" hobby of mine.
My character Sam's Polynesian grandma would've given him her favorite recipes, and kulolo is kryptonite for my sweet tooth so that had to make it into the first book. Later, with characters like Reeve and Zimm, I had the chance to work in Southern favorites like gumbo, po-boy sandwiches, sweet potato pie, and more. Just like real life, I get to twist the classics to make fun recipes like churro muffins show up in the pages. Yum. Churro anything gets five stars for me.
My two-pound terror Tiny Editor loooves carne asada so I had to bring that in as well. He might be why there are always pets in the romances. Who doesn't need a cute sidekick?
Ama's sangria is a secret weapon with the just-right chill and soak combination. Have any of you perfected sangria? I would love it if you share.
That's all for me today. I hope,
Luna. xoxo
Find out more about Luna here:
About the author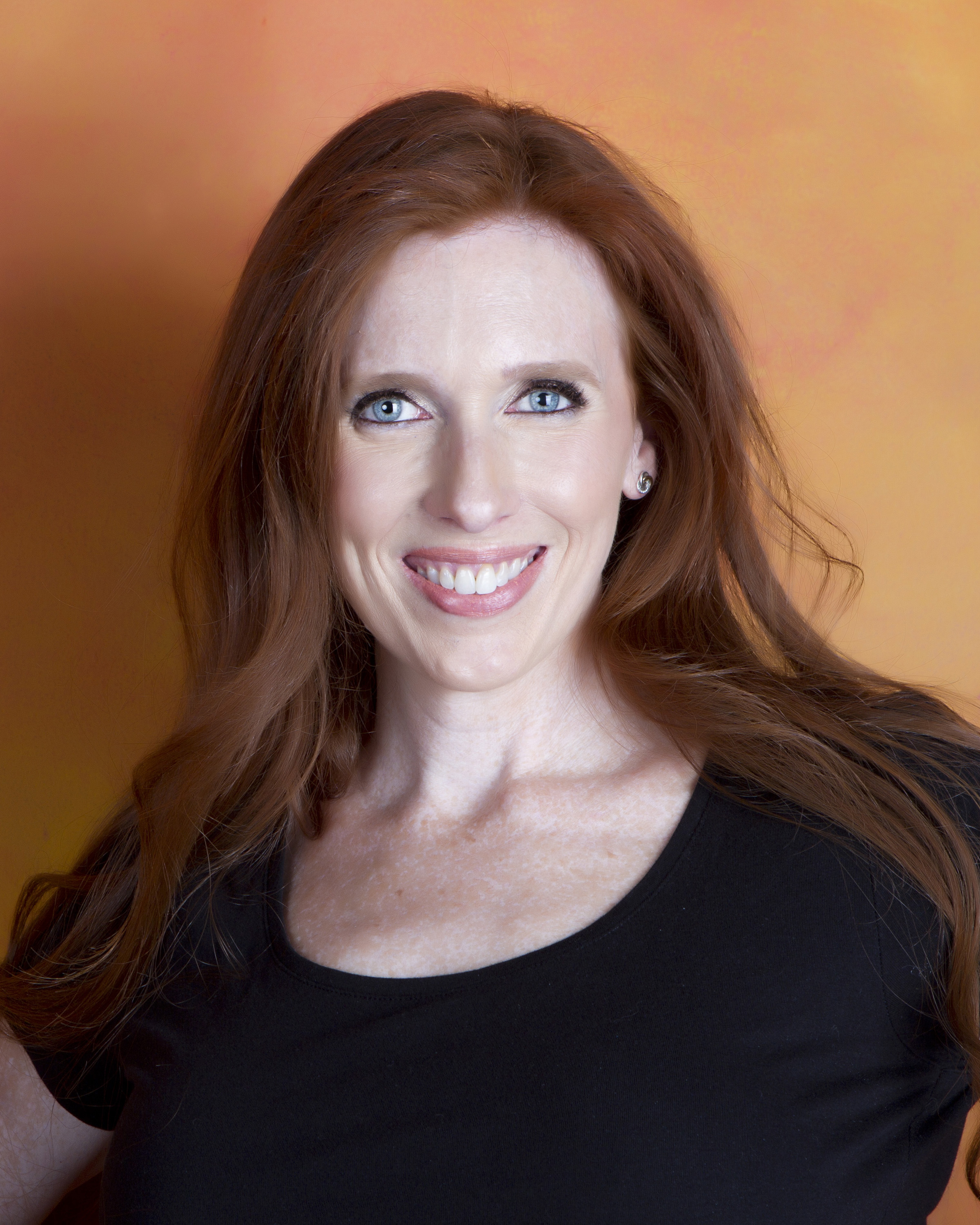 Luna Joya:
Website
-
Facebook
-
Twitter
-
Goodreads
-
Amazon
Find Deanna around SOCIAL MEDIA: